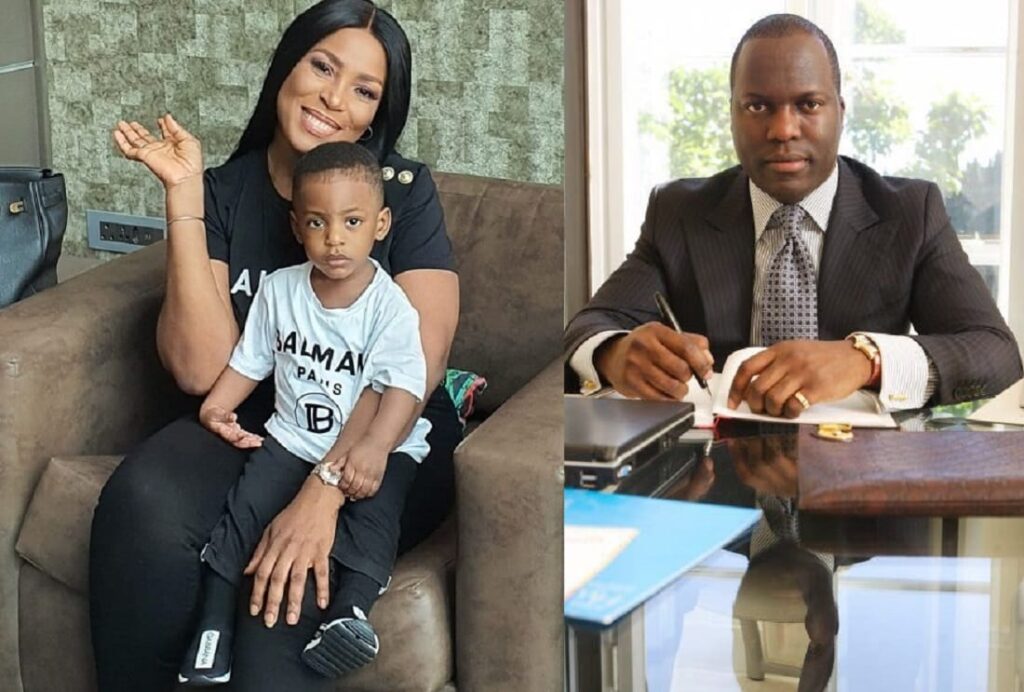 Who is Linda Ikeji?
Linda Ikeji is a Nigerian blogger, writer, businesswoman, and ex-model. She is a celebrity blogger known for her gossip blog called "Linda Ikeji's Blog (LIB)".
Linda Ikeji is considered to be one of Africa's richest bloggers and successful women in media.
Linda Ikeji's full name is Linda Ifeoma Ikeji. She was born as the second child of seven children on September 19, 1980, to a Catholic family from Nkwerre, Imo State. The 41-year-old blogger obtained a degree in English Language from the University of Lagos. She had applied to study Mass Communication but got English instead.
Linda Ikeji's family and siblings
Linda Ikeji has 6 siblings in total – five sisters and a brother.
Full list of Linda Ikeji's siblings:
Vera Ikeji (elder sister)
Laura Ikeji (younger sister)
Sandra Ikeji (younger sister)
Edna Ikeji (younger sister)
Benita Ikeji (younger sister)
Peks Ikeji (younger brother)
Linda Ikeji's marriage and wedding
As of the time of writing this report, popular Nigerian gossip blogger Linda Ikeji is not married, but she has a three-year-old son named Jayce.
Linda Ikeji's husband
Linda Ikeji is not married at this time and does not have a husband. The celebrity blogger was previously rumoured to be engaged and planning to marry her baby daddy, Sholaye Jeremi, but the reports later turned out to be false.
Despite being unmarried, Linda Ikeji has been romantically linked to a number of men, most of them being big names in the Nigerian entertainment industry. Some of the men Linda Ikeji was rumoured to have dated include the likes of late CoolFM presenter Dan Foster, Mavin CEO Don Jazzy and film producer Aquilla Njamah.
There was little to no proof that Linda actually had an affair with these men. However, the blogger affirmed herself that she had been in an on-and-off relationship with her baby daddy, Sholaye Jeremi, since December 2015.
According to the story, things completely fell apart between them in 2018 when Linda Ikeji became pregnant, allegedly against Jeremi's will.
About Linda Ikeji's baby daddy, Sholaye Jeremi biography
Linda Ikeji's ex-boyfriend and baby daddy Sholaye Jeremi is an oil business mogul from Delta State. He was born on July 4, 1978, and is currently 43 years old.
According to reports gathered by DNB Stories Africa, Sholaye is a known acquaintance of Nigeria's Minister of State for Petroleum Resources, Ibe Kachukwu, and Forte Oil Chairman, Femi Otedola.
Due to his penchant for living a private life, not much is known about Sholaye Jeremi's personal life and background at this time.
Linda Ikeji's relationship with her baby daddy, Sholaye Jeremi
Sholaye Jeremi is Linda Ikeji's ex-boyfriend and baby daddy.
It was rumoured that Sholaye Jeremi was a married man before he met Linda, but the blogger did well to debunk the rumours in her tell-it-all blog posts which she posted to address the controversies surrounding her pregnancy.
Linda Ikeji made it known through her posts that she met Sholaye at Wheatbaker Restaurant in Ikoyi in December 2015 which was shortly after she moved to her mansion in Banana Island. According to her, she was 35 years of age then, while her ex-boyfriend was 37.
She explained that she fell in love almost immediately with her baby daddy as she has been single for nearly 4 years and was definitely searching for love, coupled with the fact that Jeremi was also a single businessman as of then.
According to Linda, she and Sholaye Jeremi became an item and things were all rosy for some time before they began experiencing some hitches in their relationship with Jeremi complaining that he was not okay with her public life since he is a private businessman.
They broke up and tried patching things up in 2016 but to no avail. However, they kept in touch as friends. Linda Ikeji revealed that they started dating secretly again in mid-2017 though she tried walking away from the relationship a million times as they were worlds apart.
Ms Ikeji made it known that the last straw was when she got pregnant in 2018 and Jeremi became hostile to her, treating her with so much hate and aggression that made her and her family cut him off completely.
Linda Ikeji had made it known through the post that Sholaye had even come to see her parents and promised to have a traditional wedding with her after she got pregnant which he didn't fulfil.
Rumours: Sholaye Jeremi's first wife
There were reports that Linda Ikeji's baby daddy Sholaye Jeremi was already a married man with a wife before meeting and dating the blogger. However, Ms Ikeji later revealed that he was "single" at the time they met and started seeing.
Rumours: Sholaye Jeremi's new wife
There were also other reports that Sholaye Jeremi left Linda Ikeji because he fell in love with former beauty queen and event planner Elizabeth Elohor Aisien, who had also separated from her husband.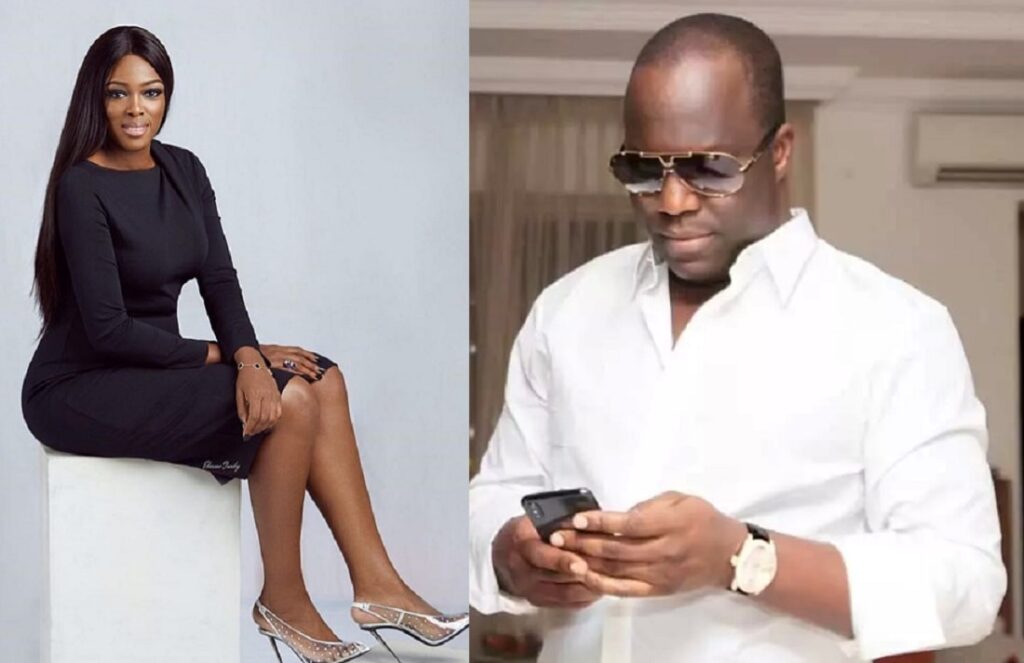 Some reports said Sholaye was no longer interested in being a part of the Ikeji family due to the fact that they were in the spotlight. If the rumours of his involvement with Elohor Aisien are true, that means he'd perhaps chosen to be with someone that likes to stay away from media attention just like him.
It was also said that all attempts made by Linda Ikeji's family to get Sholaye to marry their daughter proved abortive and he even blocked all of them on his social media platforms.
Linda Ikeji's pregnancy saga
Linda Ikeji faced serious backlash on social media when the news of her pregnancy came out because she had before then always preached "celibacy" to young women, advising them against having children out of wedlock.
Linda Ikeji was slammed and dragged by her fans and the public after the news of her expecting a child hit the media. Several women who previously saw her as a role model expressed disappointment at the fact that she preached celibacy and went ahead to get pregnant out of wedlock.
The blogger was eventually forced to make a long and explicit post online to clear the air about how she met her baby daddy and the circumstances surrounding the birth of her child.
Linda made it known that though the pregnancy came unplanned, she did not regret having the child. According to her, her only regret was that the child came out of wedlock which made her feel disappointed because of the young ladies that look up to her as a role model and mentor.
According to her, she never advised anyone against having sex before marriage as claimed by the media. She made it known that she only advised young women against sleeping with men for money and also against having numerous sex partners.
The blogger made it known that she consummated her relationship with Sholaye Jeremi because she thought he was the right one for her but things turned out to be the opposite. She also revealed that she finds strength in her son and is glad to be a mother.
The celebrity blogger posted on Instagram on December 1, 2020, that she is still interested in finding a husband and outlined the qualities she expects from her dream man.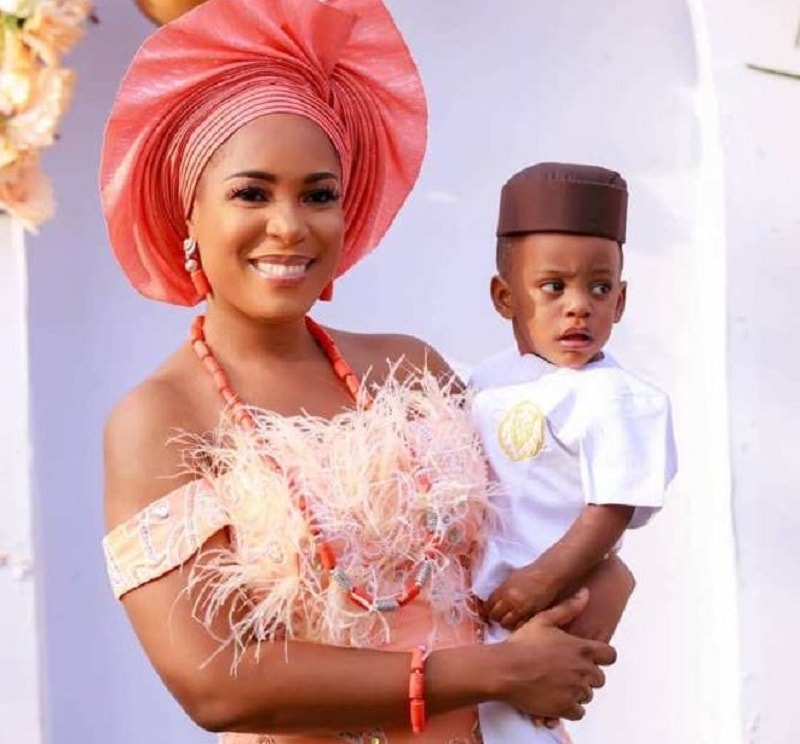 Linda Ikeji's children
Linda Ikeji is the proud mother of one boy, as of 2021. She had her son Jayce Jeremi, now Jayce Ikechukwu Ikeji, on September 17, 2018, in Atlanta, United States.
She changed her son's surname from "Jeremi" to "Ikeji" in September 2021 when the boy was celebrating his third year birthday.
Linda Ikeji had her son two days before her 38th birthday and she is always seen dotting on him on social media.