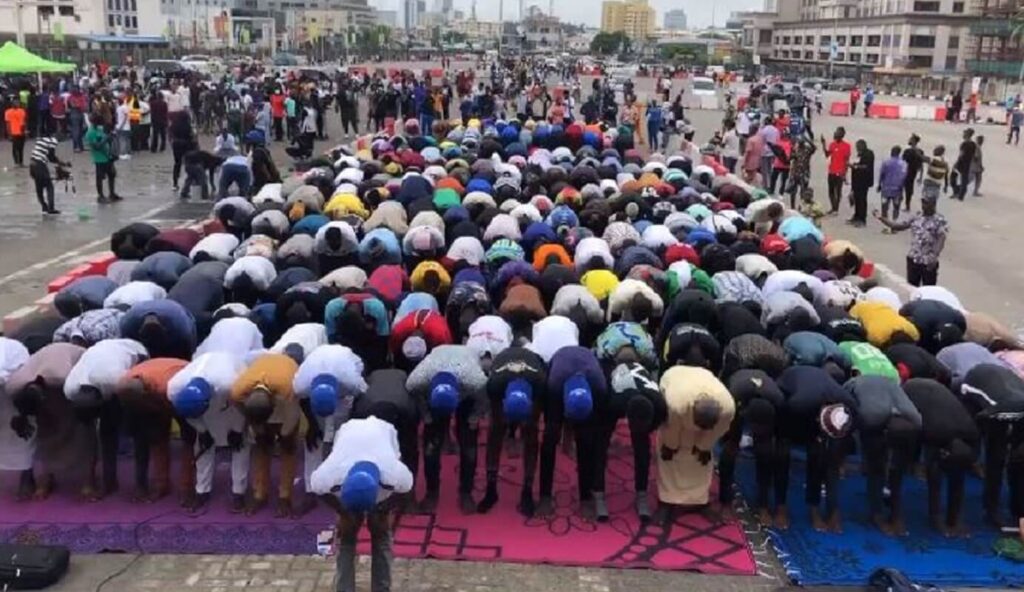 Young people across Nigeria have taken to the streets in all parts of the country to protest against the unlawful activities of men of the SARS police unit and all forms of police brutality in general.
Many who earlier classified Nigerian youths as agitation-shy have expressed surprise over the sustained protests which has lasted days now.
In Lagos, one of the starting points of the protests, the demonstrators have taken over the main toll gate at Lekki, blocking all forms of movement.
The 2020 ENDSARS protests started on October 9 and have spread to several states in the country. The massive protests despite being unplanned have shown immense coordination since its inception, particularly the commitment to avoiding the use of violence.
The protesters eat and sleep at the protest grounds every day.
Watch a video of the #ENDSARS protesters holding an Islamic prayer session: