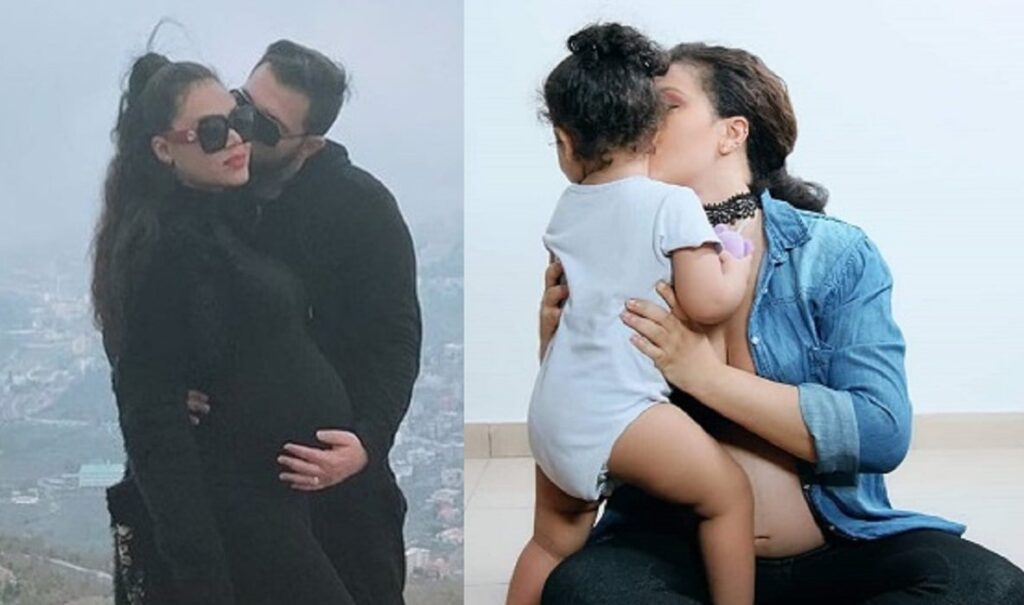 Who is Nadia Buari?
Nadia Buari is a popular Ghanaian actress, movie producer and businesswoman. She is one of the few Ghanaian actors that achieved fame in both the Ghanaian movie industry (Ghallywood) and Nigeria's Nollywood.
Nadia Buari is bi-racial. She was born to a Lebanese father and a Ghanaian mother on November 21, 1982, in Sekondi-Takoradi, Ghana. She is currently 39 years old. The actress was raised by her beautician mother, Haija Buari, and her step-father, Alhaji Sidiku Buari, who adopted her as his own daughter.
Nadia Buari's choice of career may have been influenced by her step-father, Alhaji Sidiku Buari, who was a Ghanaian musician and producer reported to have held an important position in the Ghanaian entertainment industry in his time.
Nadia Buari has featured in hundreds of movies, both in Nollywood and Ghallywood. One of the movies that helped establish her name in Nollywood is the 2008 blockbuster drama "Beyonce and Rihanna" where she starred alongside veteran Nollywood actress Omotola Jalade Ekeinde.
Asides from being a successful actress, Nadia Buari is also a serial businesswoman with about four businesses to her name, including an NGO. Nadia Buari's list of businesses/ companies include NSB Productions, NSB Investments, Resolution Security Limited, Nadia's Baby Diapers, and the Nadia Buari Foundation.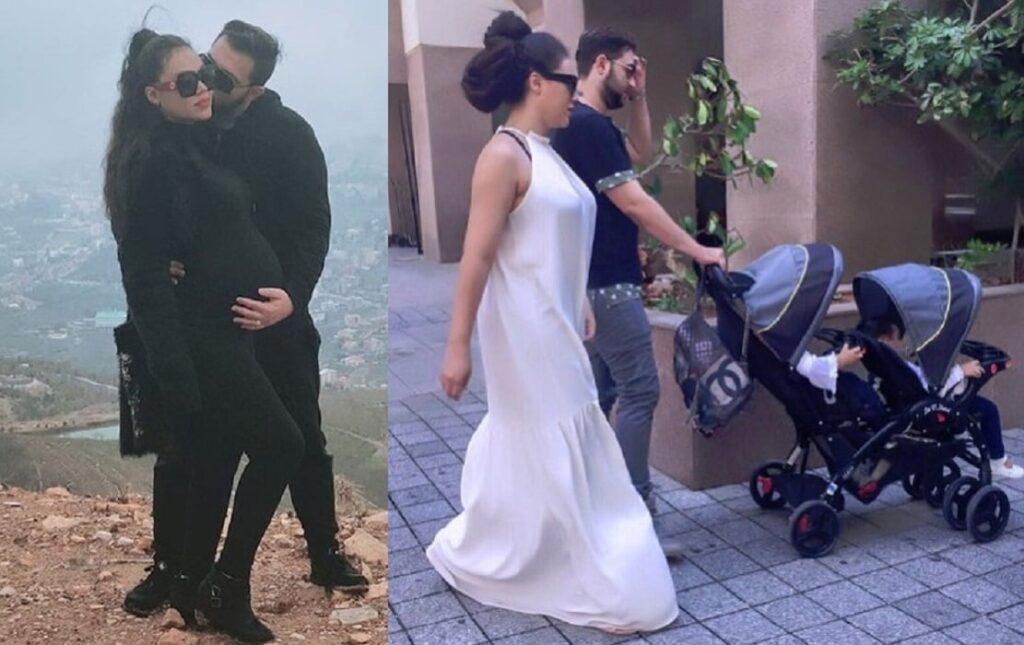 Nadia Buari's marriage and wedding
Ghanaian actress Nadia Buari is a happily married woman with four children. The actress has been married to a Lebanese man whose name is not known for over five years.
However, due to her nature of keeping her personal life very guarded, not much is known about her husband and marital life at this time.
Nadia Buari confirmed the news of her marriage during an interview in 2019 but never shared information about the man she is married to. It is not even known to the public exactly when and where the actress got married.
About Nadia Buari's husband
As of the time of writing this report, information about Nadia Buari's husband remains scarce in the media. It is only known that he is a wealthy Lebanese heir, according to information gathered by DNB Stories Africa.
The 39-year-old actress has taken it as a personal challenge to keep every aspect of her marriage safely hidden from the media. Information about Nadia Buari's husband will be updated on this space as soon as it becomes available.
Nadia Buari's children
Nadia Buari is the mother of four lovely girls, including a set of twins.
It was speculated that Nadia's first twins were prematurely born in the United States in February 2015. The children were assumed to be premature because reports recorded that there were no signs of the actress being pregnant prior to the news of her welcoming twins.
However, the actress neither debunked nor affirmed the reports. It was heard that she had another girl in 2017 and another one the following year (2018).
Unsurprisingly, Nadia Buari has taken strict measures to ensure that the identity and names of her daughters are not known to the public.
According to her, the children are still too young and innocent to be exposed to the media at this time. Even when she shares their picture, it is always with their back turned to the camera.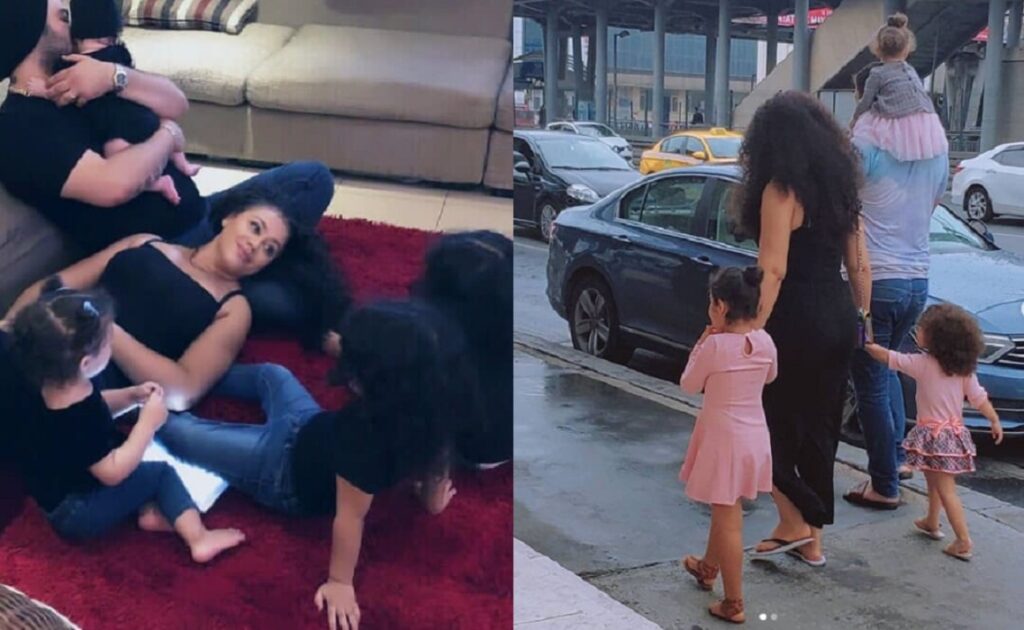 Nadia Buari's rumoured relationships
Despite her secrecy, Nadia Buari has found herself at the centre of multiple relationship rumours and controversies. She has been romantically linked to at least two actors, two footballers, and two musicians which included the likes of Jim Iyke, Majid Michel, Michael Essien, Dede Ayew, D'banj, and Fally Ipupa.
Nadia Buari and Jim Iyke relationship
Nadia Buari and Jim Iyke shared a TV romance for several months in 2014 which made the public believe that both movie stars were truly an item. They propagated a make-believe affair during Jim Iyke's reality TV show called "Jim Iyke Unscripted".
Jim Iyke even proposed to Nadia Buari with a six-carat diamond ring on one of the ending episodes of the show on March 21, 2014, making the public expectant of their wedding ceremony.
However, their romance ended with the show and Jim Iyke revealed a few years later that there was nothing intimate between him and Nadia. He made it clear that their romance on the show was not real and they only did it to promote their individual careers.
Both movies stars have maintained a cordial friendship since the show ended. It was even speculated that Jim Iyke was the father of Nadia Buari's twins, but both parties quickly debunked the news.
Nadia Buari and Michael Essien relationship
Nadia Buari was also rumoured at one time to be dating Ghanaian footballer and ex-Chelsea signee, Michael Essien.
Michael Essien was paraded as Nadia's boyfriend in the media up until 2010 when the news of their supposed breakup broke out.
They were even dubbed the "Power Couple" of Ghana during that period and they constantly whetted the appetite of the public with their loved-up pictures.
However, neither of the two parties affirmed or debunked the reports of their affair. The only time Nadia Buari commented on their supposed relationship was in 2012 when rumours of their "reunion" hit the media after a picture of them together surfaced online. According to Nadia, the pictures were just random shots taken by two friends.
Nadia Buari and Fally Ipupa relationship
Nadia Buari was also speculated to be romantically involved with Congolese musician Fally Ipupa in 2011. The rumours made waves after the duo were spotted together at the MAMA Awards.
It was alleged that Fally Ipupa and Nadia shared a room at the Eko Hotels and Suites while in Nigeria for the award ceremony. The rumours died a natural death after some time as both parties refused to confirm or debunk the speculations.
Nadia Buari and D'banj relationship
Shortly after Nadia Buari's speculated affair with Fally Ipupa died off, she was again rumoured to be dating Nigerian singer D'banj in 2012.
The rumours got more intense after D'banj mentioned her in his 2012 hit song "Olive Twist", among other women. It was rumoured at that time that she visited D'banj in Lagos and spent a weekend at the singer's residence.
It was also said that D'banj paid her a reciprocal visit to Ghana and they were spotted together on several occasions. However, neither of them addressed the rumours and they eventually died off.
Nadia Buari and Van Vicker relationship
Van Vicker is another Ghanaian actor that was speculated to have had an affair with Nadia Buari, probably because they are often paired together in romantic scenes in movies.
Nadia Buari and Dede Ayew relationship
Nadia Buari was also rumoured to be having an affair with Ghanaian footballer Dede Ayew in 2010. However, Dede did well to deny the rumours shortly after they emerged.
Nadia Buari and Majid Michel relationship
Majid Michel is another actor Nadia Buari was falsely rumoured to have dated.
Nadia Buari and John Dumelo relationship
Nadia Buari was also at one time falsely speculated to be dating fellow Ghallywood actor John Dumelo.