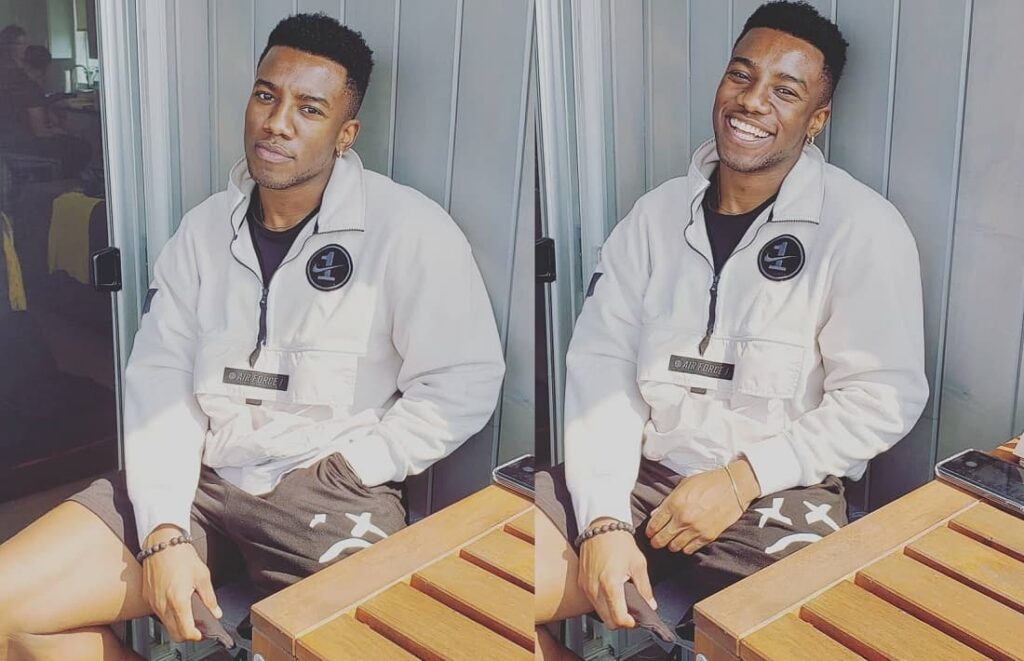 Who is Chibuikem Uche?
Chibuikem Uche is an American actor of Nigerian descent. He is known for his role as Lieutenant Ikemba in the 2021 sci-fi action movie "The Tomorrow War" and more recently as Cooper Clay in the TV series "One Of Us Is Lying" (2021).
Chibuikem Uche Wiki Profile
| | |
| --- | --- |
| Full Name | Chibuikem Uche |
| Birthplace | Dallas, Texas |
| Age | 27 years old |
| Date of birth | February 19, 1995 |
| Marital Status | Single |
| Wife | N/A |
| Height | N/A |
| Place of Residence | Los Angeles, California |
| Career | Actor, model |
| Instagram | @chibuche |
Chibuikem Uche childhood and education
Chibuikem Uche was born to immigrant Nigerian parents. His parents are Igbo and originally from Abia State, Nigeria.
There is currently a conflict in both Chibuikem Uche's age and place of birth.
In some reports, he is stated to have been born in London while in other articles, his birthplace is listed as Dallas, Texas. Regarding his age, a New York Post article mentioned Chibuikem Uche's age to be 21 years, as of October 2021.
However, deeper findings by the DNB Stories' editorial team appear to go with another report where his age (as of February 2022) was stated as 27 years old.
How did we come to the conclusion about the actor's age?
In a past interview with abookof.us, Chibuikem disclosed that he has a degree in Mathematics and Actuarial Science and had worked for "three and half years" in the corporate world before moving to Los Angeles to pursue acting.
If the minimum age of attending college in the United States remains 17 years, there is no way Chibuikem Uche would have graduated and worked for over three years while still remaining 21 years old.
Luckily, the actor personally confirmed his current place of residence to be Los Angeles, California.
Chibuikem Uche Education
Chibuikem Uche attended Richardson High School in Texas, according to one report. He also revealed he is a graduate of Mathematics and Actuarial Science, though the exact university he attended has not been confirmed.
Chibuikem Uche Career
According to Chibuikem, he worked in corporate America as an actuary for three and half years before getting into acting.
The young actor disclosed he had always appreciated the job of actors as a kid, adding that he'd grown up loving the works of Denzel Washington and Eddie Murphy.
According to him, he started taking acting classes while he still had his corporate job. He finally left Connecticut where he was working and moved to Los Angeles to fully pursue his dream.
Chibuikem Uche's movies/TV series
| | | | |
| --- | --- | --- | --- |
| | Movie/Series Title | Role Played | Year |
| 1 | The Tomorrow War | Lt. Ikemba | 2021 |
| 2 | One Of Us Is Lying | Cooper Clay | 2021 |
| 3 | American Housewife | Andre | 2020 – 2021 |
Chibuikem Uche marriage, wife or girlfriend
As of the time of publishing this post, American actor Chibuikem Uche is still unmarried and does not have a wife. The 27-year-old actor has also not showcased any lady to be his girlfriend and is not known to be dating anyone at this time.
Chibuikem Uche sexuality
While he plays a closeted gay man in "One Of Us Is Lying", Chibuikem Uche has confirmed he is actually straight.
Chibuikem Uche Net Worth
Chibuikem Uche's current net worth is yet to be estimated.
Chibuikem Uche social media
Chibuikem Uche is active on social media. His Instagram handle is @chibuche and his Twitter handle is @chib_uche.