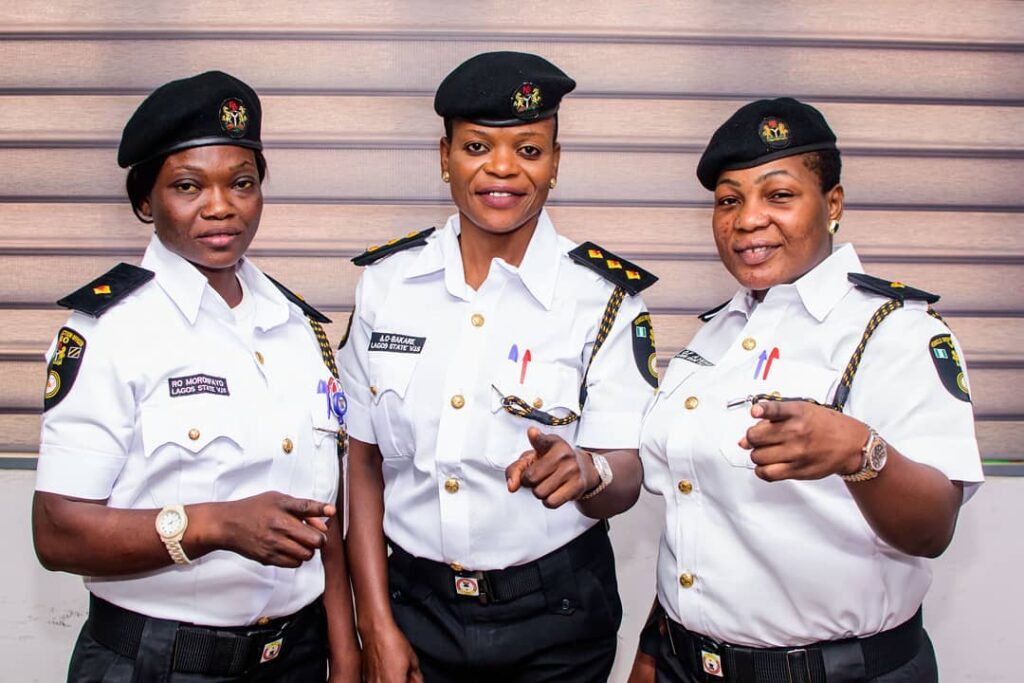 The Lagos State Government in late 2021 introduced a new law regarding the issuance of roadworthiness certificates in the state.
Called the "No Inspection, No Certificate" law, this new policy requires that all vehicles must come in for physical inspection and testing before a roadworthiness certificate is issued.
According to this roadworthiness law which became effective on January 1, 2022, all road users in Lagos must visit the approved test centres in the state for the inspection of their vehicles. Only vehicles that pass the physical inspection tests will be issued a roadworthiness certificate.
The statement from the Lagos Directorate of Vehicle Inspection Service (DVIS) reads:
"Roadworthiness certificates will no longer be issued by proxy or through third parties. Only vehicles inspected at the Lagos computerised vehicle inspection test centres will be issued roadworthiness certificates. All vehicles must comply with the minimum safety standards to get the certificates."

DVIS, Lagos (December 2021)
STEPS
The first step for roadworthiness certification in Lagos according to the new policy is to first BOOK AN APPOINTMENT FOR A PHYSICAL INSPECTION.
What are the requirements to pass the roadworthiness test in Lagos?
The following are checked during the roadworthiness inspection exercise:
Brakes
Lights
Gas test
Suspension test
Vehicle horn (must be heard at a distance of 60m)
Exhaust system
Plate number (Your vehicle must have two valid plates – one in front and another at the back)
Windshield wiper must be working properly
Rearview mirrors
Engine sound and condition
Tyres
General body shape
List of approved roadworthiness inspection centres in Lagos
To see the full and updated list of  VIS inspection centres for roadworthiness certificates in Lagos State, go HERE.
OMOLE TEST CENTER
16, Muyibat Oyefusi Street,
Omole Lagos
Tel: 08180003426, 08186797195
AYOBO TEST CENTER
VIS Office,
Falola street, Majiyagbe layout, Church bus stop, Ipaja, Lagos.
OKO-OBA TEST CENTER
VIS Office,1 Palm-View Estate,
Suco Bus-stop, Opposite RRS Command, Oko-Oba,Agege, Lagos.
AGBOWA TEST CENTER
Behind Agbowa LCDA
VIO new building,
Ota Road Lagos
ALAUSA TEST CENTER
Assbifi Rd, beside Passport Office, Alausa CBD, Ikeja Lagos
OKO-AFO TEST CENTER
VIS Office, LASTMA Bus-stop, Badagry Expressway,
Oko-Afo Lagos.
OJOTA TEST CENTER
Mechanic Village Workshop, beside Olushosun Dumping Site
Ojota bus/stop Lagos
YABA TEST CENTER
8, Edmond Crescent Jibowu
Yaba Lagos
ALAUSA TEST CENTER
Assbifi Rd, beside Passport Office, Alausa CBD, Ikeja Lagos
ODOGUNYAN TEST CENTER
VIS Office, Odogunyan by Olopomeji bus-stop, Ikorodu, Lagos
BADAGRY TEST CENTER
VIS Office, PWD Yard, Hospital Road, Badagry Town, Badagry Lagos
EPE TEST CENTER
VIS Work Yard, After T-Junction,
Opposite Epe Resort& Spa, Epe Itoki Express Way, Epe Lagos
OJODU TEST CENTER
VIS Testing Ground,
Ogunnusi Road, Ojodu, Lagos
GBAGADA TEST CENTER
VIS Office, NCI Gbagada Lagos, Beside floor mill, Gbagada Lagos
AJAH TEST CENTER
VIS Zone Office,
Ilaje Road, Ajah Eti Osa.
Lagos
CELE TEST CENTER
Itire-Ikate LCDA Office Annex, by Cele Bus Stop Lagos
IBEJU LEKKI TEST CENTER
Behind Ibeju-Lekki
LG Secretariate, Igango Olopa,
Lekki Epe Express Lagos
PWD TEST CENTER
VIS Office,
Work yard, Old secretariat, Ikeja,
Lagos.
LAGOS ISLAND TEST CENTER
VIS Work Yard, Olowu Street,
Lagos Island.
AGRIC ISHAWO TEST CENTER
VIS Office, Beside Rehabilitation Vocational Centre, Oremeji Taylor Close,
Off Isawo/Owutu Road, Ikorodu West Lagos
BOLADE OSHODI TEST CENTER
Office, Safety Arena, Bolade Oshodi
behind Bolade Market Lagos.
UNILAG TEST CENTER
UNILAG Campus, opposite UNILAG Mosque,
Onike Yaba.