by Einsteinette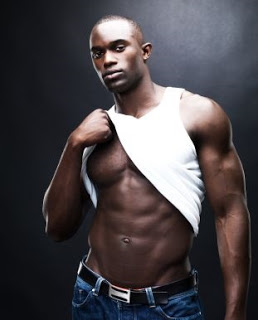 On 6th of October, 2015, I entered a bus at Allen, Ikeja at about 7:39pm after buying 'small chops' to calm the hunger my stomach had endured since afternoon.

I sat on the first row, just behind the driver, and searched my purse for an extra fifty naira note to complete my transport fare with.
I had learned to always carry my exact transport fare whenever I'm entering a bus in Lagos after I saw one conductor almost beat up a woman one day.
It is like there is this intense allergy for 500 and 1000 naira notes by Lagos bus drivers and conductors.
If you know the attitudes of the conductors well, then you will know the first skill needed in that job is aggression and sharp mouth.
And the only way to survive them is by returning their aggression with harder aggression.
'Take this thing jor!' the conductor was returning 50 naira to the woman sitting beside me.
'Wetin?' the woman asked.
'You dey ask me? You no see say the money done wash finish?'
The Warri woman just opened her mouth and vomited one hot warning on the conductor and suddenly the 50 naira seemed to look better in his eyes.
He folded it under his money.
The bus stopped.
One guy wanted to enter the bus.
The conductor immediately blocked him. "Oga, na my seat be that! Go back!"
The guy just quietly walked away.
In my mind, I was like: "Conductor dey keep seat for bus again?"
The conductor looked at me and I quickly turned back to pressing my phone.

Whether na mind-reader the conductor be, I no know.
When we got to Mobolaji Bank-Anthony, there was slight traffic on the road.
As usual, out of impatience, cars and buses have formed three lanes.
I was even surprised that it was only three today.
I was still pressing my phone when the guy beside me shouted and tapped the conductor: "Shift before you break person mirror!"
Apparently while I was pressing my phone, the conductor had finally given up his much preserved seat for a passenger and was now hanging out in their usual style.
Our bus was in close proximity to a jeep in the second lane.
The bus jerked and the conductor's waist nearly hit the jeep's left mirror.
The owner of the jeep shouted, "If you touch this car eh, I will teach you a lesson! You go know say God dey!"
Well, that was when our bus now hit the man's mirror o!
Ghen-Ghen!
The man just did a Fast-and-Furious stunt on us, swerving in to block our bus.
Our driver began to rake, spluttering Yoruba in all directions.
The driver of the jeep jumped down immediately and before anybody could say Jack Robinson, we heard "kpaaa!"
Mad slap like this.
I wasn't the one that was slapped, but I saw stars on behalf of the driver.
Silence fell at once.
Somehow all the noise and raucousness of Lagos seemed to pause momentarily.
Our noisy driver was now calm, staring humbly at the man that had slapped him.
He appeared confused, his body limp, as though he'd spontaneously lost weight.
I don't blame him sha—the man that slapped him looked a triple men in one.
Just imagine an African version of the wrestler—Great Khali.
Without another warning, the man raised his hand and gave him another slap.
Beside me, the conductor vibrated as if with fever.
That was how everyone in the bus started begging the big guy o.
"Oga, forgive him o!" we were saying.
"Please o, you know how this guys dey behave!"
"Ejor!"
"Ema binu o!"
It's at this point that one dumb ass guy in the bus now started to shout, "Leave him wetin! Oga, deal with him! Teach him a lesson. They don't know how to behave…"
I turned and looked at the guy.
If not because I don't like trouble and I didn't remember to come out with my strength on that day, I would have slapped that guy instead.
Shoo!
You'd think that with the tiny grey hair sprouting out at a corner of his triangular head that he'd have small sense.
Does he not want to get to his house today?
Who will now take us home if they beat the driver black and blue?
And I have paid my complete transport fare.

In Lagos, make I hear say conductor refund you your fare. Check that money well, na ordinary paper!
People started telling the man to keep quiet, explaining that he can scold the driver all he wants but only when the big guy had left.
"Let's beg the guy first," we said, "when he goes, we can now vex for the driver."
Next thing we saw, this man grabbed the driver by the neck and smashed his head three times on the bus!
(Ok, that was my imagination.)
Truth was, the guy grabbed him by the neck and took him to his Toyota Land Cruiser and showed him the damage he had done to the mirror.
"Do you want to sleep in the dungeon tonight? Ehn?" he asked him. "Answer me!"
Our driver was looking, remorse all over his face.
I even began to pity him.
Elderly people came down from the bus to beg the man.
Finally, he let our driver be.
Back in the bus, the driver took about 5 minutes to regain himself before he started the engine and entered the road again.
He now drove very slowly, avoiding everyone and everything on the road, even ordinary maruwa!
***
Einsteinette [Eyn-styn-net] is a lifestyle writer with personality.
She is present in everyone's presence. A storyteller you should Google.
Twitter: ms_einsteinette