by Staff writer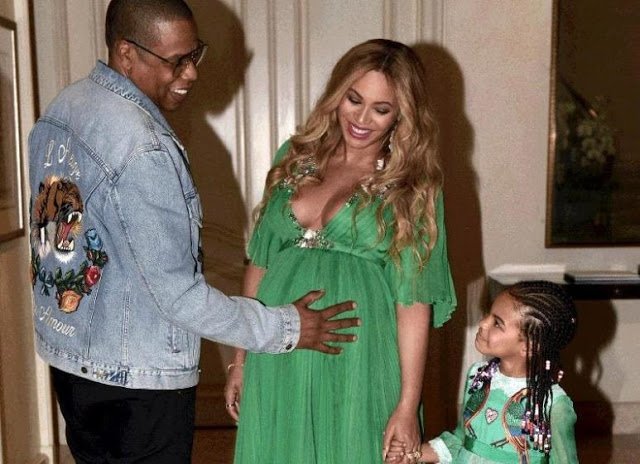 Beyoncé is not going to leave the comfort of her home when she goes into labor.
The pop star and her husband are planning a home birth unlike the world has ever seen, DailyMail reports.

Beyoncé and Jay-Z are reportedly spending about $127,500 a month to reside in a Beverly Hills rental property that was once owned by Madonna, and this is where Queen Bey plans on giving birth to her twins.
According to the Mail on Sunday, she and Jay-Z opted to go the home birth route in hopes of avoiding the "negative publicity" that surrounded the arrival of their first child, Blue Ivy. Blue was born at Lenox Hill Hospital in New York, and her parents were criticized for bringing a large, protective entourage to the hospital with them.
Members of this group allegedly blocked visitors from entering the hospital, and Refinery 29 reports that some patients complained about being "almost restrained" and separated from their children.
Lenox Hill Hospital says that it received no complaints, but Beyoncé seemingly saw some of the negative comments that angry patients and visitors made to the press.
By giving birth at home, the ostentatious mama will avoid any similar drama, and she'll also be taking part in a growing trend.
As the Tennessee Ledger reports, home births have become popular in recent years as more and more mothers-to-be decide that they want to give birth naturally and avoid the hassle of rushing to the hospital as soon as their water breaks.
Most mothers who give birth at home do so with the help of midwives, but Beyoncé isn't embracing the "earth mother" stereotype by trying to avoid medical intervention and birthing her twins in a wading pool.
Instead, she's spending big bucks on bringing an entire medical team to her mansion to tend to her every need.
Beyoncé and Jay-Z are reportedly spending $1.275 million to turn a wing of their rented mansion into a temporary maternity ward.
Vans have been spotted delivering medical equipment for Bey's doctors to use, including incubators and other "high tech" devices.
However, Jay and Bey have realized that they can't bring an entire hospital home, which is why they have an emergency backup plan in place.
If Beyoncé or the twins experience complications during or after labor, an ambulance parked outside the mansion will rush them to nearby Cedars-Sinai Medical Center.
"It is all about privacy and safety," said one of Jay-Z and Beyoncé's neighbors.
"It's not usual for someone expecting twins to have them at home, but Beyoncé has discussed it with her doctors."
Beyoncé and Jay-Z had to make sure that they chose a big room to turn into a temporary neonatal wing.
According to People, extra medical staff are always on hand to help deliver twins. This includes a second obstetrician who will monitor the twins via ultrasound and jump in to help if an emergency C-section is required.
Each baby will also get his or her own team of nurses and physician assistants.
As Romper reports, all multiple pregnancies are automatically considered high-risk, and there's an increased chance of complications.
So even if Bey does successfully give birth at home, her twins may end up spending time in the NICU [neonatal intensive care unit].
However, the singer's doctor has allegedly approved her home birth plan as she's found to be "in prime physical condition."
There's reportedly been a lot of activity going on around the mansion-turned-maternity ward in recent days, so Beyoncé's due date is likely getting very close.
However, TMZ notes that Jay-Z was in Jamaica on Friday recording music, so he obviously wasn't concerned about the twins arriving on that date.
Perhaps he wasn't aware that women who are pregnant with twins often go into labor early.