by Staff writer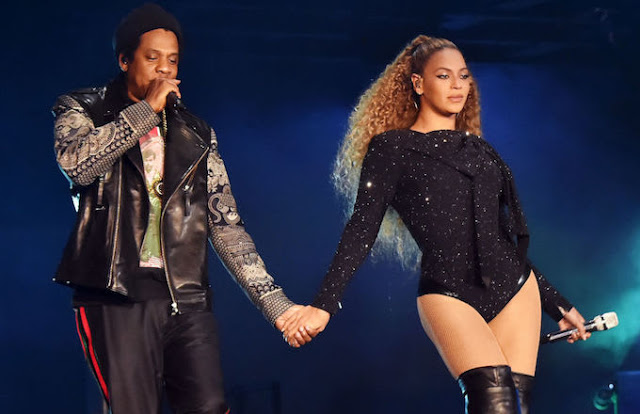 The topic of how music's reigning power couple met has been an active one for a long time now.
Beyoncé had previous revealed that she met husband JAY-Z, who's 12 years her senior, when she was 18 and the two started dating when she was 19.

However, the real story of how the couple got to know each other, or when they went on their first date remained a secret…until Jay Z rapped about it on their 2018 joint album, "Everything is Love."
Producers Cool and Dre told Rolling Stone, "I remember the night he pulled us into his studio and played it for us, he was like, 'No one knows the story of how we met. This was the first time I'm ever telling this story,'" Dre recalled.
Us Weekly reported that on the track "713" — the numbers are the area code for Bey's native Houston — Jay reveals he met his future wife at MTV's March 2000 Spring Break festivities in Cancun Mexico, and that they were seated next to one another on the flight home.
A few years later, they had their first date at Nobu restaurant.
"We played it cool at the pool of the Cancun…Fate had me sittin' next to you on the plane. And I knew straight away," Jay Z raps.
"The next time we would speak was like two years away…You had a man, you shut it down until you two had a break–I bet that dude rued the day–You kept me up on the phone while you were away –You came back, I let you set the date, Nobu on the plate — I brought my dude to play it cool, my first foolish mistake."