by Staff writer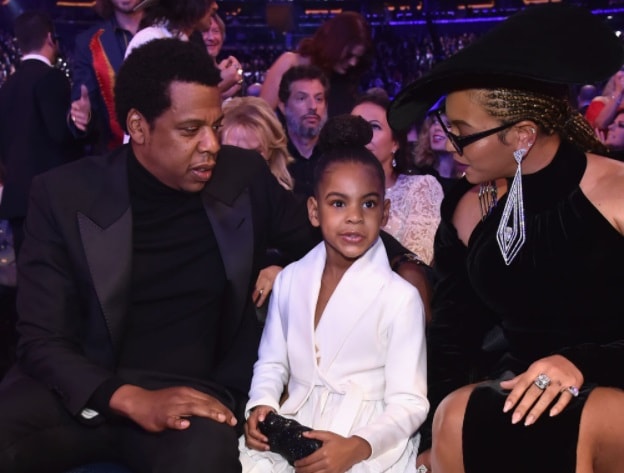 Jay Z, Beyonce and daughter Blue Ivy Carter attended the 2018 Grammy Awards, sitting at the front-row.
At one point during the show, 6-year-old Ivy was seen telling her parents, Beyoncé and Jay-Z, to stop clapping as they applauded Camila Cabello's moving speech.

As the pair clapped, Blue — who was dressed in an eye-catching white suit and silver shoes — could be seen putting up her hand and slowly and solemnly gesturing towards each of them to stop what they were doing.
"I have no idea what Blue Ivy is doing but I'm here for it," wrote one commenter who shared the iconic moment.
"Blue Ivy really just hushed her parents, I'm done," another tweeted.
"Blue Ivy is the only person who can tell Beyonce and Jay-Z to calm down. A LEGEND," one fan noted.
"Blue Ivy is my favorite TV talent show judge," suggested another, silently reminding us of Cabello's beginnings as an X Factor contestant.