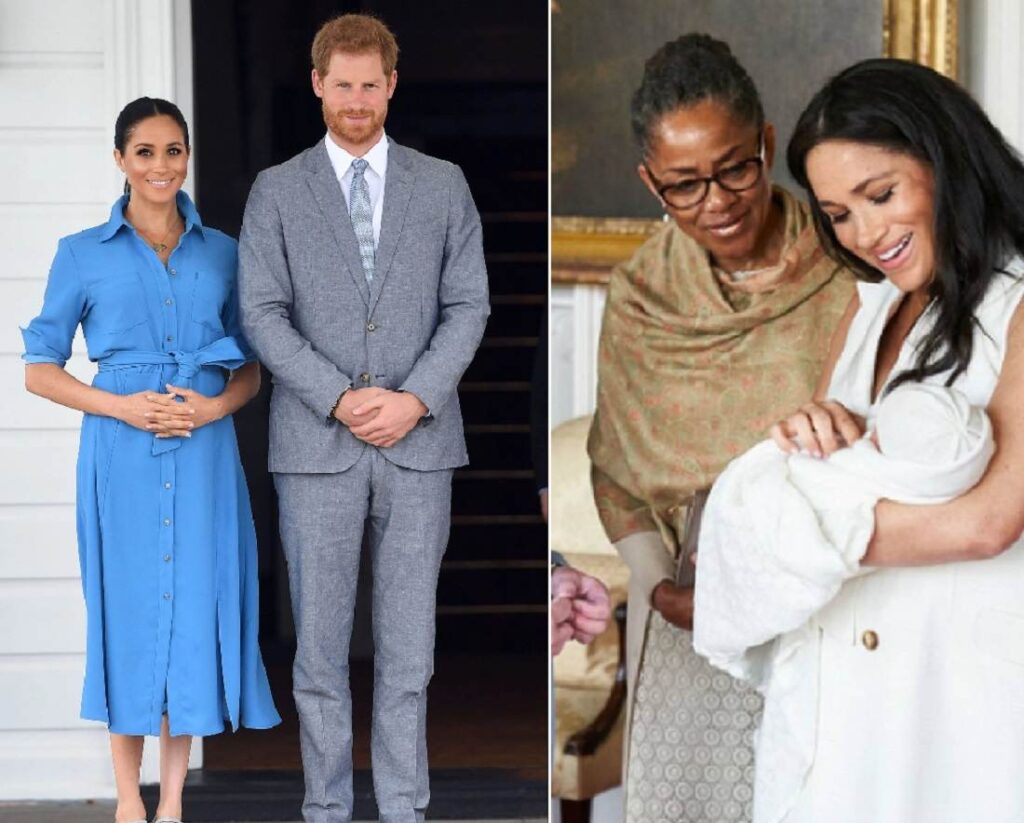 Who is Meghan Markle?
Meghan Markle is an American member of the British royal family, an ex-actress, model, author and philanthropist. She is currently known as the Duchess of Sussex. Markle was the most searched celebrity on Google in 2016 after the announcement of her engagement to Prince Harry, the Duke of Sussex. Meghan Markle is credited as the first American to be addressed as the British style "Her Royal Highness".
Meghan Markle's full name is Rachel Meghan Markle. She was born on August 4, 1981, in West Park Hospital, Canoga Park, Los Angeles, California, USA. She was born to Thomas Wayne Markle Sr. (father) and Doria Ragland (mother). She is 41 years old as of the time of publishing this article.
Meghan Markle's ethnicity – Is she Black?
Meghan Markle is a biracial or mixed-race woman. Another term used to describe Markle's race is "half-Black". She is born to an African-American mother and a Caucasian father. Her parents separated when she was two years old. Their divorce was finalized when Markle was six.
Meghan Markle's religion
Meghan Markle was reportedly raised as a Protestant. She has two paternal half-siblings identified as Samantha Markle and Thomas Markle Jr. Meghan Markle is estranged from her half-siblings.
Meghan Markle's education
Meghan Markle attended Hollywood Little Red Schoolhouse before proceeding to Immaculate Heart High School, an all-girl Catholic School. She later earned a Bachelor's degree with a double major in Theatre and International Studies from Northwestern University School of Communication, Illinois.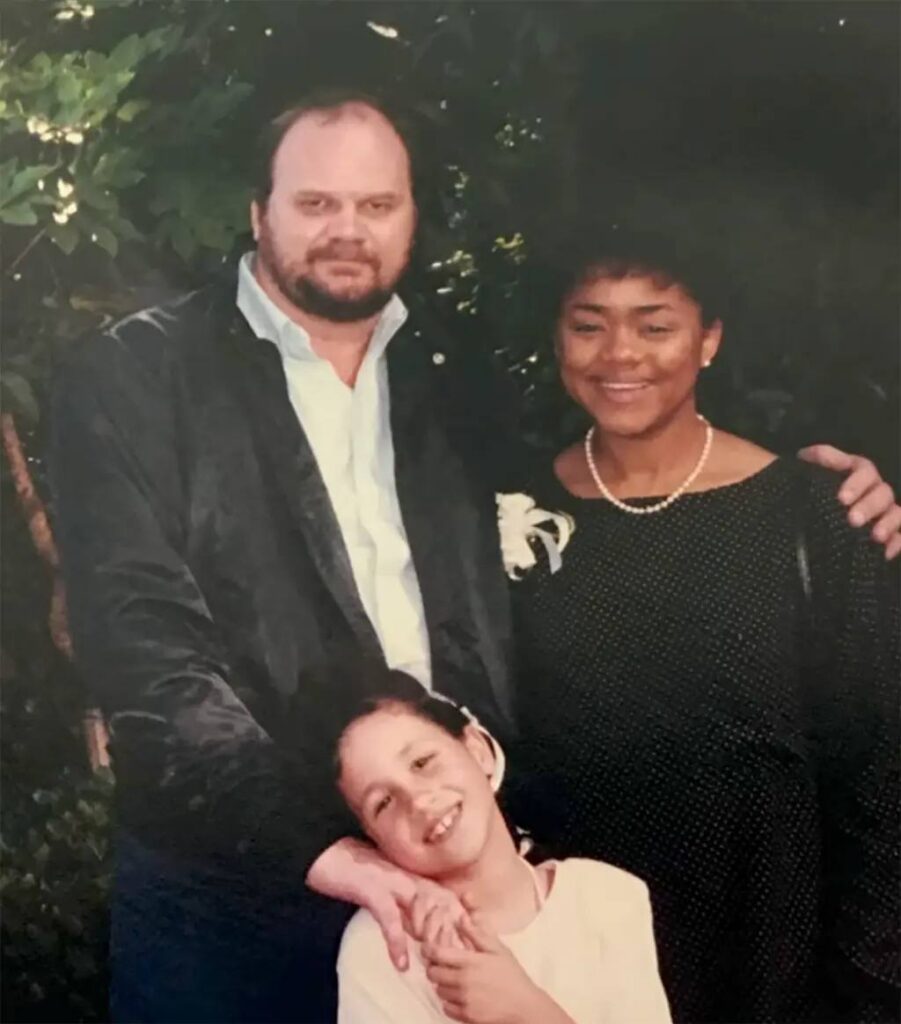 About Meghan Markle's parents
Meghan Markle's parents are Thomas Wayne Markle Sr. (father) and Doria Ragland (mother). Her parents are both celebrities who divorced in 1987 when she was six. According to reports, both parents contributed to Markle's upbringing but she was left in the care of her father at the age of nine.
Thomas Wayne Markle Sr. – Meghan Markle's father
Thomas Markle Sr. is a television lighting director and photographer. He is an Emmy Award winner known for his work in films like "General Hospital" (1963) and "Married… With Children" (1987). He was born on July 18, 1944, to Doris May Rita (Meghan Markle's grandmother) and Gornold Arnold Markle (Meghan Markle's grandfather). Thomas Markle is 78 years old as of February 2023. He was raised in Newport Pennsylvania but reports say he is currently residing in Rosarito, Mexico.
Thomas Markle Sr. had his first two children (Samantha and Thomas Jr.) with his former partner named Rosyln Loveless. He got married to Meghan's mother, Doria Ragland in 1979 at the Self-Realization Fellowship Temple. They had Markle after two years of marriage but divorced six years after her birth.
Thomas Sr. reportedly underwent surgery in May 2018, shortly after he was accused of staging photographs for a paparazzi photographer in return for money. He was unable to attend Meghan's wedding due to the incident, though Samantha came to his defence saying she was the one who orchestrated the photo events. Thomas Markle Sr was hospitalized again in May 2022 after suffering a stroke.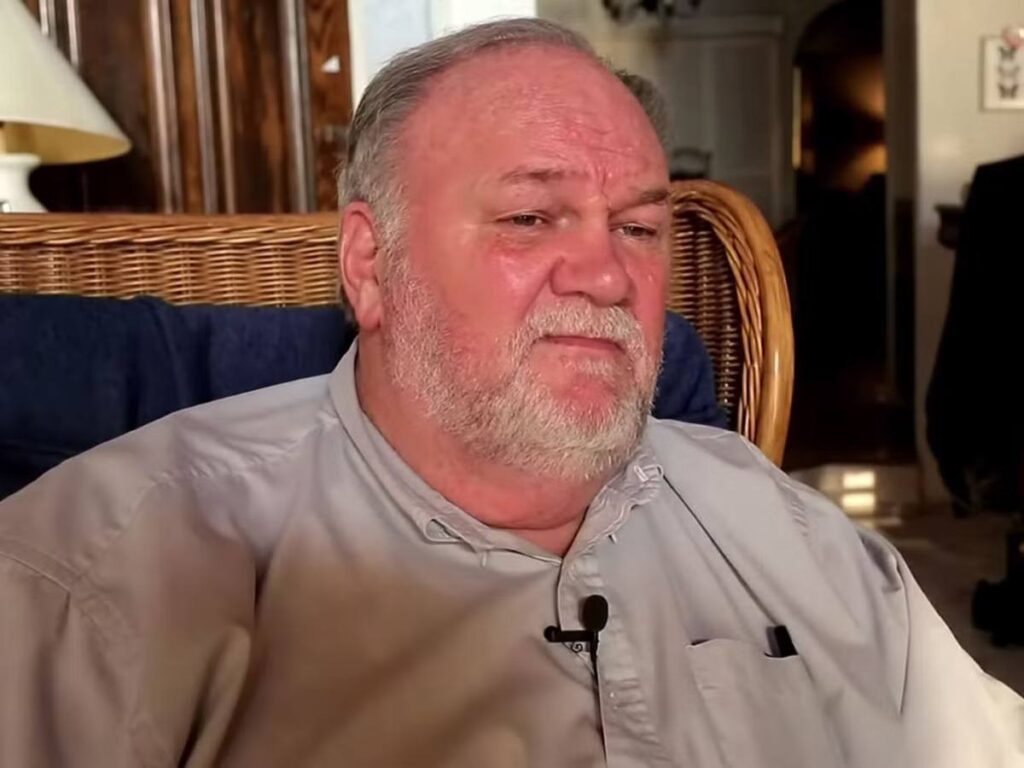 Doria Ragland – Meghan Markle's mother
Doria Ragland is an American social worker, ex-makeup artist, and yoga instructor. She was born on September 2, 1956, in Cleveland, Ohio. She was born to Jeanette Arnold ( mother) and Alvin Azell Ragland. Doria Ragland is said to be currently residing in View Park Windsor Hills, California. She is 67 years old as of February 2023.
Markle's mother has worked as a temporary assistant makeup artist and travel agent. She earned a Master's degree in Social Work from the University of South California.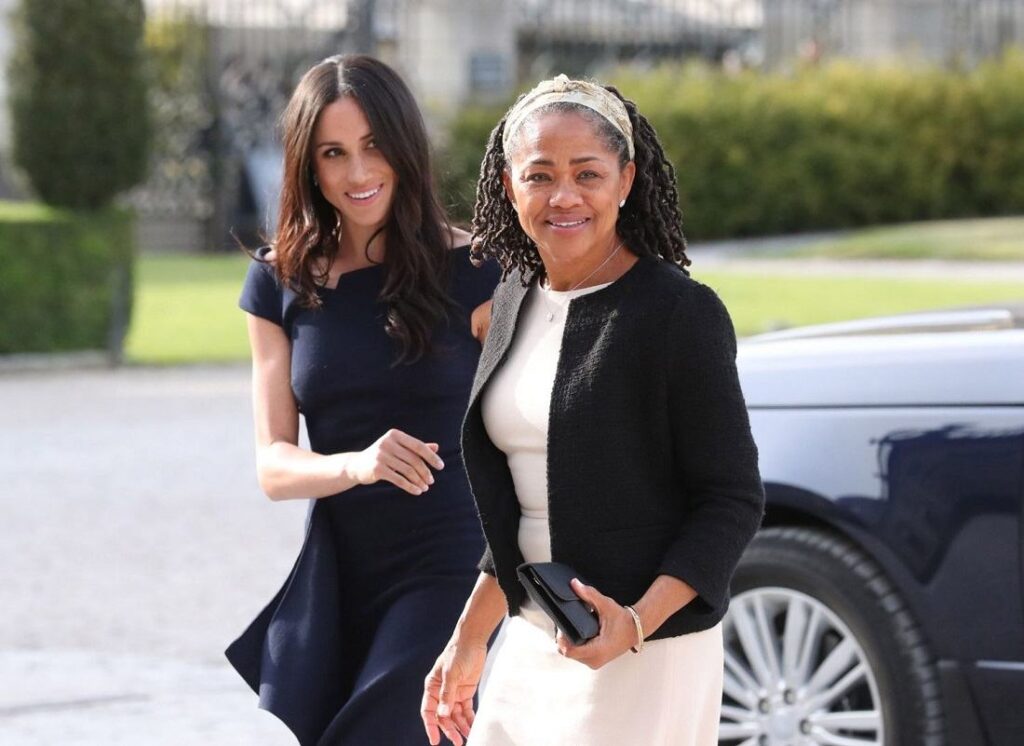 About Meghan Markle's siblings
Meghan Markle has two estranged half-siblings from her father's side. They are named Samantha Markle and Thomas Markle Jr.
a. Samantha Markle
Meghan Markle's half-sister, Samantha Markle is an actress, producer, writer, and broadcaster. Her real name is said to be Yvonne Marie Markle. It is reported that she changed her name in the 90s because of her career. Samantha Markle was born on November 24, 1964, in Albuquerque, New Mexico, USA. She is 58 years old as of the time of publishing this article. She holds a Bachelor's degree in Psychology and Criminology. She also has another Master's degree in Mental Health Counseling and Vocational Rehabilitation Counseling. She was reportedly diagnosed with multiple sclerosis (a condition that affects the brain and spinal cord, causing a range of symptoms) in 2018.
As an actress, Samantha Markle has appeared in movies and TV shows like "Matlock" (1993) and "A Different World" (1987). According to reports, she has been married to two different men. Her first marriage was with a man named Scott Rasmussen. After the marriage ended, she married another man called Earl Hale. Samantha Markle has three children named Noel Rasmussen, Ashleigh and Christopher Lewis Hale respectively. She wrote a book about her relationship with Meghan Markle in 2021 titled "The Diary of Princess Pushy's Sister Part 1".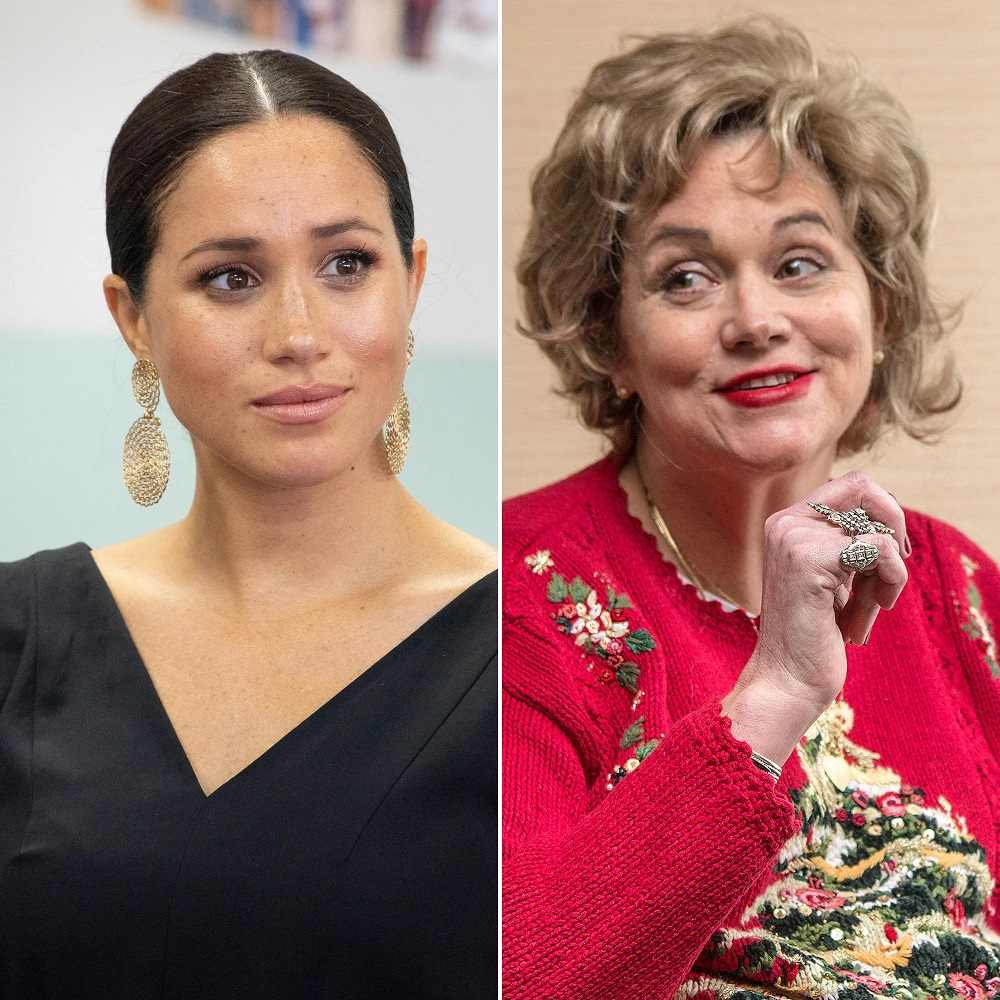 b. Thomas Markle Jr
Thomas Markle Jr is Meghan Markle's older step-brother and Samantha's younger brother. He is said to be a window fitter. He was arrested in 2017 in Oregon for allegedly putting a gun on his ex-girlfriend's (Darlene Blount) head during an argument. He was charged with menacing, pointing a firearm at another person, and unlawful weapon use.
Thomas Markle Jr is reportedly a 55-year-old man residing at Grant's Pass, Oregon. He was once married to a woman named Tracey Dooley for 11 years and they had two sons together. Tracey Dooley was said to have battled alcohol issues. Thomas Markle Jr reportedly wrote a letter to Prince Harry, warning him against marrying Meghan Markle in 2018. It was said that he wrote the letter because he was not invited to the wedding. The letter was published by In Touch magazine.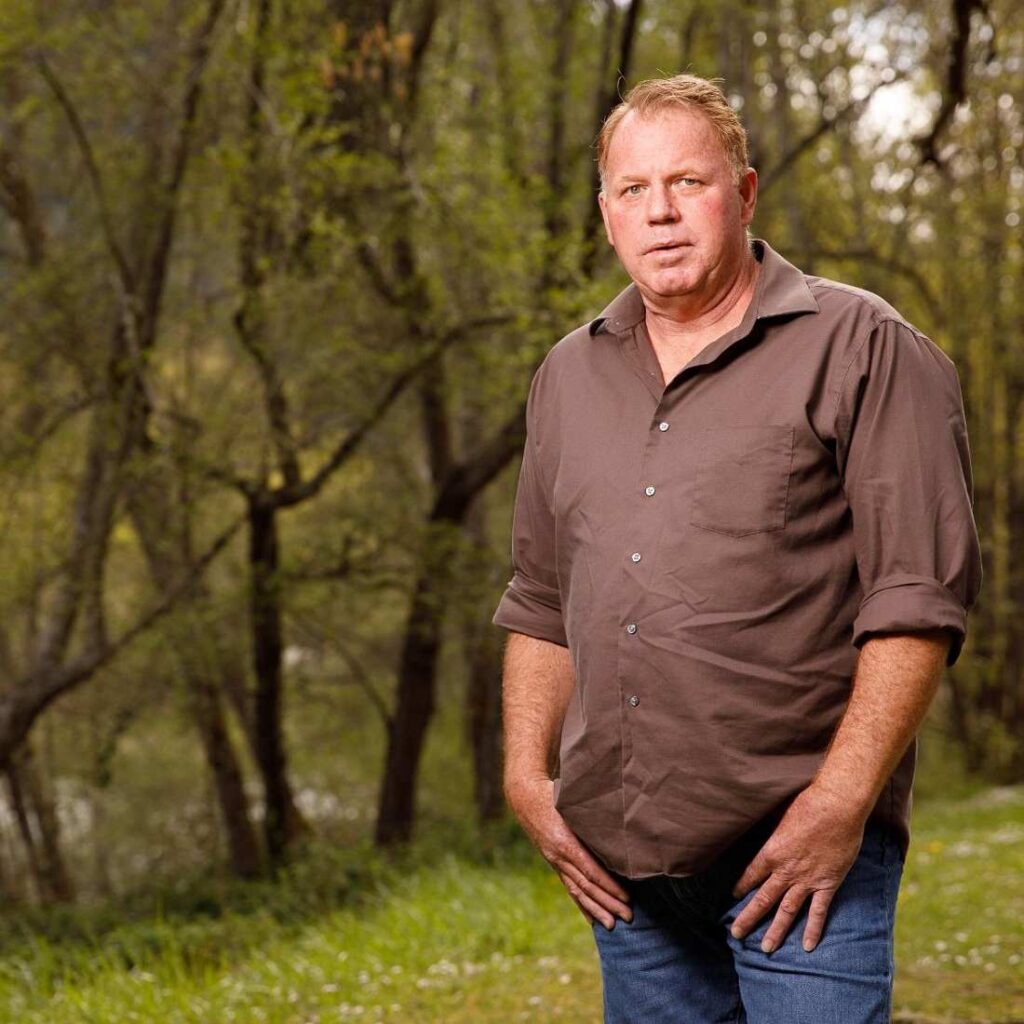 Biography profile of Meghan Markle
Full name
Rachel Meghan Markle
Place of birth
West Park Hospital, Canoga Park, Los Angeles
Date of birth
August 4, 1981
Age
41 years old
Career
Former actress
Height
5″6 inches
Marital status
Married
Husband
Prince Harry
Parents
Thomas Wayne Markle Sr. (father)
Doria Ragland (mother)
Alma mater
Northwestern School of Communication
Instagram
@sussexroyal
About Meghan Markle's marriage and wedding
As of the time of publishing this article, Meghan Markle is happily married to Prince Harry (Duke of Sussex), the younger son of King Charles III and Diana, Princess of Wales. They met in mid-2016 and got married after two years of dating in 2018. As of the time of writing, the couple has been married for five years and counting. Their union is blessed with two children.
According to information gathered by DNB Stories Africa, Meghan Markle was previously married to American film producer, Trevor Engelson. The duo met in 2004, dated for 7 years, and married in 2011. Unfortunately, they separated in 2013 and finally divorced in 2014.
Meghan Markle was also reported to have entered a live-in relationship with Canadian celebrity chef, Cory Vitiello after her divorce from Trevor Engelson. They broke up in 2016, shortly after she met Harry. There are claims that Meghan Markle was still living with Cory Vitiello at the time she went on her first date with Prince Harry.
List of Meghan Markle's marriage and relationship
Meghan Markle was married to Trevor Engelson from 2011 to 2014.
Meghan Markle had a live-in relationship with Cory Vitiello between 2014 to 2016.
Meghan Markle has been married to Prince Harry since 2018.
About Meghan Markle's marriage with Trevor Engelson
Trevor Engelson is Meghan Markle's first husband. He is an American film producer and literary manager. He is the founder of the production company "Underground". He was born on October 23, 1976, in Great Neck, Long Island, New York. He is 66 years old as of the time of publishing this article. He attended L. Miller Great Neck North High School before proceeding to the University of Southern California to study journalism. According to reports, Trevor Engelson married dietitian Tracey Kurland after his divorce from Meghan Markle. They currently have two daughters together.
Meghan Markle and Trevor Engelson became an item in 2004 after they met at a bar in West Hollywood. They dated for seven years before Trevor proposed to her in Belize. They walked down the aisle on August 16, 2011, though some reports recorded their wedding date as September 10, 2011. It is however known that their wedding ceremony took place at the Jamaica Inn Hotel in Ocho Rios, Jamaica.
Unfortunately, the couple separated after two years of marriage in 2013, citing irreconcilable differences. Their divorce was finalized in 2014 without any drama. There were speculations that Meghan's role in "Suits" led to the crashing of her marriage since she had to move to Toronto for the shooting, staying far away from her marriage.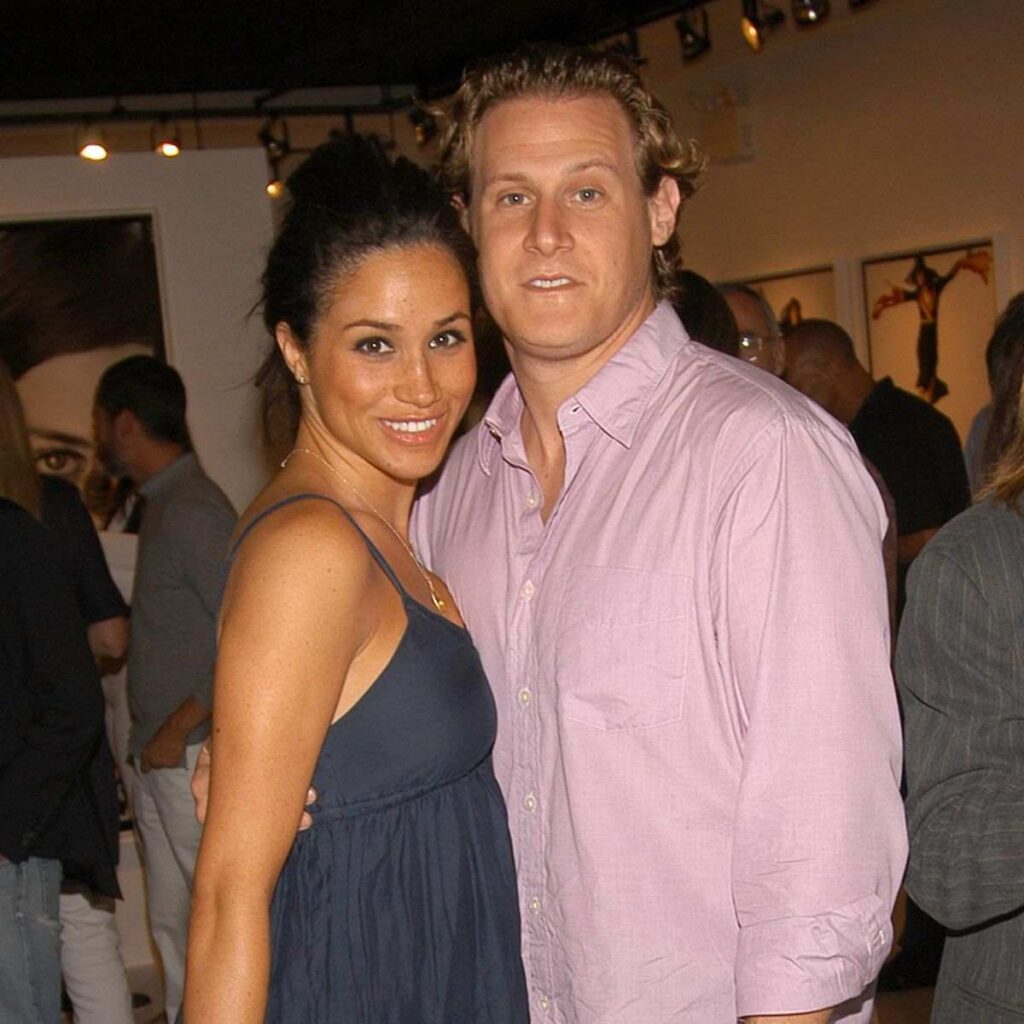 About Meghan Markle's marriage with Prince Harry
Prince Harry is the Duke of Sussex, a member of the British Royal family, and the younger son of Prince of Wales, Charles III and Princess of Wales, Diana. He is the 5th in line to the British throne. His full name is Charles Albert David but he is fondly called "Prince Harry". He was born on September 15, 1984, in Lindo Wing of St Mary's Hospital, Paddington, London. He is 38 years old as of February 2023.
Meghan Markle started seeing Prince Harry in mid-2016. The couple claimed to have first connected via Instagram but met again on a blind date set up by a mutual friend identified as Markus Anderson. There was a lot of negative discussion about Meghan Markle's relationship with Prince Harry that he had to instruct his communications secretary to release a statement on his behalf expressing his personal concern about the derogatory comments made against Meghan.
The couple made a public appearance in September 2017 in Toronto at the Invictus Games. Their engagement was announced by Prince Harry's father in November of the same year. They had their wedding ceremony on May 19, 2018, at St. George's Chapel, Windsor Castle. According to Meghan, they had had a private exchange of vows in their garden with the Archbishop of Canterbury, three days before the wedding ceremony, though the vow was not legally recognized. Meghan Markle had to shut down her social media account and quit her acting career upon becoming royalty.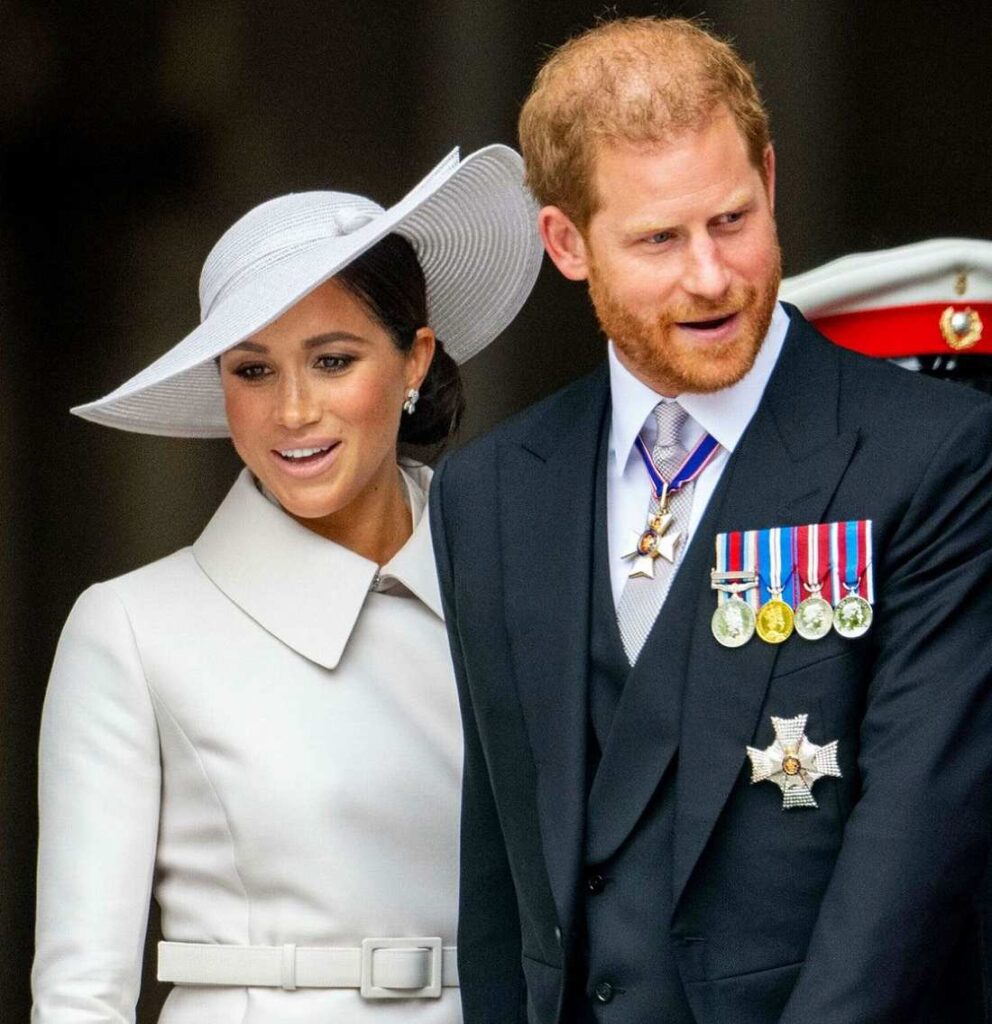 The couple announced that they will be stepping down as members of the Royal Family in 2020. They claimed that they would want to be financially independent while balancing their time between the UK and North America. They dropped their "HRH" titles and settled in California.
Their joint statement posted on their official Instagram page reads:
"It is with your encouragement, particularly over the last few years, that we feel prepared to make this adjustment. We now plan to balance our time between the United Kingdom and North America, continuing to honor our duty to The Queen, the Commonwealth, and our patronages. This geographic balance will enable us to raise our son with an appreciation for the royal tradition into which he was born, while also providing our family with the space to focus on the next chapter, including the launch of our new charitable entity."
Upon their move to America, Meghan and Prince Harry launched an American public organization that focuses on non-profit activities and creative media ventures in October 2020. The company is called "Archewell Incorporated". The couple had a highly publicized interview with Oprah Winfrey in March 2021 which raised questions about racism and acceptance among the Royal Family.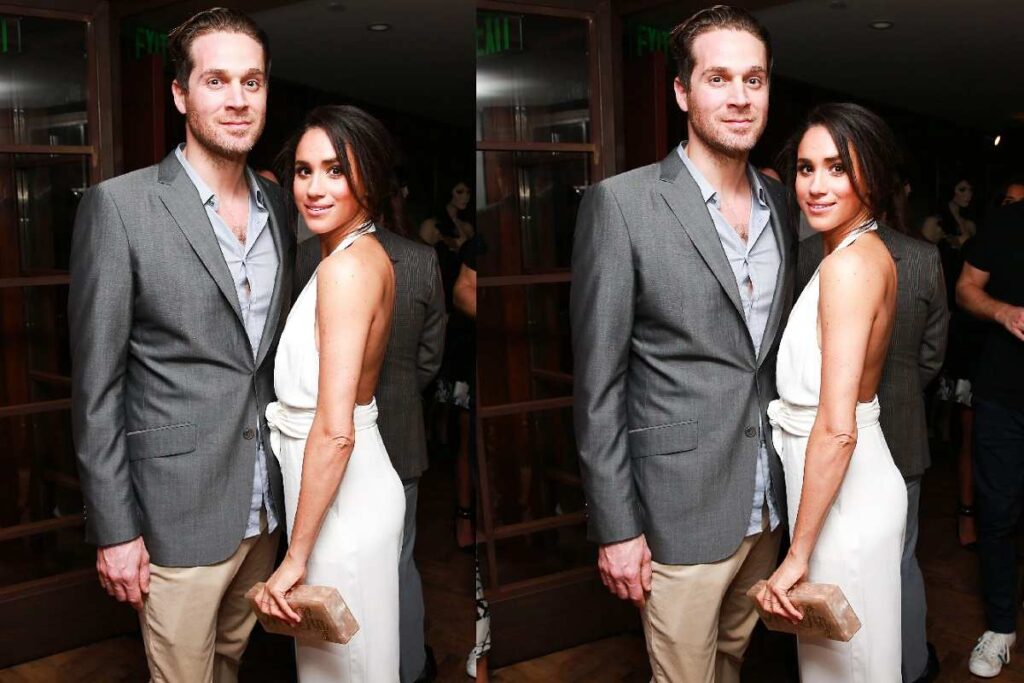 Meghan Markle's children
As of the time of publishing this article, Meghan Markle is a proud mother of two children – a boy and a girl. The children are named Archie Harrison Mountbatten-Windsor and Lilibet Diana Mountbatten-Windsor respectively.
Meghan Markle's miscarriage
Meghan Markle, the Duchess of Sussex, reportedly suffered a miscarriage after the birth of her son Archie in 2020.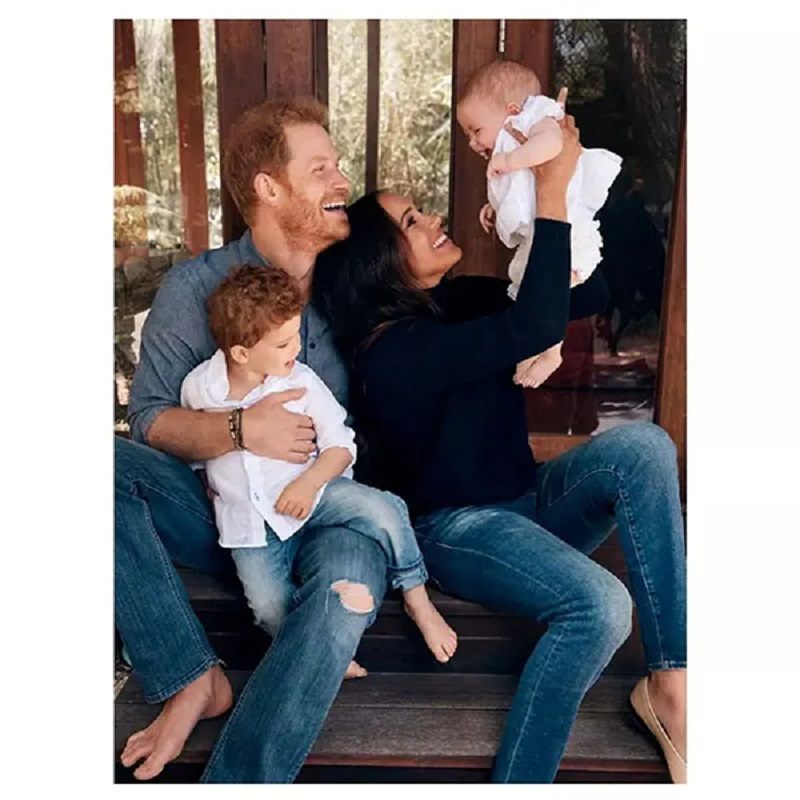 a. Archie Harrison Mountbatten-Windsor
Archie is the first child and son of Meghan Markle and Prince Harry. He was born on May 6, 2019. He is the 7th in line to the British throne. His parents had announced that they were expecting him in October 2018. He is 3 years and some months old as of the time of publishing this article.
b. Lilibet Diana Mountbatten-Windsor
Lilibet is the second child and the first daughter of Meghan and Prince Harry. She was born on June 4, 2021, at Santa Barbara Cottage Hospital, California. Her parents announced her arrival in February 2021. Lilibet is a year and some months old as of February 2023.