New Jersey-based Indian couple Amit Shah and Aditya Madiraju decided to celebrate their marriage in a traditional Hindu way in the US last week (July 20).

The amazing photos have since gone viral on social media, with many calling it the "dream wedding".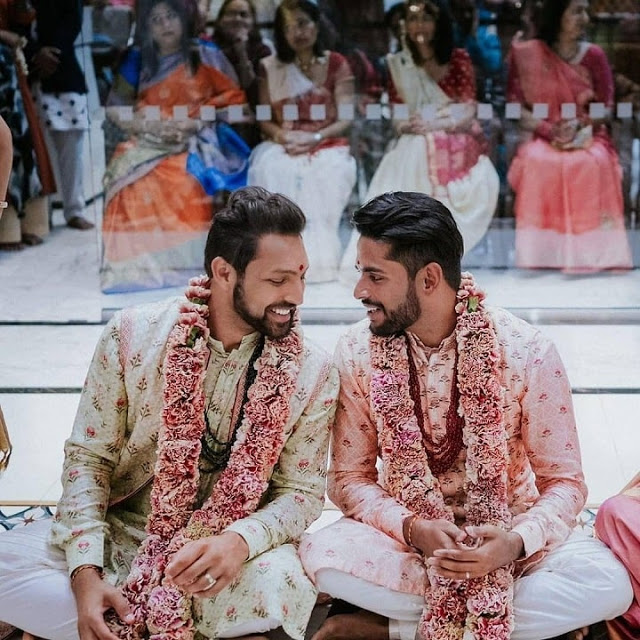 The couple said they have been dating since 2016 and each of their parents supported them.
About coming out to their parents, the couple said:
"For both of us, coming out to our parents was at a time when we knew we'd found the perfect partner. There's no right or wrong way to do it and everyone's journey is different, but having a partner to say "this is WHO I love" versus "this is WHAT I love" made things much easier for our parents to understand.
"At the end of the day, you can't deny love and our parents wanted us to be happy. If we had to go back in time, we wouldn't have done it any differently."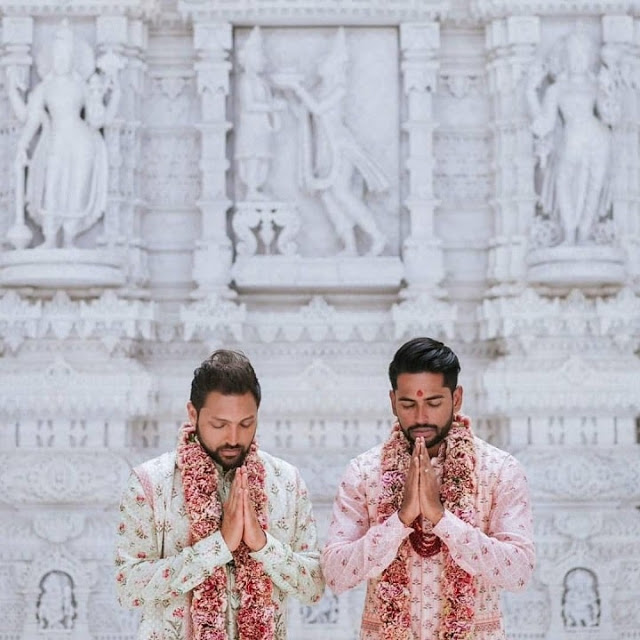 Madiraju spoke to Gay Star News about their wedding photos going viral.
He said: "The fact that the ceremony took place at a temple under religious observation is a huge thing for our community.
"I guess it is unheard of, and we didn't realize the impact it would have. The response had been so overwhelming and we are honored to share our story with the world.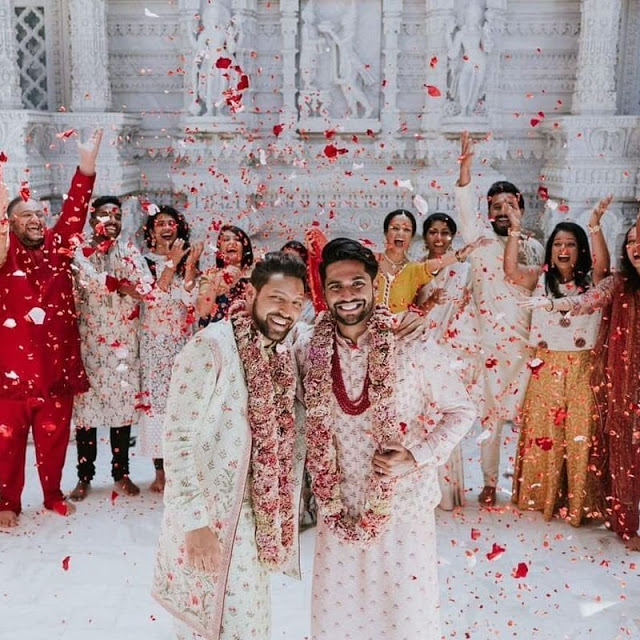 "It seems like people need to hear our story to feel empowered and we are excited to provide people with some inspiration."
On 6 September 2018, India's Supreme Court ruled that gay sex is no longer a criminal offence.
The judgement overturns a colonial-era law, known as section 377, which categorized gay sex as an "unnatural offence".