by Staff writer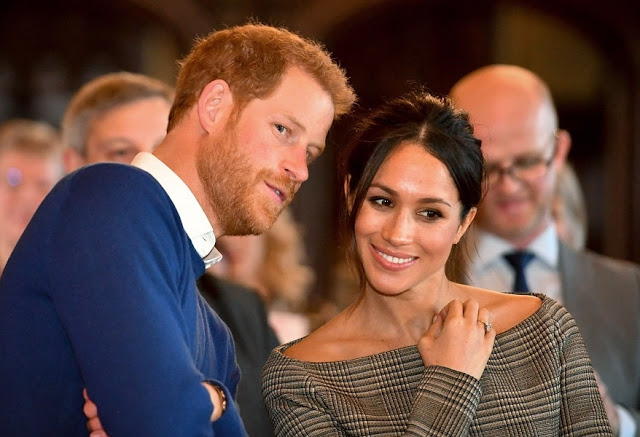 Kensington Palace's announcement that Prince Harry and his wife Meghan are expecting their first child has thrown the internet into great excitement.
But here's some bummer news: regardless of whether the baby is a boy or a girl, he or she won't have a "prince" or "princess" title.

Seems a little absurd, but there's a very legit reason.
Way back when Prince George V was in charge (around 1917), he limited the number of family members who could have a royal title, according to the Daily Mail.
As in, he was pretty much like "Sorry guys, not everyone gets to be as cool as me," which is rude, but maybe fair?
Here's what he said about it back then:
"The grandchildren of the sons of any such Sovereign in the direct male line (save only the eldest living son of the eldest son of the Prince of Wales) shall have and enjoy in all occasions the style and title enjoyed by the children of Dukes of these Our Realms."

In case you are not very familiar with Queen's English, the above excerpt means that because Prince Harry is the second son of the current Prince of Wales, his children are not guaranteed the title of prince or princess.

Harry's kids will be too far down the line of succession to be His or Her Royal Highness.

Queen Elizabeth, though, could step in to give Harry's offspring a fancy title, but it's not a sure thing.

If Harry and Meghan have a son first, he could earn the title Earl of Dumbarton, and if they have a girl, she could be Lady (first name) Mountbatten-Windsor.

If the couple does have a girl first, then any sons that come after would probably be Lord (first name) Mountbatten-Windsor.

Again, Queen Elizabeth could step in and change this if she wanted!

You can read more HERE!