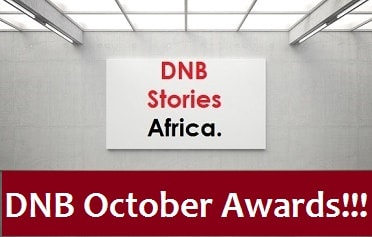 Wins are calculated from readers' shares and comments.
1. Most Read Story of the Month – The Awkward Way I Met My Husband by Mrs Ozioma A
2. Most Shared Story of the Month – My Sister's Pregnancy by Carl Uke
3. Funniest Story of the Month – Sister Kate and her Wandering Mind by Ogunro Temiloluwa

4. Most Touching Story of the Month – A Letter to my Husband [In-House]
5. Editors' Pick – Beautiful Sin (In-House)
***


DNB Writer of the Month is Mrs Ozioma A, writer of The Awkward Way I Met My Husband


***

Writer of the Month will get N1500 recharge card of any network while all other winners will get N500.
Please send us a message with the same email address you submitted your story with to submissions90@yahoo.com stating your preferred network before 4 p.m. today.
Your recharge pin will be forwarded to you.
Prize amounts will vary from month to month depending on the amount of donation we receive.
To make sure your favourite stories win, please always endeavour to comment and share after reading a story.
DNB Stories appreciates you all and wishes you a beautiful new month.
Remain blessed!