by Staff writer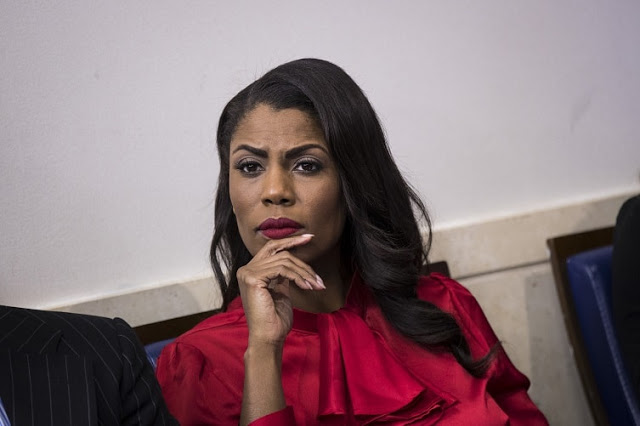 Omarosa Manigault Newman, the most prominent African-American face in Donald Trump's White House has resigned, the White House confirmed on Wednesday.

Press secretary Sarah Huckabee Sanders said Newman resigned on Tuesday "to pursue other opportunities," and that her departure is effective Jan. 20 — exactly one year into the Trump presidency.
Omarosa, 43, earned her celebrity status as the villain of Donald Trump's reality show, The Apprentice. She emerged during Trump's campaign as one of his most fiercely loyal supporters, and was rewarded with a top White House job after Trump won the election.
Her official job title was assistant to the president and director of communications for the Office of Public Liaison, for which she made $179,700 per year, the maximum salary allowed by law for any White House aide.
Omarosa first came to public attention in 2004 after becoming a participant on NBC's reality television series, The Apprentice, starring business mogul and current president, Donald Trump.
Stemming from her controversial, blindsiding, alienating, and acrimonious tactics of game play on The Apprentice (particularly in its boardroom segments), she soon became the "woman America loved to hate" and was named by E! as reality TV's number one bad girl.
The circumstances surrounding Omarosa's resignation weren't disclosed, but the White House has often allowed staffers to resign instead of being fired.
In language typical of White House statements on previous departures, press secretary Sanders said, "We wish her the best in future endeavors and are grateful for her service."