by Staff writer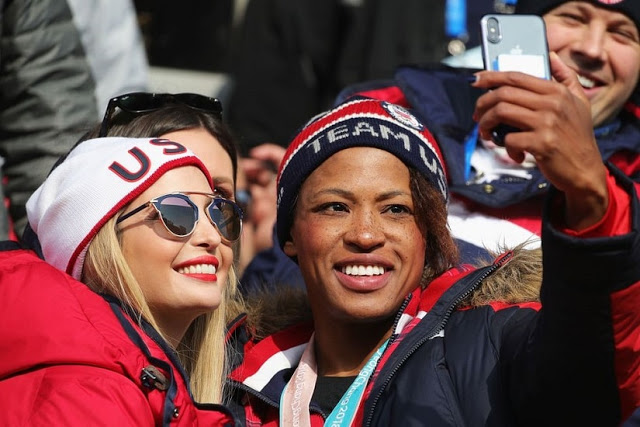 Team USA bobsledder Lauren Gibbs had just attended her first Olympics and won a silver medal with teammate Elana Meyers Taylor in the women's bobsleigh.
At the end of the games, she met Donald Trump's daughter, Ivanka and snapped a selfie with her and White House Press Secretary Sarah Huckabee Sanders.
But when she posted the photo online, her timeline was immediately flooded with heavy criticism.

Many on Twitter took the post to mean that Gibbs was endorsing Trump and Sanders's actions.

One user wrote: "I'm sorry but they are still complicit and therefore culpable. They can appear nice in person but get support from someone who is racist and taking away rights and healthcare so don't fall for it."

In a now-deleted tweet, Gibbs shared the picture and wrote: "It's important to remember that we don't have to have to agree on everything to get along, be civil to each other and enjoy each others company. #itsforamerica it was a pleasure to meet you both!"
Gibbs also faced backlash for letting Ivanka try on her medal.
At a meet-and-greet, she asked if Trump would like to wear her medal, and Trump did.
"I feel like this is almost like trying on someone's wedding band, am I allowed?" Trump asked as she put it on.
People were quick to say that Gibbs was being disrespectful by letting someone else wear her medal.
On Tuesday, Gibbs decided to delete her original tweet with the selfie of her and Trump.
"I deleted the photo because I was tired of reading the hate being thrown back and forth. Whether you hate me for posting or hate me for taking it down…you are the same…hate from either side is hate!" she wrote.
Deleting the picture indeed caused yet another wave of backlash, this time from people saying she caved to liberal pressure.