by Staff writer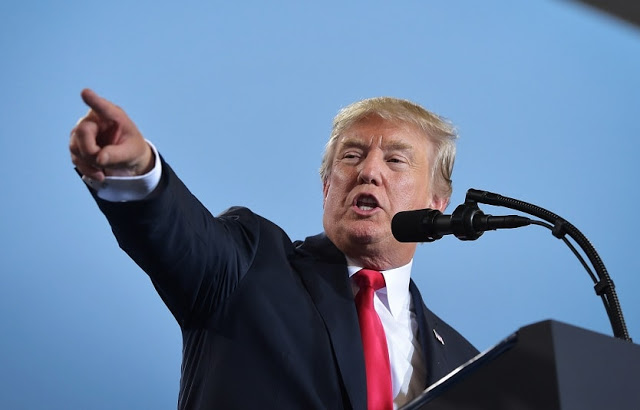 In a comprehensive New York Times report on President Trump's harsh immigration policy published on Saturday, one event stands out.

As the paper sets the scene, US president Donald Trump was particularly incensed on a June day meeting after being handed a list of how many foreigners had obtained visas to enter the U.S. in 2017:
Haiti had sent 15,000 people. They "all have AIDS," Trump grumbled, according to one person who attended the meeting and another person who was briefed about it by a different person who was there.
Forty thousand had come from Nigeria, Mr. Trump added.
"Once they had seen the United States, they would never go back to their huts in Africa", recalled the two officials, who asked for anonymity to discuss a sensitive conversation that took place in the Oval Office.
The New York Times reports that the two anonymous officials who relayed these information "found them so noteworthy that they related them to others at the time," but that other officials present did not recall President Trump using the words "AIDS" or "huts."
The White House did not dispute the thrust of the conversation in question, but only said Trump had not used such language.
In an official statement, Press Secretary Sarah Huckabee Sanders said that all the senior staff in the meeting with the president deny the president had spoken about immigrants in such a demeaning fashion.
"It's both sad and telling The New York Times would print the lies of their anonymous 'sources' anyway."
Now considering how loquacious Trump had been known to be over the years, what is your opinion?
Do you see the American president making these crass statements?