by Miz Tee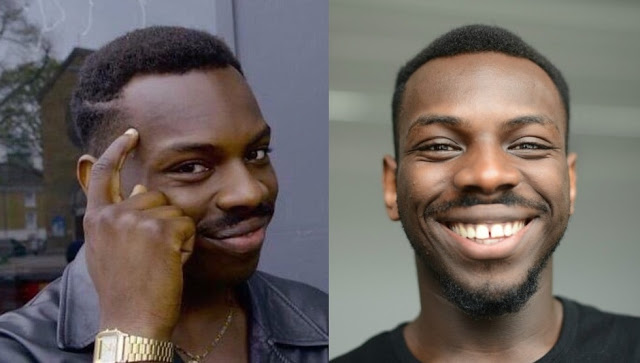 Kayode Ewumi was born on 2nd November, 1993 in London, the middle child of an English-Nigerian family.

He read drama and theatre studies amongst other subjects at the City and Islington College before going on to Coventry University – initially to take the journalism course but switched to drama.
In 2015, he graduated with first class honours.
Whilst at school, he met Tyrell Williams who pitched to him the idea of a documentary hood drama.
In the short film titled Hood Documentary, Kayode played the role of Reece Simpson (a.k.a. "Roll Safe"), a deluded, hopeless – but strangely loveable – aspiring rapper.
A screenshot from the film showing Roll Safe smiling while pointing to his temple soon spread all over different social media after it was used in various hilarious internet memes.
In 2016, Kayode joined the ensemble cast of the remake of the sitcom 'Are You Being Served?'