by Staff writer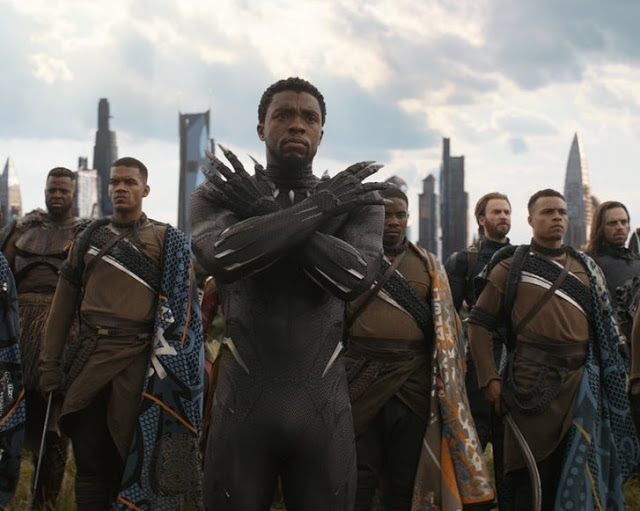 You may want to close this post if you can't deal with spoilers!
The ending of Avengers: Infinity War is really something.
In a great massive battle between the Avengers and Thanos' army in Wakanda, the power Thanos gained after capturing all six Infinity Stones appeared to cause the majority of the superheroes present to vanish without explanation.

While most of the other characters slowly turned into dust and blown off by the wind, the circumstances of how Black Panther's T'Challa met his end were slightly different.
In the Avengers' last attempts to defeat Thanos, T'Challa tried to attack the villain, but was hit, falling painfully to the ground.
He was sprawled on the ground, motionless, even when the rest of the gang began disappearing.
Right now the only surviving heroes appear to be Captain America, Black Widow, the Hulk, Thor, War Machine, and Iron Man (though in a separate location from everyone else).
However, if you were paying close attention to the layout of that scene, you probably have the same question as everyone else: Did everybody really die?


Is Black Panther really gone for good?
What will now happen to the expected Black Panther 2?
Or the rumored Avengers 4?
It's a pretty devastating ending, to say the least.
Seeing those much-loved heroes break down into dust and fly away into the wind isn't just jaw-dropping, but incredibly sad.
Thankfully, we know some of the cast of Black Panther survived the horror.
General Okoye didn't disintegrate, though she watched in horror as her beloved king did.
Fan favorite M'Baku seemed safe too.
But the fate of T'Challa's super smart little sister Shuri is left up in the air.
Only time will tell!