Avengers: Endgame closed with Iron Man and the rest of the Avengers defeating Thanos.
There are now fresh reports that the defeat in Endgame won't be the last time Marvel fans will be seeing Thanos.

Thanos remains the biggest villain the Marvel Cinematic Universe has introduced so far, and it sort of makes sense why they might want fans to get a glimpse of the super-villain again.
There are strong indications that Thanos will return in a cameo in Marvel's upcoming film, The Eternals.
The Eternals which stars Game of Thrones' Kit Harrington and star actress Angelina Jolie follows the story of a group of extraterrestrials who have been on Earth for thousands of years called the Eternals.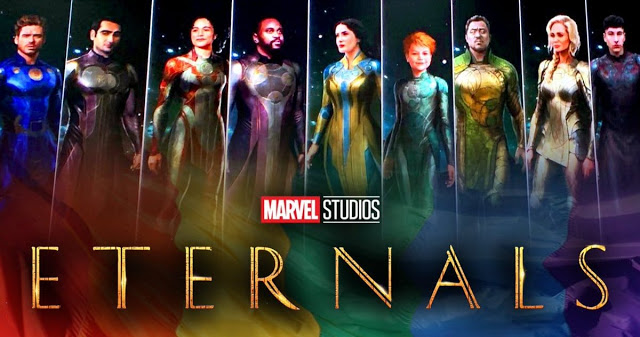 According to the comics, Thanos is actually closely related to the Eternals. In the comics, Thanos' parents were Eternals named Sui-San and A'lars.
But Thanos was a deviant, carrying what is called a Deviant gene, which explains his physical appearance.
The Deviants are the main enemy of the Eternals and will play a part in the new movie. With Thanos having a clear link with both groups, it is expected Marvel will link him to the story.
Though nothing has been confirmed officially, there are strong speculations that the new "Eternals" movie will feature a young version of Thanos, or at the very least reference him.
According to the origin story, the Eternals were created by a group of beings known as the Celestials.
The first Guardians of the Galaxy film referenced the Celestials, who also happened to be the creators of the Deviants.

The Eternals is set to hit the theatres on November 6, 2020 and fans can't wait to see stars like Angelina Jolie, Richard Madden, Salma Hayek, and Kit Harrington dazzle the screen.