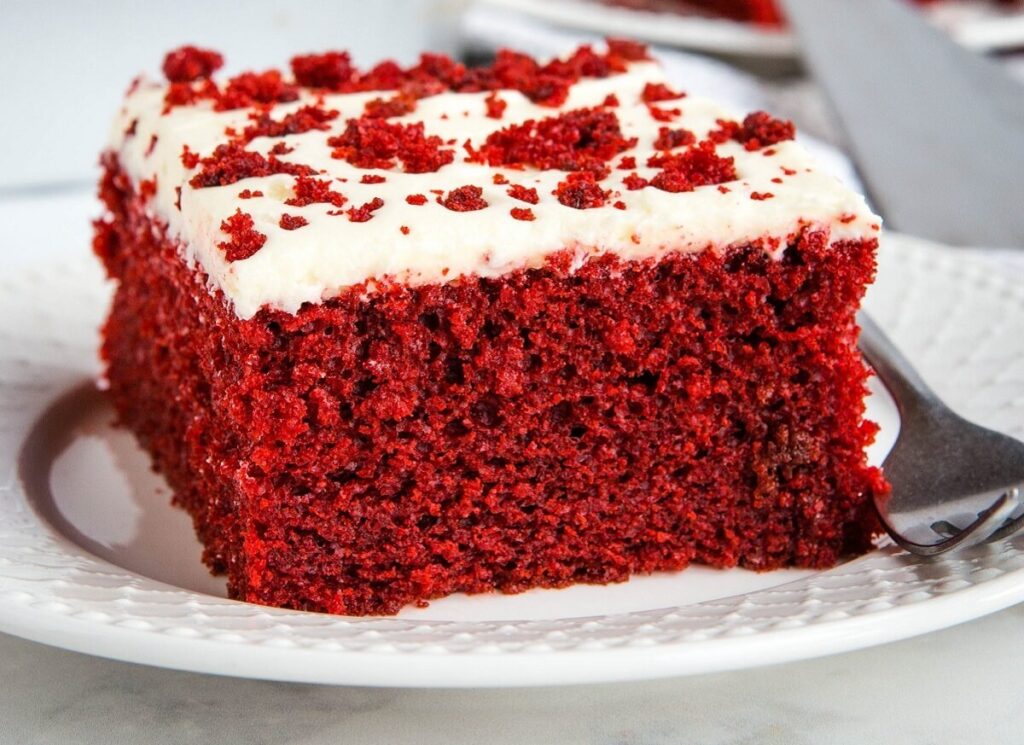 Whether iced or not, red velvet cake is everyone's delight. However, the tastiness of a red velvet cake will depend on how well it is baked.
A baker's struggle to creating the perfect red velvet cake that is moist, light, and fluffy is real. Most starting Nigerian bakers often don't get the red velvet cake recipe right.
The first step to getting your red velvet cake right is ensuring you have the right ingredients. The recipe below lists all the ingredients you will need to create the perfect moist and light red velvet cake.
Also, ensure you get your cake supplies and ingredients from the best suppliers in town. Trusted suppliers will not sell fake and substandard baking ingredients.
The perfect red velvet cake recipe in Nigeria:
| | |
| --- | --- |
| Ingredients for moist and light red velvet cake | Quantity |
| Flour | 2 cups |
| Granulated sugar | 1 cup |
| Eggs | 2 large size |
| Oil | 1 cup |
| Buttermilk | 1 cup |
| Cocoa powder | 1 tbsp |
| Baking soda | 1 tbsp |
| Baking powder | 1 tbsp |
| Salt | 1 tbsp |
| Vinegar | 1 tbsp |
| Vanilla essence | 1 tbsp |
| Red food colouring | 1 tbsp (add as you like) |
| Boiling water | ½ cup |
| Mixer | 1 |
Procedure and steps for baking soft and moist red velvet cake
1. First, preheat your oven and line your baking pan. To prepare the buttermilk: Combine a cup of liquid milk with 2 tbsps of white vinegar and let sit for 30 mins, it will curdle, don't fret that's what we want.
2. In a clean bowl, combine sugar, oil and eggs, use your hand mixer to mix for 2 to 3 minutes.
3. Add the buttermilk, red food colouring and vanilla essence, mix for another 1 minute.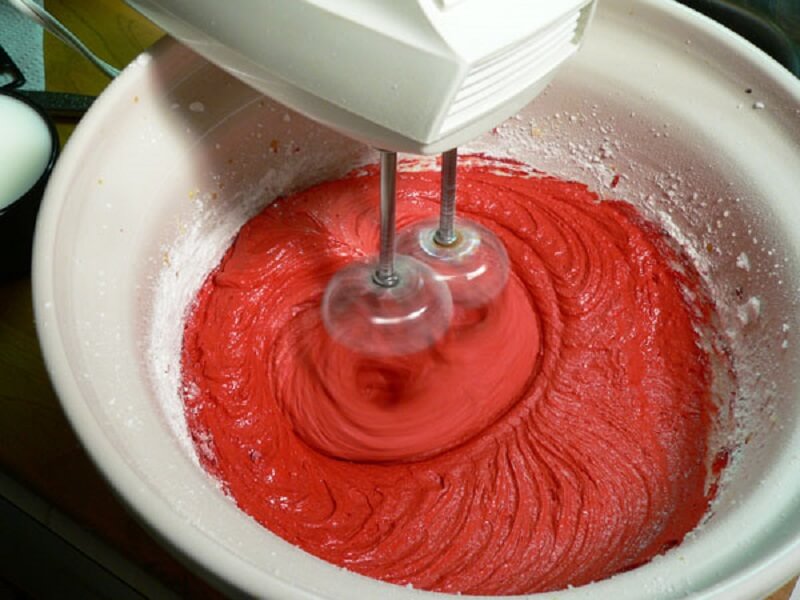 4. In another dry bowl measure your flour, add baking soda, salt, cocoa powder, and sieve gradually into the wet ingredient.
5. Then add the half cup of very hot water and one teaspoon of vinegar, use a spatula to fold it in properly (Please do not over mix).
6. Pour into a well-oiled/ lined pan and bake for 35 to 40 minutes.
7. Insert a toothpick into the red velvet cake. Once the toothpick comes out clean, then you know your cake is ready.
Note: This particular cake recipe is uniced.