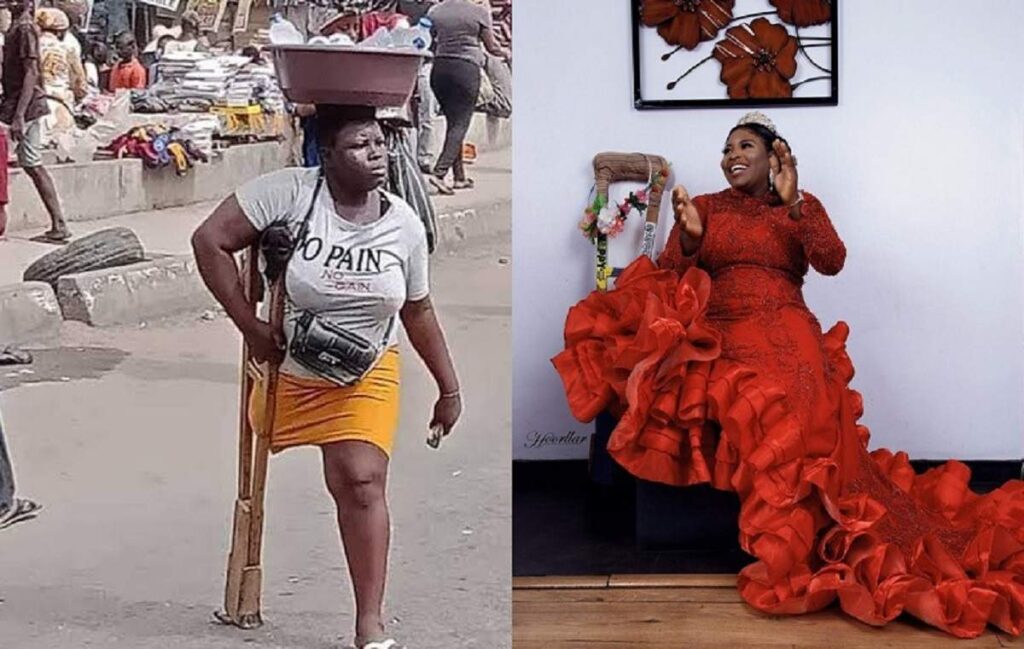 The Lagos State Government has discovered that viral amputee hawker, Mary Daniel Onu "lied" about her condition.
Following the discovery, the state government has also decided to withhold the donations made to her which came to the tune of N25 million naira.
Mary Daniel Onu initially claimed that she lost her leg from a bus accident that killed all passengers on board, including her parents, when she was a teenager.
She said during an interview that she is an orphan and a single mother living with her aged grandmother.
Following her viral story, kind-hearted Nigerians raised around N25 million in donations to her. The Lagos State government decided to step in to prevent her from being taken advantage of.
However, the state government has now discovered "inconsistencies" in Mary Daniel's story. It was discovered that her father is still alive and that she was amputated from birth, not as a result of an accident.
It was gathered that Mary Daniel had connived with some persons to stage a touching story to evoke sympathy from Nigerians.
The scam was discovered after some strange persons started calling her and threatening to reveal the truth if she didn't give them their share of the money.
Mary Daniel Onu has been handed over to the state Social Welfare for further investigation.
Commissioner of Police Hakeem Odumosu told The Nation Newspaper:
"It was discovered that contrary to her claim that her parents died during an accident that left her amputated, her father is very much alive and that she was amputated from birth. It was also discovered that her presence in Oshodi was staged. Those working with her played on the intelligence of Nigerians to get donations for her.
"It came to light when the people started threatening her. She promised some N500,000 others different amounts and was planning to return to her home state when the information leaked. Presently, the state government is preventing her from accessing the money. The government does not want a situation where it will become a trend for people to cook up stories, manipulate the people to get donations."