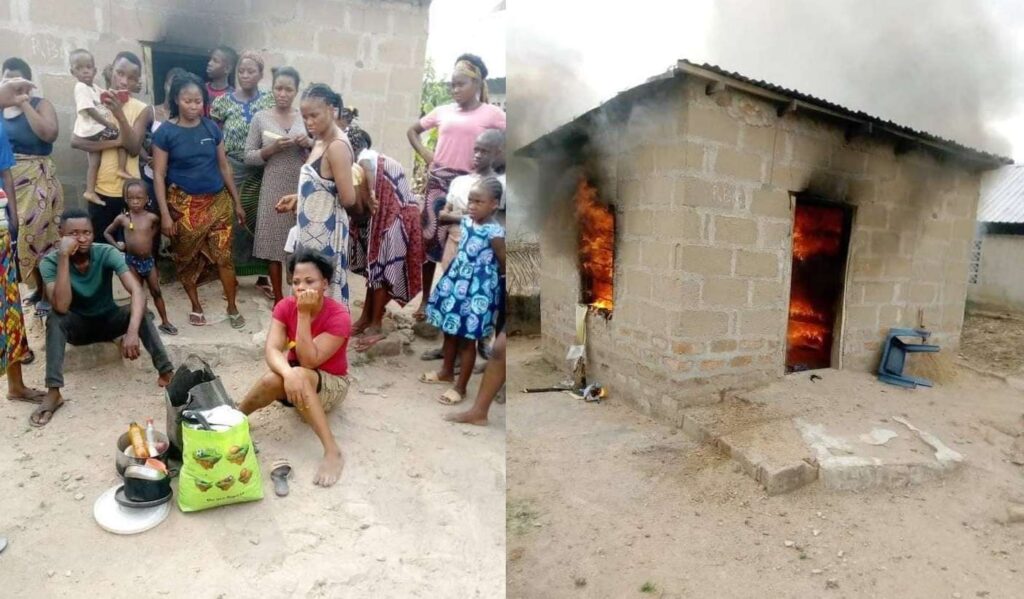 The Benue State woman who set her boyfriend's house on fire two days ago when he left for work has said she carried out the act because the boyfriend never gives her transport fare whenever she comes to visit him.
An eyewitness who was present on the day of the incident told reporters that the woman complained that her boyfriend who she is already pregnant for does not give her transport fare to go back home with.
The pregnant woman said she normally visited the man from her faraway village and would most times rely on her relatives to return back to her home after the visit.
The couple reportedly had a quarrel over the transport money issue the previous night but did not get it fully resolved. When the man left for work the next morning, the woman set his house on fire and hurried away with her things.
She was later caught after the man's neighbors called the attention of a local vigilante group, according to reports.