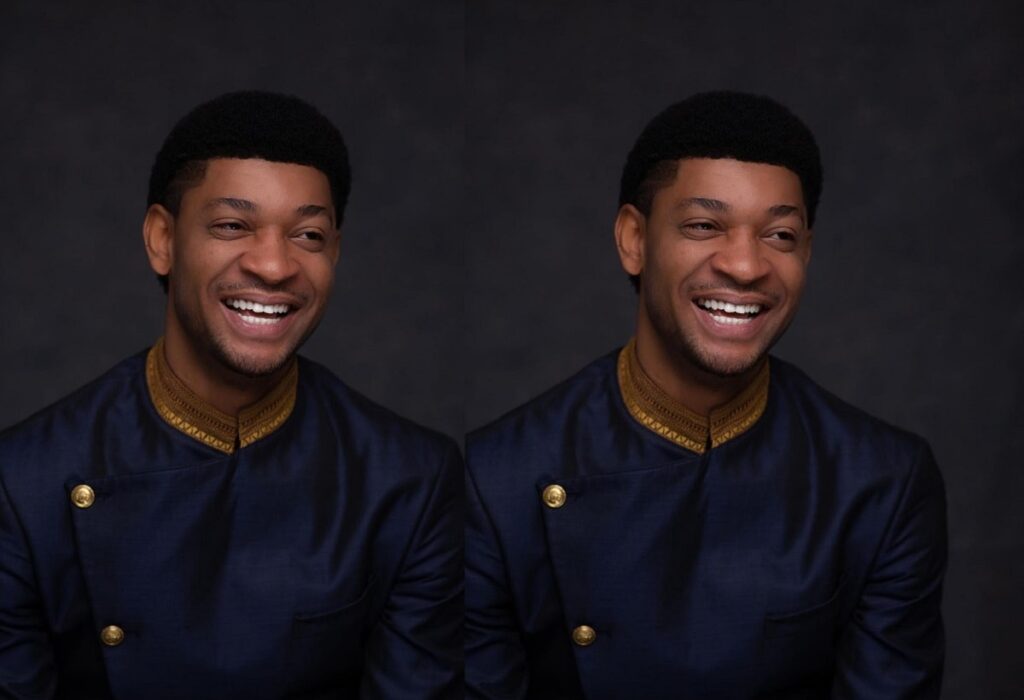 Who is Steve Crown?
Steve Crown is a popular Nigerian gospel singer, songwriter, music producer, and music director. He rose to fame both locally and internationally following the release of his hit gospel song, "You Are Great".
Several of Steve Crown's songs are popular among Christians both in Nigeria and abroad.
Full data profile of Steve Crown
| | |
| --- | --- |
| Full name | Steve Crown Uche Okolo |
| Age | 31 years old |
| Gender | Male |
| Date of Birth | September 27 1990 |
| State of origin | Benue State |
| Parents | N/A |
| Height | N/A |
| Marital status | Single |
| Tribe | Benue Igbo |
| Career | Gospel Artist, Music Director, Music Producer |
Steve Crown's childhood and education
Steve Crown's full name is Steve Crown Uche Okolo. He was born on September 27, 1990, into a staunch Orthodox family based in Abuja. The 31-year-old singer is from Benue State but he was born and bred in Abuja.
As a child, Steve Crown wanted to become a lawyer. He obtained a Diploma in Law from the Univerisity of Abuja before proceeding to Federal Polytechnic, Kaura Namoda in Zamfara State to study Office Technology and Management.
Steve Crown's career
Born into a music-oriented family, Steve Crown became interested in music at the tender age of 4. He joined Saint John's Anglican Church choir at the age of 8 and later became a part of a well-known singers club there called "Deacon Kids Band".
According to Steve, he never saw music as a career or a means of acquiring wealth as he was just using music as an instrument of impacting and as a means of sharing the gospel with the world.
He was also a drummer in his local church as a child. Growing up, he wrote and produced music as a means of reaching out to the world until fame came his path in 2015.
Steve Crown's fame and songs
Steve Crown became a force to reckon with in 2015 after he released the hit song "You Are Great". According to the singer, the song was to express how awestruck he was about the greatness and existence of God.
He made it known that he never thought the song would receive such acceptance from the public. The music video of the song was released on October 9, 2016, and it was directed by C-ri Snow.
The music video has garnered millions of views from gospel music lovers in Nigeria and the world since its release. The song also earned the singer a number of awards and nominations.
The song was well received by the public and became sort of a gospel anthem among lovers of Christian music.
Steve Crown has shared the stage with great singers like Don Moen, Frank Edwards, and others both locally and internationally since his rise to fame.
He has also released other hit songs like "You Are Yahweh", " All the Glory", "Imela" and "Ejiro", among others. His latest album "Kairos" was released in May 2021 and it recorded over a million streams on Boomplay in less than a week of its release.
Steve Crown's record label
Steve Crown has his own record label called "Lakelight" through which he propagates his songs and helps other young minds alike.
Steve Crown is the founder and president of Lakelight Entertainment. The singer has made it known that the vision and mission of the label are to create a platform to discover talents, listen to them and help them make a positive impact in society.
He also made it known that the record label is a platform used in promoting God's work. The record label started a foundation that birthed an annual global event called "Nations Will Rise and Sing Concert". The gospel concert premierred in Abuja on October 22, 2017.
Steve Crown's songs and albums
Notable songs by gospel artiste Steve Crown include:
You Are Great
Imela
Ejiro
All The Way
You Are Yahweh
We Wait On You
Healing Wings
All The Glory
Angels Now
Egbe Jesu Ga
Sunan Sa
Nations Will Rise And Sing
Faith Is Rising
Kairos
Steve Crown's awards and nominations
Best Gospel Artiste of the Year – Diaspora Entertainment Awards, USA, Maryland (2016)
Best Album of the Year – Christian Legendary Impact Makers Awards (2016)
Gospel Artiste of the Year – Gifted Magazine Awards (2016)
Best Gospel Song of the Year – Bagma Awards (2016)
African Entertainment Legendary Award
Sceptre Award
Steve Crown's relationship and girlfriend
As of the time of writing this post, Steve Crown is still very much single and has no publicly known wife, girlfriend, or fiancee.
However, the 31-year-old singer has made it known that he hopes to get engaged soon so as to save him from the massive attention he constantly gets from his female fans.
Steve Crown's marriage and wife
Steve Crown is still a bachelor, as of the date of publishing this post, and does not have a wife.
There are speculations the singer will be treading the path of marriage soon as he has made it known that he hopes to get a wife soon.
Steve Crown's children
As of the time of writing this post, there is no information about Steve Crown fathering a child before since he has no wife, girlfriend, fiancee, or baby mama.
Steve Crown's net worth
Steve Crown has an estimated net worth of about N100 million naira, as of 2021.
Steve Crown on social media
Steve Crown is active on Instagram as @Steve_Crown_official. His Twitter handle is @SteveCrownmusic.