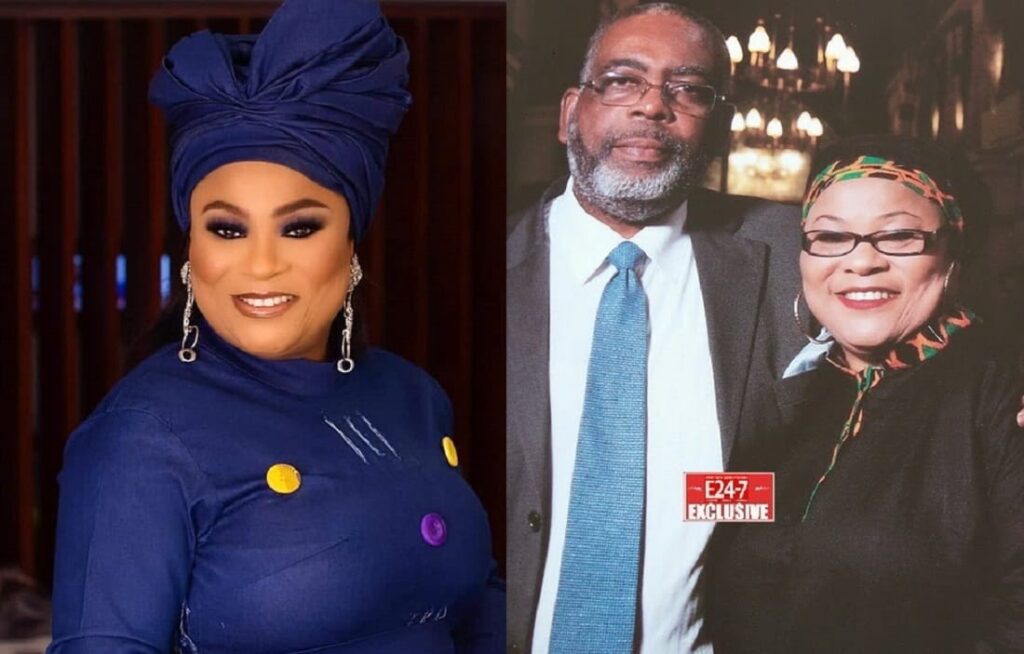 Who is Sola Sobowale?
Sola Sobowale is a veteran Nigerian actress, screenwriter, and movie director. She is popularly known as "Toyin Tomato" from the old Super Story series.
More recently, Sola Sobowale also garnered attention for her notable performance as Alhaja Eniola Salami in the blockbuster movie, "King of Boys" and its sequel.
Sola Sobowale's early life and childhood
Sola Sobowale's full name is Elizabeth Olusola Sobowale. The veteran actress was born on the 26th of December 1963, in Ondo State to the family of Joseph and Esther Olagookun. Her dad was a retired principal and her mom was a former headmistress. She is currently 58 years old, as of March 2022.
She completed both her primary and secondary education in Ondo State. She initially attended a college of education before enrolling at the University of Ibadan to study Music. Due to her drive and passion for acting, she switched to Theatre Arts and eventually earned her Bachelor's degree in the discipline.
How Sola Sobowale started her career
Sola Sobowale's career in Nollywood has spanned over three decades. She got into the movie industry with the help of her brother-in-law, Tunji Oyelana, who also helped to enrol her into the University. Tunji Oyelana was a lecturer, actor, and producer then.
Initially, Sola's parents were against her venturing into acting and wanted her to become a teacher instead, but Tunji Oyelana was able to convince them that acting is a noble profession and not for the wayward as they saw it to be.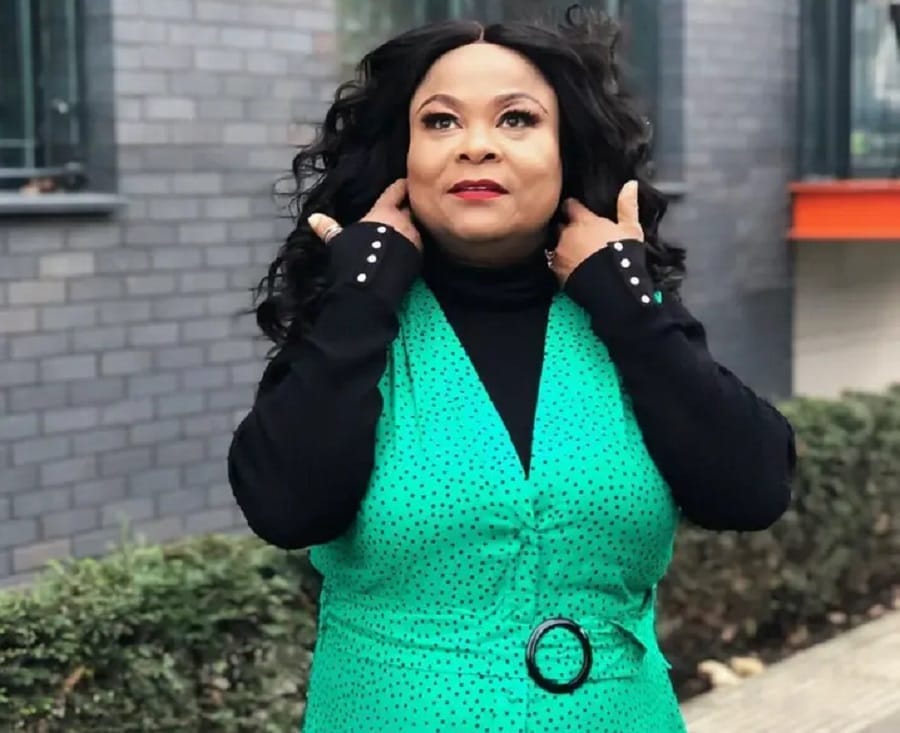 Sola Sobowale: Sura the Tailor
Tunji Oyelana helped Sola Sobowale secure a role (her first major professional acting performance) in the 80s sitcom "Sura the Tailor" where he also played the lead actor. The sitcom which aired on NTA Ibadan was very popular among Yoruba movie lovers at the time and earned Sola Sobowale her earliest recognition as a talented actress.
Following her brilliant performance in the show, she soon landed roles in other TV productions including "The Village Headmaster", "Mirror In The Sun", "Our Husband Has Gone Mad Again", and many others. Later on, she joined the popular Yoruba theatre group called "Awada Kerikeri Group" which was led by Adebayo Salami.
Sola Sobowale also played "Mrs Ijeoma" in the 1998 blockbuster movie "Diamond Ring".
Sola Sobowale: Toyin Tomato (Super Story)
Sola Sobowale's biggest break in the Nigerian movie industry came in 2001 when she starred as "Toyin Tomato" in Wale Adenuga's Super Story drama series titled "Oh Father! Oh Daughter".
Her performance in the series earned her fame and acclaim and some people still refer to her as "Toyin Tomato" up to this day.
For some years, Sola Sobowale took a break from acting to join her family in the United Kingdom. She later revealed that the cause of the break was to give her children the best education.
However, she returned to Nigeria in 2016 with full force, featuring in some of the most high-grossing Nigerian movies of that period including "The Wedding Party" and its less-loved sequel. In 2018, Sola Sobowale captured the heart of many movie lovers again with her praiseworthy performance as the forceful Alhaja Eniola Salami in "King of Boys".
Sola Sobowale's wiki profile
| | |
| --- | --- |
| Full Name | Elizabeth Olusola Sobowale |
| State of Origin | Ondo State |
| Date of Birth | December 26, 1963 |
| Age | 58 years old |
| Tribe | Yoruba |
| Marital status | Married |
| Husband | Oludotun Sobowale |
| Height | 5″7 |
| Career | Actor, Producer, Director and Screenwriter |
| Alma mater | University of Ibadan |
| Instagram | @solasobowale |
Sola Sobowale marriage and wedding
Veteran actress Sola Sobowale is happily married to Mr Oludotun Sobowale, the former corporate executive director of Eko Hospital and Healthcare in Lagos. Not much is known about her husband as he keeps a low profile and rarely makes media appearances.
Sola Sobowale: Divorce rumours
At one point in time, there were speculations that actress Sola Sobowale is no longer with her husband. The speculations grew wilder following unconfirmed reports that the actress wrote the film "Ohun Oko Somida" based on her personal life. The movie talks about a married man who got involved in an affair with his assistant. His wife finds out and tries everything in her power to stop the affair. Unfortunately, she loses both her husband and children.
Reacting to the speculations, the actress stated that there is no truth in any of that.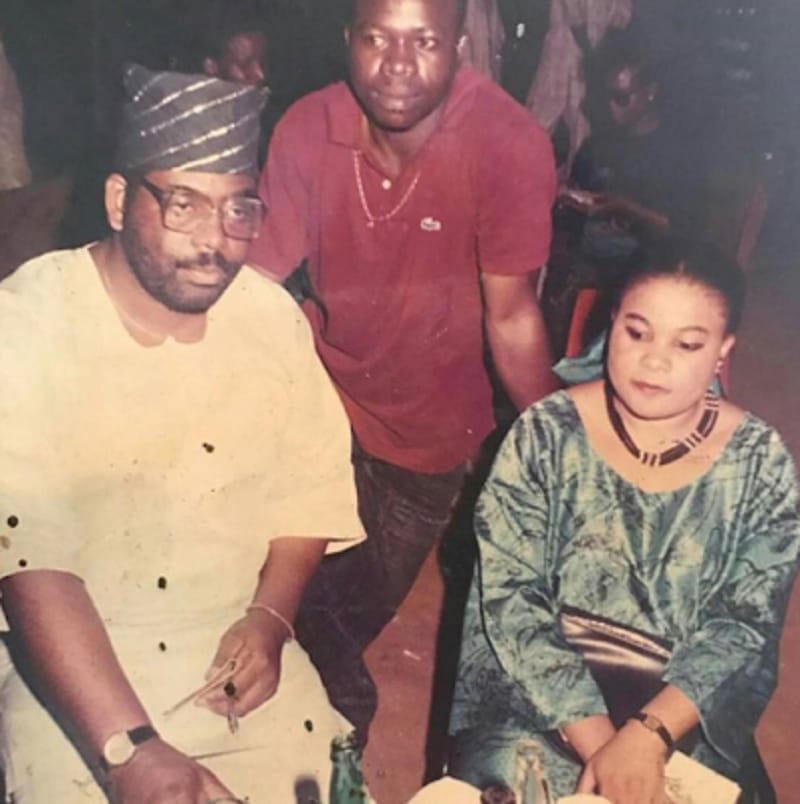 Sola Sobowale's children
Sola Sobowale is a proud mother of five children – three girls and two boys. Two of the girls are twins, according to information gathered by DNB Stories Africa.
The names of Sola Sobowale's children are:
Taiwo Sobowale (Girl)
Kehinde Sobowale (Girl)
Olamide Sobowale (Girl)
Oyeyemi Olugboyega Ajiboye (Boy)
The name of the last boy is currently unknown.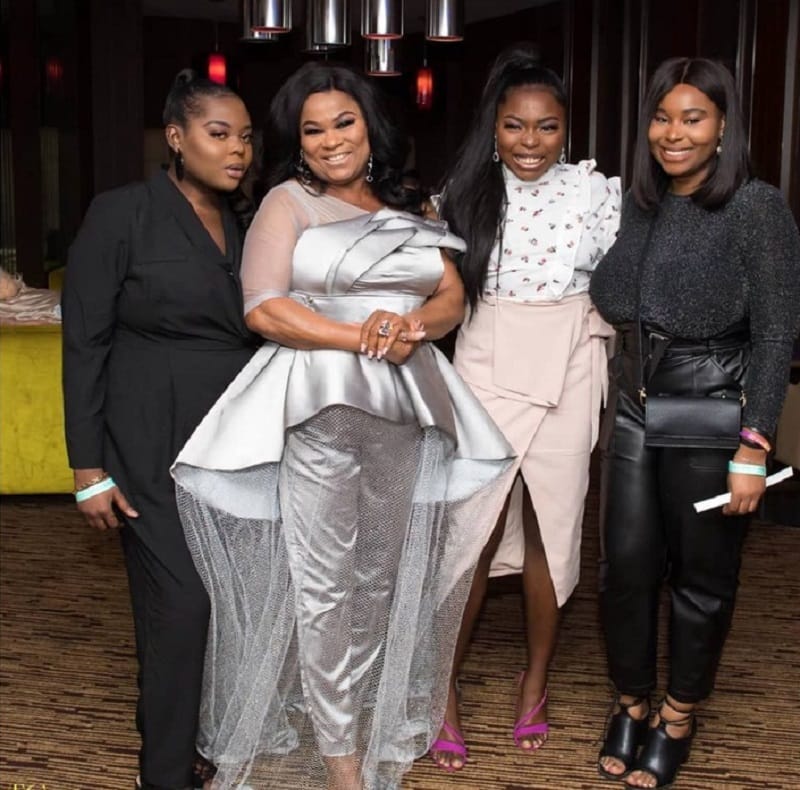 About Sola Sobowale's first son – Oyeyemi Olugboyega Ajiboye
Oyeyemi Olugboyega Ajiboye is Sola Sobowale's first son. He is fondly called Gboyega. He is an engineer by profession and has worked with Etisalat Communications in the past.
It is speculated that Oyeyemi Olugboyega Ajiboye is not the biological son of the actress's husband, Oludotun Sobowale, because he bears a different last name.
According to reports gathered by DNB Stories Africa, Gboyega is married to Fidelia Unoju, a medical laboratory scientist from Delta State. The wedding was held on November 1, 2014, at NECA Hall, Ikeja, Lagos. The wedding had many celebrities and notable personalities in attendance.
Taiwo Sobowale
Taiwo Sobowale was born as a twin on August 31, 1990. She is currently 31 years old, as of March 2022. She is a graduate of Public Relations and Advertising from the prestigious Northampton University. She refers to herself as a jack of all trades because she has worked in many sectors including fashion, music and entertainment.
As an actress, Taiwo Sobowale has starred in the series "Everyday People" and also featured in Sola Sobowale's movie "Ohun Oko Somida" in 2010. She has also acted alongside notable actors like Adebayo Salami, Fathia Balogun, and Mercy Aigbe.
Kehinde Sobowale
Kehinde Sobowale is the second of Sola Sobowale's twin girls. She was born on August 31, 1990, just like her twin sister and is currently 31 years old, as of March 2022. She is a graduate of Accounting and Finance from Northampton University.
She is an ACCA holder and currently works as the Financial Accountant of Ariadne Capital, an investment firm in London.
Olamide Sobowale
Olamide Sobowale is Sola Sobowale's third daughter. She is popularly known as Mimi Sobowale. She is a London-based YouTuber, blogger, digital creator, and make-up artist. She is also the proud owner of a clothing line. She studied Business Information System from Middlesex University and graduated in 2014.