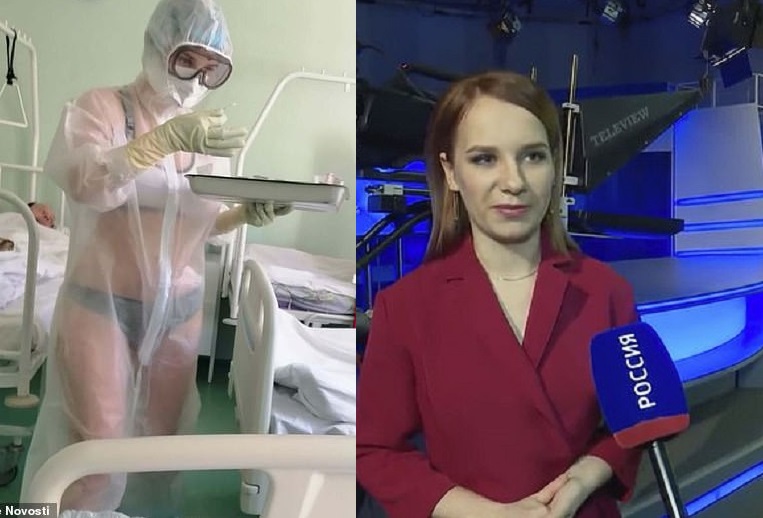 A Russian nurse named Nadia Zhukova who made headlines in May after wearing just her underwear underneath a transparent protective gown now has a new job as a TV presenter.
Nadia Zhukova who worked at Tula Regional Clinical Hospital told the hospital authority that it was "too hot" to wear normal clothing under her protective equipment.
The 23-year-old nurse was disciplined by her bosses for "noncompliance with the requirements for medical clothing" while working in a male COVID-19 ward.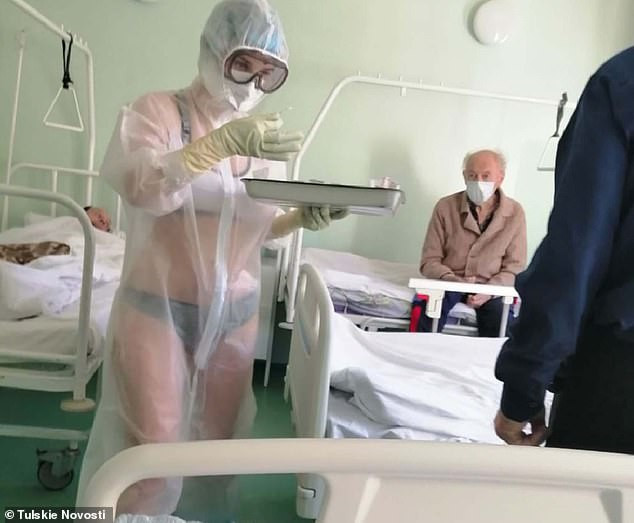 However, her punishment was condemned by many notable figures in Russia, including high-profile politician Alexey Dyumin.
The incident ultimately worked in Nadia Zhukova's favour, garnering her fame and support all over Russia. Ms Zhukova was initially offered a modelling contract with sportswear label Zasport in June, but she rejected it to focus on her medical career.
Now, Nadia Zhukova has landed another gig as a weather presenter for a TV station. According to the Daily Mail, Nadia Zhukova still has her nursing job while working as a presenter.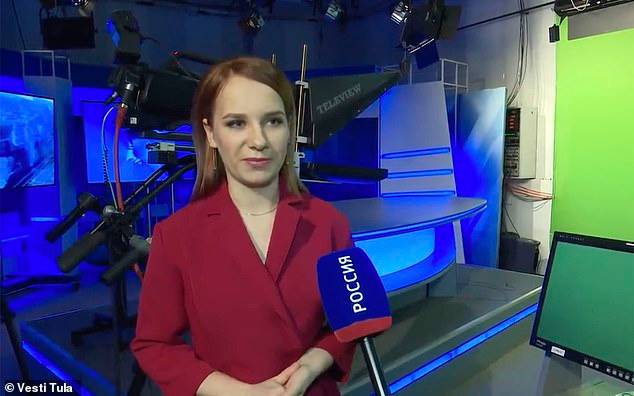 She is also planning on becoming a doctor one day.
Nadia Zhukova described her new presenter job as a "big thing" for her career and said her parents were excited to watch her in the evening news.