Famous American actor and drag queen, RuPaul, revealed on March 15, 2017, during an episode of Hollywood Today Live, that he and longtime boyfriend Georges LeBar is now married.

According to RuPaul, the wedding happened sometime earlier the year and was very secret.
Here are a few things we know about Georges LeBar, Mama Ru's other half:
1. He is tall
Honored with a spot on Time's Most Influential People of 2017 list, RuPaul attended the annual gala with Georges. Walking side by side each other it was so easy to easy how far taller than RuPaul Georges is. (RuPaul is 6′ 4″)
Writing for PopSugar, celebrity lead editor, Brittney Stephens, wrote:
"The very tall, very handsome couple held hands on the red carpet before making their way inside, where Ru mingled with models Naomi Campbell and Ashley Graham and took his seat beside fellow honorees Megyn Kelly and Leslie Jones."



RuPaul and Georges in New York City in March 2017.

2. He is not into showbiz

"He's a great guy, but he doesn't care about show business at all," RuPaul said himself on Hollywood Today Live.
3. He owns a farm
RuPaul also revealed his newly wed man owns a 6,000-acre ranch, in two states in America.
4. Georges and RuPaul have been together for 23 years!
Before finally getting married in 2017, RuPaul says he and Georges met on the dance floor at a nightclub in 1994 and have been together ever since.
5. Georges is a writer and has published two books: Six Inches Away and Pillowtalk.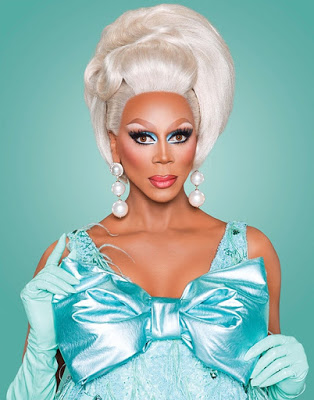 RuPaul in a drag queen costume.

And what do we not know about him?
Probably a lot — Georges doesn't seem to enjoy the spotlight.

For one, we sure don't know yet if the couple has any plans of having kids.


Our best wishes to the cute couple.