by Staff writer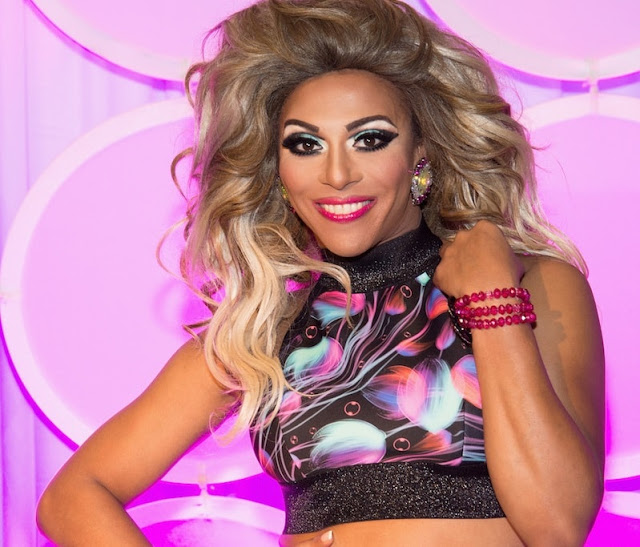 In the months since the shocking finale of RuPaul's Drag Race All Stars 3, fans of the show have been hung up on one fact: How could Shangela Laquifa Wadley, the show's front-runner after BenDeLaCreme removed herself from the competition, not have been chosen to advance to the final round of the competition?
Among those fans was Drag Race judge Michelle Visage, who recently sat down with ET Canada to talk about her reaction to the controversial decision by the queens to put Kennedy Davenport and the eventual winner Trixie Mattel through to the final lip sync.

"The biggest surprise to me and the rest of the world was Shangela not winning RuPaul's Drag Race All Stars 3," she said.
The judge said that at the end of the day, neither she nor RuPaul were privy to the final decision. In a rule change, the season's eliminated queens were brought back to choose the top two of the competition.
"That wasn't up to me, that wasn't up to RuPaul, that was up to the girls," she said.
"Ru gave the queens that were eliminated the chance to vote for the final two, who they believe deserved to be in the finals, and they chose not to put Shangela in there."

In a behind-the-scenes video shared after the finale aired, it was revealed that only one queen, Thorgy Thor (who Shangela had some beef with earlier in the season) voted for her as her second choice to advance. Shangela had the lowest score of the final four, with only one vote.

Visage said that ultimately, Shangela should have made it through to the finals but didn't because the jury voted on a personal level rather than a professional one.

"It was a mistake, but I also believe they did it because of a personal relationship instead of watching how she did in the competition," she said, while adding that Ru's ultimate decision to crown Trixie was correct: "I 100 percent agree with RuPaul on everything. We share a brain."

In a since-deleted tweet quoted by Entertainment Weekly, Trixie Mattel responded to Visage's statement on Thursday morning by saying, "I was Team Michelle on Big Brother. So we are both disappointed lol."
***
Source: Billboard.com