by Staff writer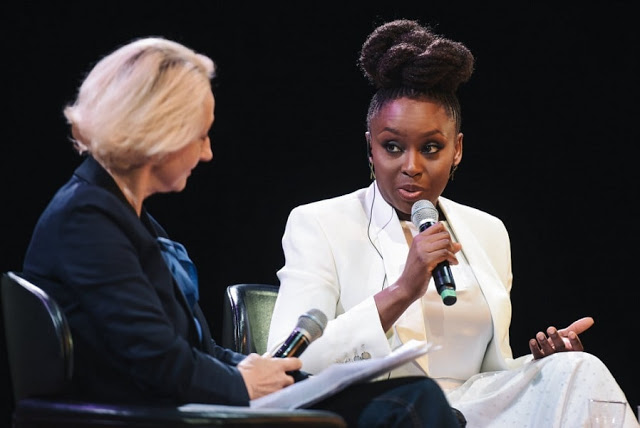 Sitting with the editor-in-chief of Le Monde Afrique, Maryline Baumard, on the final day of the Le Monde Festival in Paris, acclaimed Nigerian author Chimamanda Ngozi Adichie addressed the infamous Donald Trump 'shithole' controversy.
When asked what she felt about the US President Donald Trump and his comment about Africa, the writer said:

"There are things that are said by people and we do not care. Because we know that it comes from a sidereal vacuum."
Adichie also during the interview talked about how her identity often changes with her geographical location.
"Yes I am Nigerian, yes I am a woman, I am a feminist, yes I am black. But why do we stick a label of identity to those who are not white? I recognize myself as a person.
"I want to be what I am! Identity comes from something in constant motion: in the United States I am black; in Nigeria, I am not. When I got off the plane in Lagos, I do not think race, I think sex, I think I'm a woman."