by Staff writer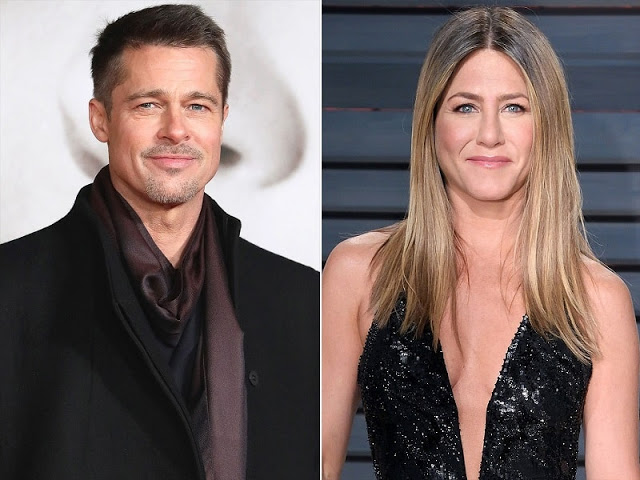 Brad Pitt was spotted trying to dodge paparazzi as he joined other stars at his ex-wife's 50th birthday party in Los Angeles on Saturday night.
The 55-year-old actor, who's been quietly dating Charlize Theron since January, kept a flat cap firmly over his head as he rushed inside Jennifer's favorite West Hollywood spot, the historic Sunset Tower.

Other stars in attendance include Katy Perry and boyfriend Orlando Bloom, talk-show host Ellen DeGeneres, Gwyneth Paltrow, Barbra Streisand, Jason Bateman and Kate Hudson.
Jennifer who showed up to her own party is a stylish all-black jumpsuit with criss-crossing string backing was once married to Pitt.
The two divorced in 2005, though they've managed to keep a cordial relationship afterwards.
The two began dating after meeting on a blind date their respective agents set up in 1998.
They quickly became the 'it' couple of the early 2000s, with their every move making headlines. Two years after they met, Aniston and Pitt married.
Their marriage ended on January 5, 2005 when the couple announced that they had 'formally' separated.
It soon emerged that he had begun a relationship with Angelina Jolie, with the actress later confirming years later that they fell in love while filming Mr And Mrs Smith in 2003, while Pitt was still married to Jennifer.