by Staff writer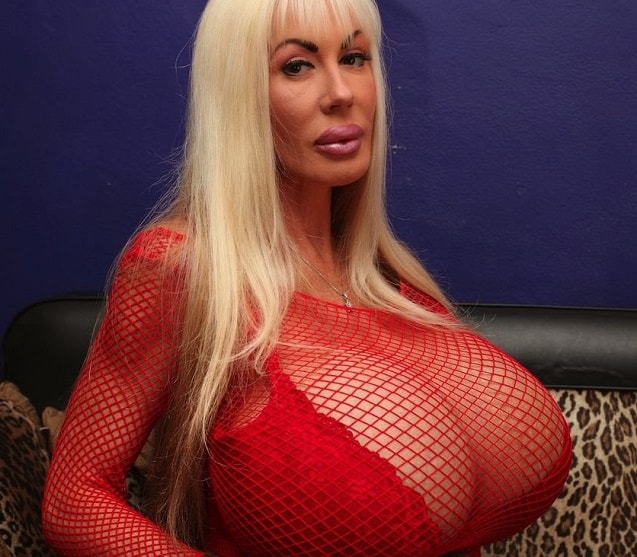 Doctors were left stunned after a porn star came to them desperate for help with her "O-cup" breast implants … which had started to leak from under her nipple.

Adult entertainer Elizabeth Starr had previously shared fears that her whopping 3kg breast implants could kill her.
But the mum-of-two, who has had over 60 cosmetic procedures, previously refused to have anything done about her "string" implants, which are now illegal.
Now the 47-year-old, from Los Angeles, has finally been forced to seek help after her huge 4-litre boobs started to leak.
String breast implants also known as polypropylene breast implants is a cosmetic design that allows the implants to absorb fluids and expand once they are implanted.
The result is continuous breast growth after surgery, which causes the implants to expand to an enormous size.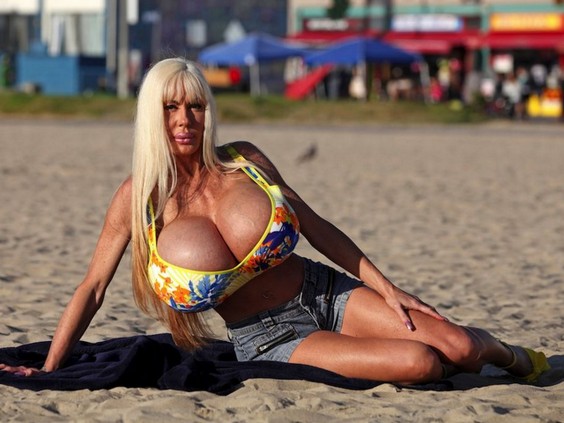 String implants like the one Elizabeth had are now illegal in most countries.

Doctors Paul Nassif and Terry Dubrow, the stars of TV show Botched, sat down with the massively busted porn star to hear all about her shocking condition.
Elizabeth's problems started when she was 25, when she was working as a swimsuit model and decided she needed bigger boobs.
She told the pair that she started out with "small" 0.5-litre implants, which are around the same size as full DD-cup boobs.
But her new boobs didn't settle well after the operation, so Elizabeth naturally decided to go even larger with polypropylene breast implants, which are also known as "string" implants.
The procedure, which is now banned, saw Elizabeth's old implants removed, and replaced with a hefty string version.
But the operation left Elizabeth with a nasty infection, which caused fluid to start leaking out from under the areola.
Having already spent over $300,000 trying to fix the consequences of the risky operation, she told the Botched docs: "By the fourth week, my breast was bright red. All of a sudden I sprung a leak.
"So I had fluid coming out of this hole in my body that was the size of a silver dollar."
She added that her doctor's only response would be to cut away a little bit of tissue each week and send her away.
But the whole time, her boobs were expanding as a result of the string implants, which are designed to grow bigger as they absorb fluids in the breast.
Fans waiting to see how Elizabeth got on will have to tune in to the new series of Botched to find out.