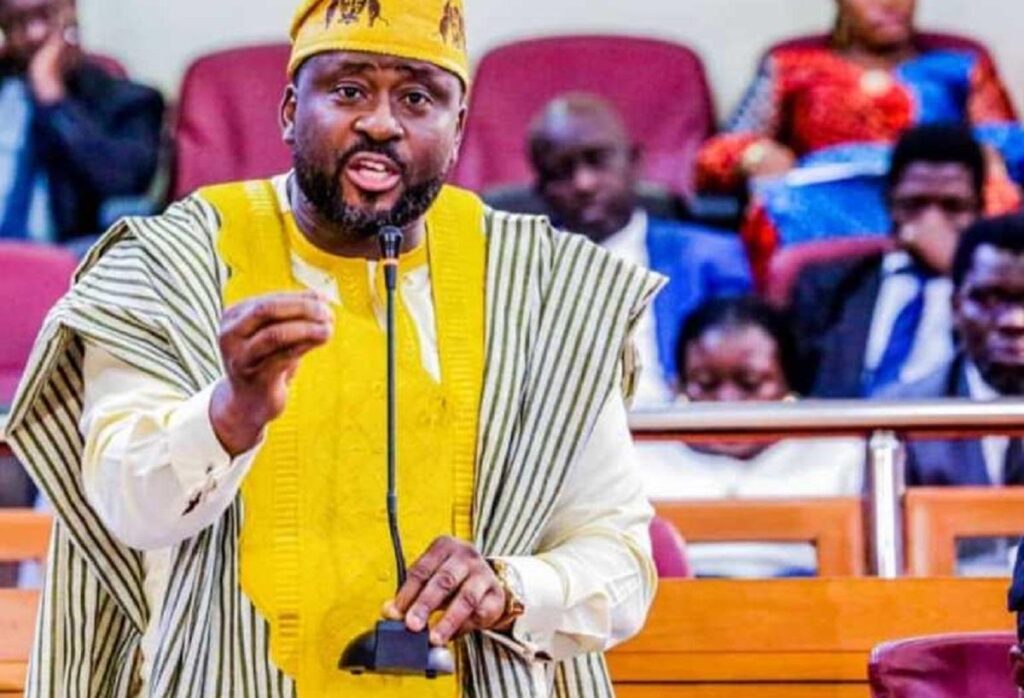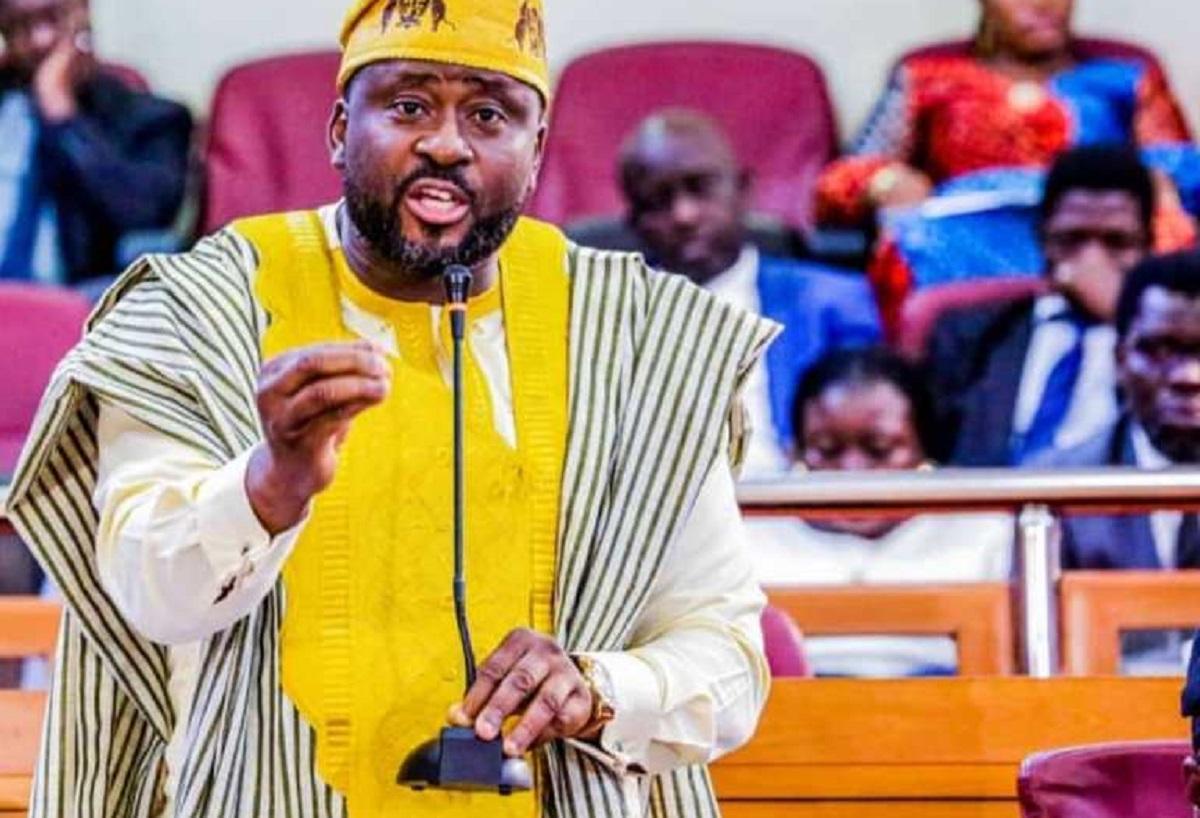 Nollywood actor cum politician Desmond Elliot ranks top in the list of most-hated Nigerians on social media right now.
The "Kiss and Tell" actor seems to have overtaken President Muhammadu Buhari to become Nigeria's latest punchbag on social media.
You only need to spend a few minutes on Nigerian Twitter to realize how much Desmond Elliot is hated by Nigerians. The 47-year-old actor is blamed for virtually any problem on the platform right now.
Mr Elliot takes the fall even for issues totally unconnected to him.
A picture of Desmond Elliot with a crying child generated some the most hilarious (and mean) reactions you would have encountered on the Twitter platform.
See the photo of Desmond Elliot with a crying child that trended recently on social media: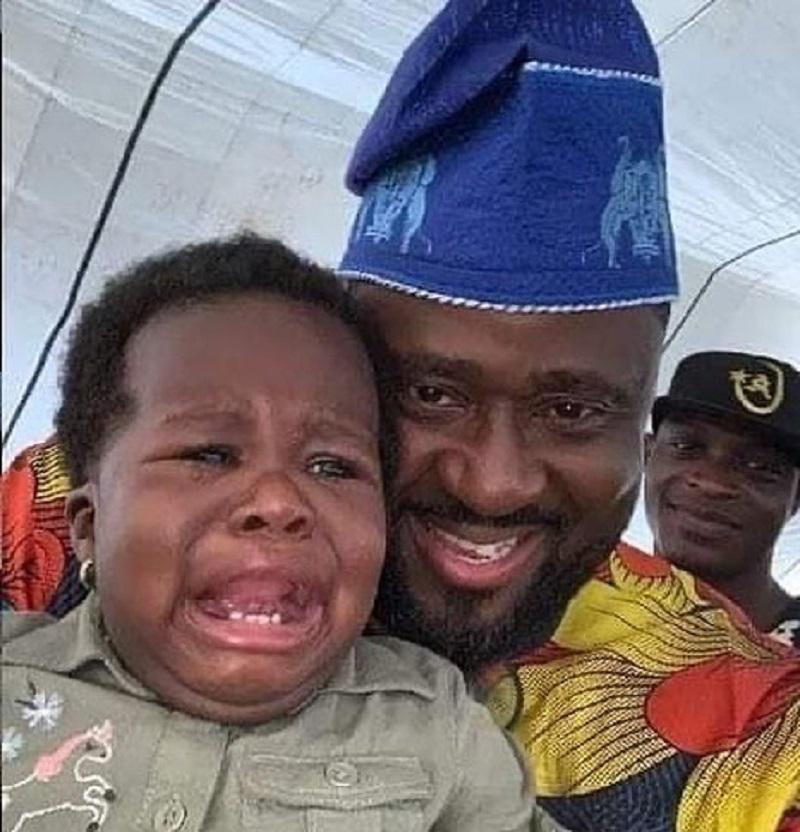 What exactly did Desmond Elliot do to offend Nigerians?
Desmond Elliot seems to have irreparably offended Nigerians with the comments he made during the #EndSARS protests where he referred to young Nigerians as "children" while pushing for a bill to regulate the use of social media.
In addition to his displeasing comments, Desmond Elliot is also infamous for his tacky constituency projects.
He has been massively criticized for the poorly constructed cheap bridge he built in his constituency in Surulere.
In 2019, Desmond Elliot commissioned a 200K public toilet in his constituency.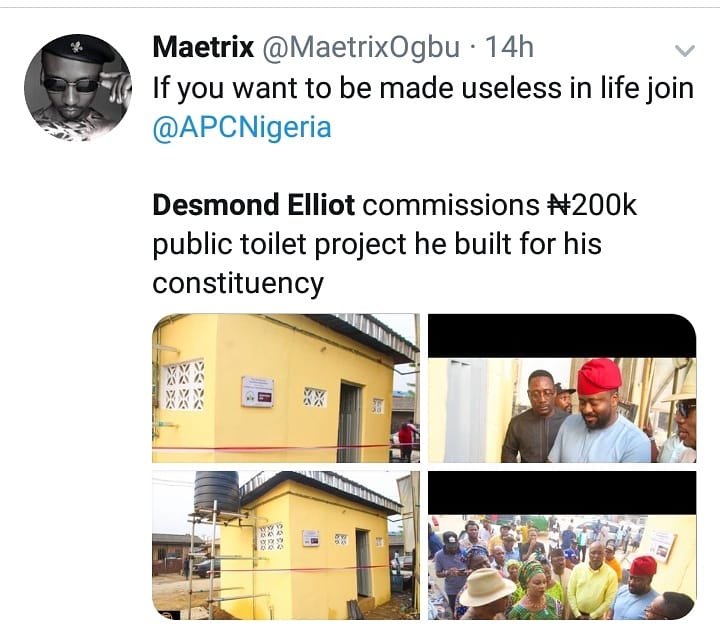 See the video where Desmond Elliot called Nigerian social media users "children":