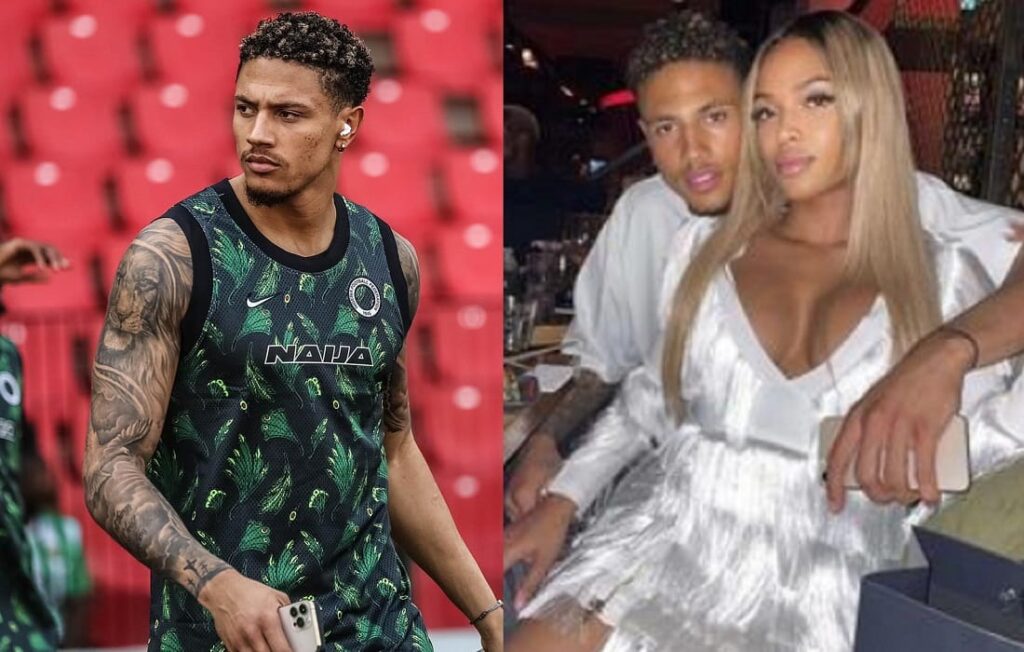 Who is Maduka Okoye?
Maduka Okoye is a Nigerian professional footballer and goalkeeper. He plays as a goalkeeper for Sparta Rotterdam on loan from Premier League Club Watford and also for the Nigerian National Football Team – Super Eagles.
Maduka Okoye's full name is Maduka Emilo Okoye. He was born on August 28, 1999, in Dusseldorf, Germany, to a Nigerian father and a German mother. The 22-year-old footballer was raised in Enugu State, Nigeria, after his birth until he turned 6.
He went back to Dusseldorf, Germany, to further his studies and came back to Nigeria after 14 years.
He started playing for the youth team of Bayer Leverkusen in 2009 and left for the youth team of Fortuna Dusseldorf in the summer of 2017. He made his professional debut in the Regionliga West for Fortuna Dusseldorf II in a game against Wuppertaler SV, replacing the injured Max Schijns on the 43rd minute of the game on October 14, 2017.
Maduka made his international debut as a substitute in a friendly match against Brazil on October 13, 2019. He joined the Premier League outfit, Watford, for a five and half year deal for an undisclosed fee on January 1, 2022. He was also shortlisted in 2021 for the African Cup of Nations by Coach Eguaoven for the 2022 tournament.
Maduka Okoye's marriage and wedding
As of the time of writing this article, Nigerian footballer Maduka Okoye is not married and does not have a wife.
Maduka Okoye's girlfriend
There have been multiple reports that Maduka Okoye is currently dating and has a girlfriend. Speculations about Maduka being in a relationship started after he shared a picture of himself and a lady on social media with the caption: "My Queen".
Maduka Okoye's supposed girlfriend is reported to be Jelicia Westhoff, a Netherlands-born model, according to some reports sighted by DNB Stories Africa.
The authenticity of these speculations has not been independently verified. The footballer is quite secretive about his personal life. Reports have it that he claims to be single in order not to steer attention away from his career.
Maduka Okoye – the ladies' "fine boy"
Maduka Okoye possesses some features and qualities many consider attractive in men. The "fine boy" footballer has been receiving a lot of attention from his female fans since his AFCON debut and discussions about his looks and attitude have made a hot topic on social media more than once.
He was even given the nickname "Ikorodu Ramsey Nouah" in one of the social media threads.
There were jokes that the goalkeeper pays more attention to his looks and the attention he receives from women instead of focusing on saving goals. Some fans have joked that this was the reason he couldn't save the goal from Tunisia at the 2022 AFCON match on Sunday, January 23, where Nigeria's Super Eagles exited the competition.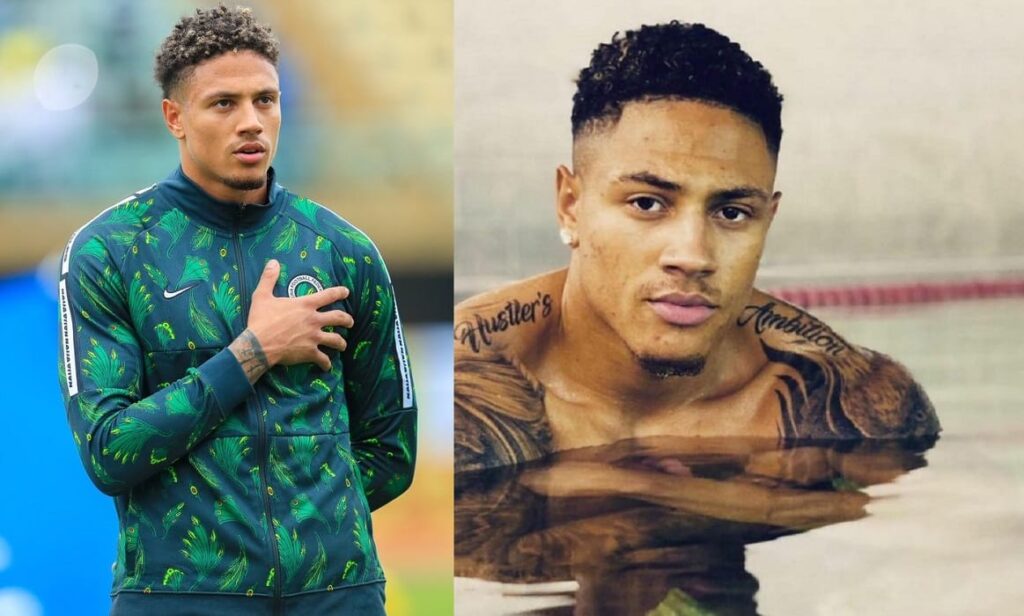 Maduka Okoye's wife
As of the time of publishing this article, Maduka Okoye is not yet married and does not have a wife. The 22-year-old footballer is reported to be dating a Netherlands-born model named Jelicia Westhoff.
Maduka Okoye's children
According to information gathered by DNB Stories Africa, Maduka Okoye currently does not have a child and is not yet a father.
Maduka Okoye baby mama
Maduka Okoye does not have a baby mama at this time. There is no evidence that the footballer has fathered a child with a woman before.
Is Maduka Okoye related to P-Square?
Maduka Okoye is often speculated to be related to the Okoye brothers of the P-Square music group because they share the same surname – "Okoye".
These speculations were further intensified after one of the P-Square twins, Paul Okoye, also known as Rudeboy, referred to him as brother on social media.
Rudeboy had posted a picture of the footballer and captioned it as: "When your kid bro is making you proud. Congrats @madukaokoye".
Paul had made this post after Maduka posted a picture to congratulate himself on the new football deal he signed with Sparta Rotterdam.
However, DNB Stories Africa has not found any evidence or proof of any kind that Maduka Okoye and the P-Square brothers are related. Their sharing the same surname appears to be totally coincidental.