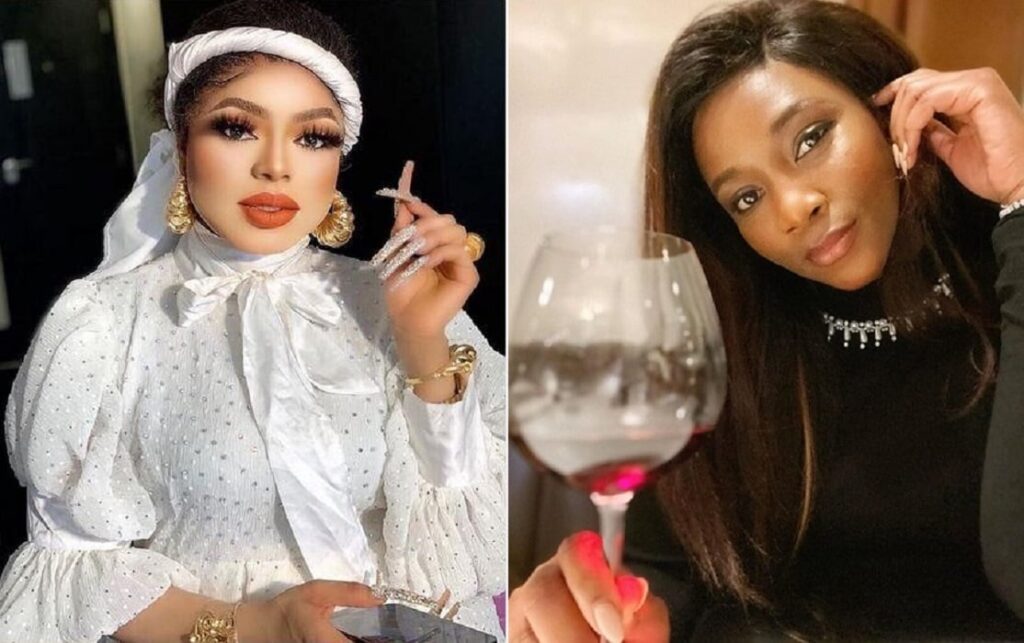 On the surface, controversial Nigerian crossdresser and occasional transgender Bobrisky and Nollywood superstar actress Genevieve Nnaji are poles apart.
They are not in the same industry and are totally different both in personality and profile. But the world is just so dynamically diverse that no matter how different we think we are from each other, there is always one thing that connects us.
So in the case of Bobrisky and Genevieve Nnaji, what's their connection? What do Bobrisky and Genevieve Nnaji have in common – a failed music career!
Both are among the small list of Nigerian celebrities that had a short-lived music career. Both Bobrisky whose real name is Okuneye Idris and Genevieve Nnaji who is possibly Africa's biggest actress have in the past tried their hands at music but found no success in it.
Story of Genevieve Nnaji's music career
Genevieve Nnaji released her debut EP "One Logologo Line" in 2004, unannounced (Beyoncé style). While the album cannot be completely described as a flop (the hit song "No More" did fairly well ) – it was not a success either.
Perhaps that was the reason Genny went back to acting and we "no more" saw another album. She was really "vexed" in that "No More" song though. She was ready to "push, strike and kill".
Story of Bobrisky's music career
Unlike Genevieve, Bobrisky did not go as far as releasing an album. In fact, her musical debut was a feature in the song "Barbie" by a new artiste called Mr Shaa.
Released in 2017, in the "Barbie" era of Bobrisky, the song, unlike the crossdresser, failed to capture the attention of Nigerians.
To be fair, the beat of the song and its subsequent music video which saw Bobrisky belting out his signature slogan "Oshey Baddest" every now and then, isn't totally bad but it was far from being called "good music" either.
Luckily for our ears, the thoughtful crossdresser advised herself and has stayed far away from a recording studio ever since. Even the original owner of the song "Mr Shaa" also went back inside.
Other Nigerian celebrities that have tried their hands at music in the past include Tonto Dikeh, Patience Ozokwor, Nkem Owoh and Omotola Jalade Ekeinde.