by Miz Tee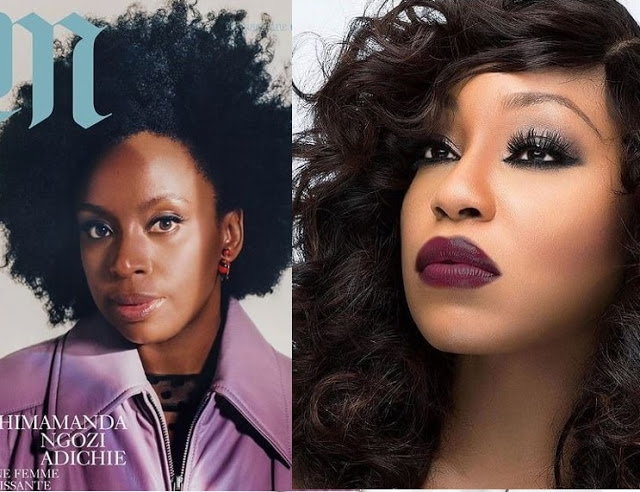 Renowned Nigerian author, Chimamanda Ngozi Adichie, just covered the July edition of French magazine, M-Lemonde.
In the issue which rightly captioned her as Une Femme Puissante (A Powerful Woman), Adichie talks about feminism, fashion and Beyoncé featuring her in a song.

While Adichie looks exceptionally gorgeous as the magazine cover, some fans didn't hesitate to suggest the author shares a striking resemblance to Rita Dominic, a popular Nigerian actress.

"Chimamanda looks so much like a dark version of Rita Dominic," someone tweeted.

What do you think?

Do you think Chimamanda and Rita really look alike?