by Staff writer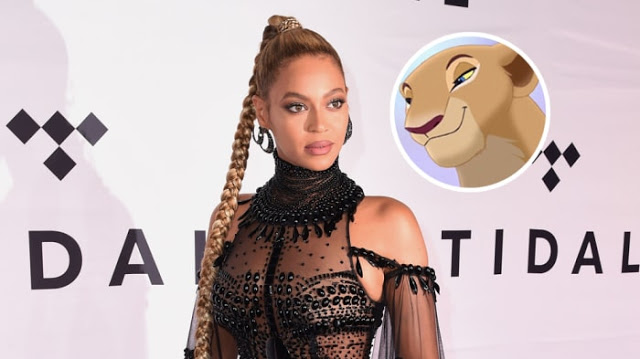 US singer Beyoncé is taking a lead role in the live-action remake of Disney's The Lion King.

She will voice the role of lioness Nala, next to lead character Simba, played by Donald Glover.
Beyoncé just confirmed her long-rumoured involvement in the project on Facebook.
Her other co-stars include Chiwetel Ejiofor as Scar and Seth Rogan as Pumba the warthog. James Earl Jones will play Mufasa, as he did in the 1994 original.
British comedian John Oliver has also been cast as Zazu, the hornbill voiced by Rowan Atkinson in the first film.
The film will be like The Jungle Book, another recent remake which also saw big names like Lupita Nyong'o voicing photo-realistic computer-generated animals.
It is scheduled for release in July 2019 and will be directed by Jon Favreau, who also led The Jungle Book reboot.
In a statement, he said: "It is a director's dream to assemble a talented team like this to bring this classic story to life."
Remember we reported how Beyoncé turned down a role in Beauty and the Beast because it wasn't big enough for her.