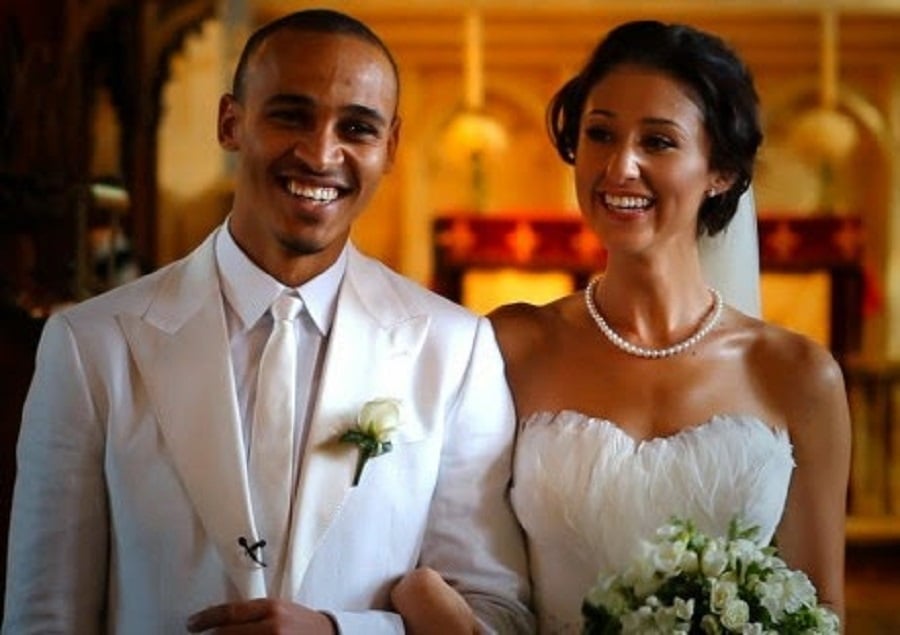 Who is Peter Odemwingie?
Peter Odemwingie is a retired Nigerian professional footballer. He played as a forward and winger in Nigeria's national team. While active in his football career, Odemwingie played across the countries of Belgium, French, Russia and England in notable clubs like Lille, Locomotive Moscow, Cardiff City, Stoke City, etc. Peter Odemwingie is regarded as one of the best strikers Nigeria has had with exquisite touches and eyes for goal.
Peter Odemwingie's full name is Peter Osaze Odemwingie. His middle name, Osaze, means "God selects for you". He was born on July 15, 1981, in Tashkent, Uzbek SSR, Soviet Union, to a Nigerian father and a Russian mother. Odemwingie is 40 years old as of June 2022. 
Peter Odemwingie was raised by his father, Peter Odemwingie Snr, and his Russian mother, Raisa. His parents met each other in Tashkent, the capital city of Uzbekistan, as medical students. They moved to Nigeria with their two kids, Alsu and Peter Odemwingie when Peter was 2 years old. Peter Odemwingie later returned to the former Soviet Union for his education. Peter Odemwingie holds Russian, Uzbekistan and Nigerian nationalities.
About Peter Odemwingie's Career
Peter Odemwingie began his professional career with Bendel Insurance in the Nigeria Premier League. His outstanding performance in the club for three full seasons earned him a transfer to the Belgian club, La Louviere, where he helped the club win the Belgian Cup in his first season. He moved from there to the French League, Lille. In Lille, Odemwingie made himself even more valuable and indispensable by topping as the highest goal scorer in the championship.
He later transferred to Locomotive Moscow where he won several titles for the club before he moved to try his legs in the English league. While in England, he played for West Bromwich Albion, Cardiff City, Bristol City, Stoke City and Rotherham United. Odemwingie ended his professional career in the Indonesian club, Madura United.
Peter Odemwingie's Marriage and Wedding
As of the time of publishing this article (June 2022), Peter Odemwingie is married to his heartthrob, Sarah Fallon. They started dating in 2010 and tied the knot in 2012 at a church in Northampton, England.
Osaze Odemwingie described his marriage to Fallon as the best contract he ever signed.
In his words:
"Thank you all for the congratulatory msgs. It was the most beautiful day of my life! A contract I signed with the biggest joy ever!"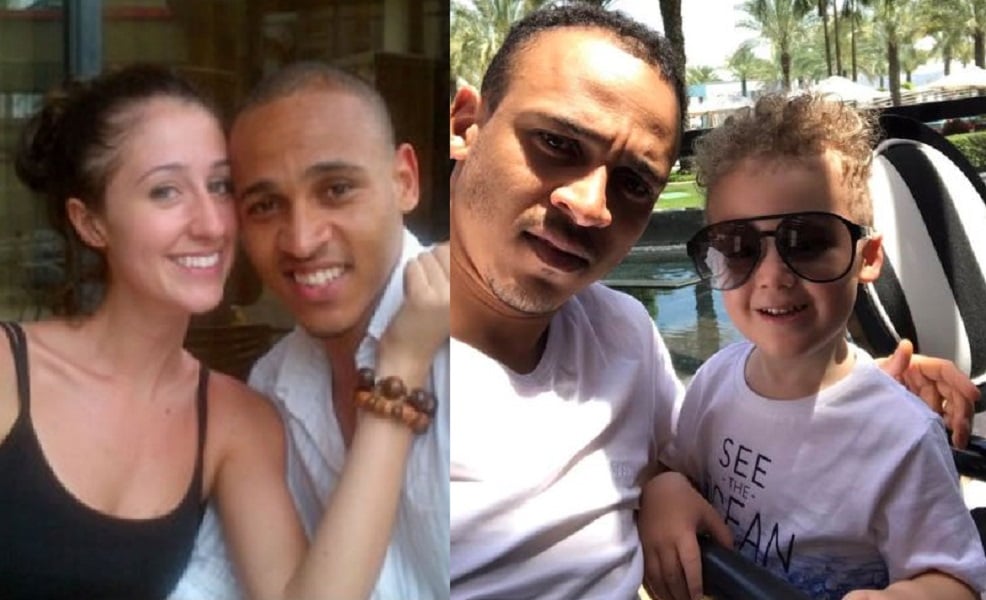 About Peter Odemwingie's Wife – Sarah Fallon
Sarah Fallon is Peter Odemwingie's legally wedded wife. They met in 2010 and dated for two years before walking down the aisle in 2012. Not much is known about Sarah Fallon apart from the fact that she's an English girl. She hails from Alvechurch in Worcestershire, a county in the West Midlands of England. Fallon was born in 1990 and she is currently 32 years old.
Peter Odemwingie's Children
As of the time of publishing this article ( June 2022), Peter Odemwingie and his wife, Sarah Fallon have three children together (two boys and a girl). They were all born in Britain and also enjoys multi-citizendhip just like their father.
Names of Peter Odemwingie's children:
Noah Odemwingie (Born January 20, 2013 – currently 9 years old)
Theo Odemwingie (Born May 15, 2014 – currently 8 years old)
Sophia Odemwingie (Born October 3, 2016 – currently 5 years old)
Odemwingie said he has promised to encourage his children to play for Nigeria.
He said:
"I will encourage them. Even though they have different roots; British, Russia, Nigeria, but I am encouraging them and preparing their minds towards representing Nigeria"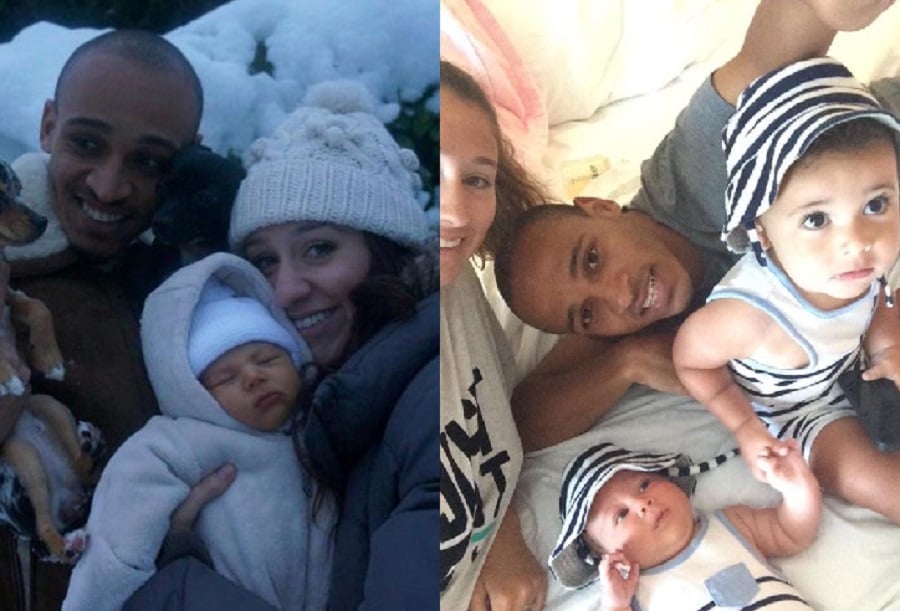 Peter Odemwingie's Net Worth
According to reports gathered by DNB Stories Africa, Peter Odemwingie is one of the richest footballers in Nigeria with an estimated net worth of over $2 million. Odemwingie earned most of his income from his professional career as a football player and also from brand endorsements. He is currently training to become a golf coach after joining the PGA Training Programme. He is now a licensed PGA golf assistant.
Peter Odemwingie's drama with Kanu Nwankwo's wife
In December 2020, Peter Odemwingie stirred a mild controversy after he called out Amarachi Kanu, the wife of fellow football star Kanu Nwankwo and alleging that she was "chasing" him. Odemwingie claimed that Amara Kanu was sliding to his DM and making advances on him and then warned her to stay off.
His post read:
"How can a wife of a legend like @kingkanu4 be chasing me for a chat relentlessly (check your DM, check your DM ) na by force? @amarakanu. Your husband has my number and it's not in our culture to msg another man without asking your husband. Moreover you are wearing an arsenal kit and he can ask them for advice about knee surgery because he also suffered from similar issues. Your son can't have a cross on his neck and make those hand signs. That's fake Christianity if you didn't know ok. Our people sell their own to conform to African American. @amarakanu, why why why Amara? (Delailah). We love our strong man Papilo. Wash your hands well oh. And most importantly your hearts as I am preaching to many now. Nigeria? is more precious to God than America?"
Peter Odemwingie later apologized for the outburst, stating that he was misunderstood.