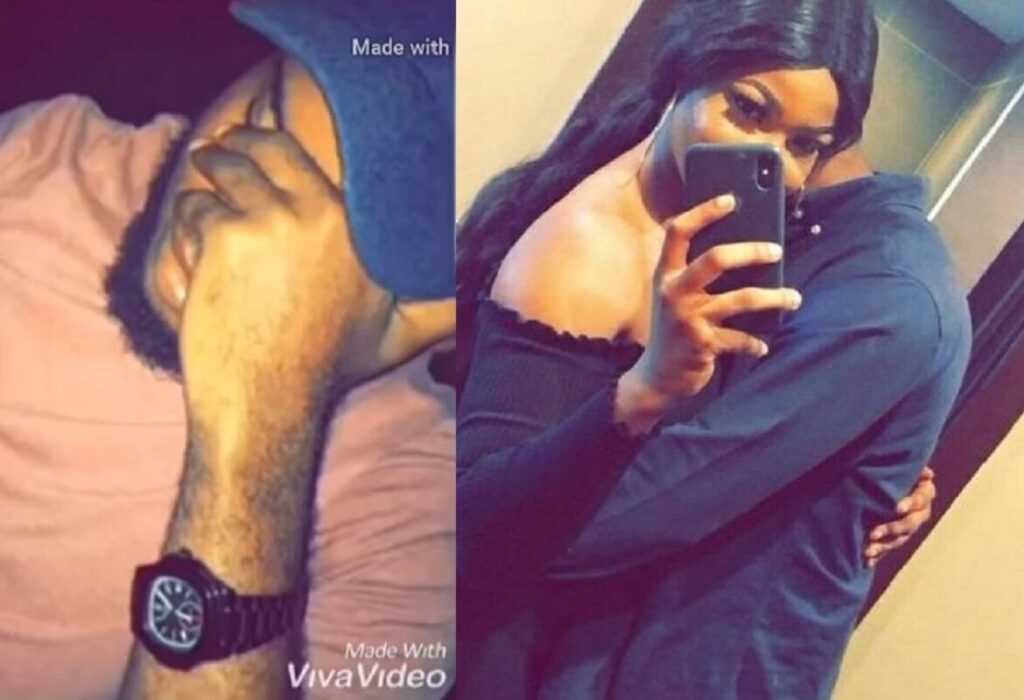 Ex-BBNaija housemate Natacha Akide aka Tacha is known for her interesting feistiness but the much of 2019, at the peak of her BBNaija fame, Tacha kept the identity of her boyfriend private.
Speculations about the identity of Tacha's boyfriend first started spreading after she wished him a happy birthday while on the show, describing him as "my twiny".
During her first Instagram Live session, days after her disqualification from the show, the face of a man showed in the background prompting her followers to believe that must be her boyfriend. Tacha had turned her phone's camera away the moment she realized her boo's face was showing. She would also cover his face in photos they appeared together before posting them online.
All that seemed to have changed now after Tacha openly made a video sharing how she met her boyfriend, King Ladi.
Who is Tacha's boyfriend, King Ladi?
King Ladi is the boyfriend of BBNaija ex-housemate and reality TV star Tacha. Tacha revealed in an online video some months ago that she and King Ladi met on social media. Tacha said it was at a time she was still trying to get used to Instagram. Tacha said that her boyfriend got her number from her Instagram page and they began talking afterwards. She would later realize that he had also been messaging her on Facebook where she used to more active without her paying him any notice then.
The 25-year-old reality TV star and businesswoman said: "We had to go on Facebook for something and I found out…oh…this guy has been texting me for three years."
King Ladi on Instagram
Unlike his girlfriend, King Ladi shies away from public attention. Most of his social media photos had his face partly covered or not showing at all. King Ladi's Instagram account @kingladiofficial which had over 35K followers was initially set to private but appears to be deactivated now.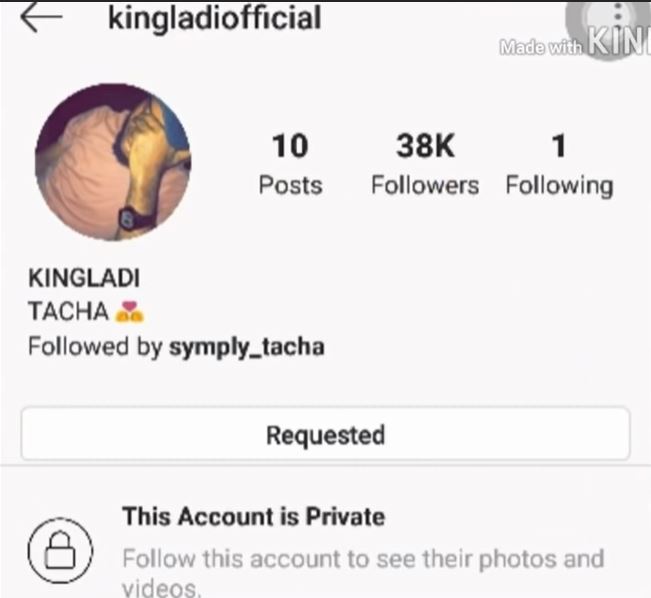 King Ladi often supported Tacha through his social media posts while she was still in Big Brother's house.
During one of the BBNaija live shows when the show's host Ebuka asked Tacha some questions that put her on the spot, King Ladi criticized Ebuka's actions, writing on social media:
"I don't get why the confidence of Tacha is a grown man's problem. I understand when regular people talk trash about her and trying to bring her down but when it's coming from somebody like @ebuka it's just really sad but no wahala."