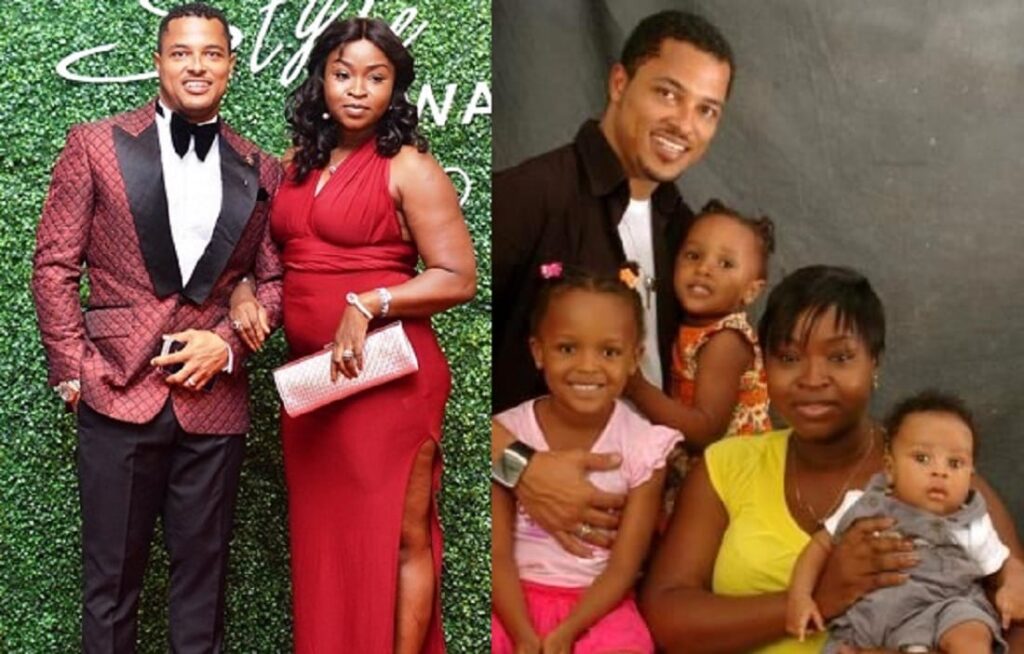 Who is Van Vicker?
Van Vicker is a popular Ghanaian actor, movie producer, and businessman.
As one of Ghana's biggest actors, Van Vicker has featured in over 300 movies and at a time dominated both the Ghana movie industry (Ghallywood) and Nigeria's Nollywood.
Van Vicker's full name is Joseph Van Vicker. He was born on August 1, 1977, and is currently 44 years old. Van Vicker is of mixed descent – his father is Dutch while his mother is a Liberian-Ghanaian. Vicker lost his father at the young age of 6 and he was raised by his mother whom he considers as his hero.
Van Vicker is a graduate of Mfantsipim School in Cape Coast Ghana just like his Ghallywood colleague, Majid Michel. He started his career as a radio presenter working with Groove 106.3FM. He then proceeded to Vibe 91.9FM before moving to TV3 Ghana and Metro TV.
He launched his acting career by starring in the TV series 'Suncity'. He made his movie debut in 2004 with the movie 'Divine Love', starring as a supporting character alongside Ghanaian movie stars like Majid Michel, John Dumelo, and Jackie Appiah. He featured in his first Nollywood movie in 2007.
As a businessman, Van Vicker is the CEO of the Sky+Orange Production Filmhouse which he launched in 2008. He is also the founder of the 'Van Vicker Foundation'.
Van Vicker's marriage and wedding
Van Vicker is happily married to the love of his youth, Adjoa Vicker. The couple met during their secondary school days and has started their relationship as friends before becoming lovers.
Van Vicker and his wife, Adjoa Vicker, have been married for 18 years, as of 2021. They dated for around ten years before getting married. The sweet couple tied the nuptial knot on October 16, 2003, and their union is blessed with three children – two girls, and a boy.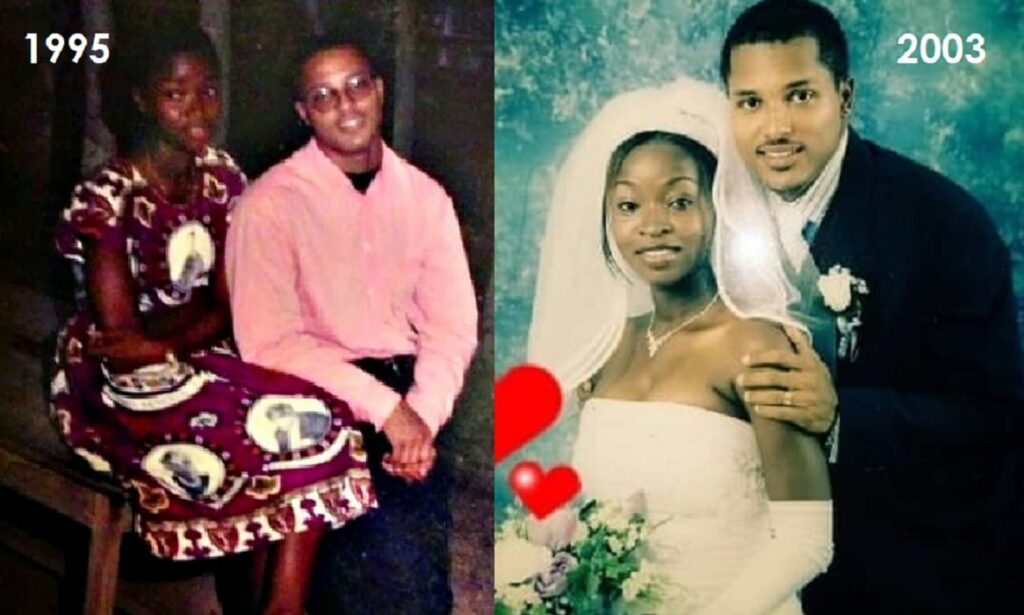 The actor took to the media on 2021 Valentine's Day (February 14) to celebrate 27 years of friendship, 10 years of courtship, 17 years of parentship, and 18 years of marriage with his wife.
Van Vicker is one of those actors that has managed to maintain a peaceful and successful marriage with hardly any scandal or controversy.
According to the actor, his wife is a very supportive and understanding partner who handles the ups and downs of their relationship with maturity. He made it known that he has been married to her even before he gained stardom and she fully understands the demands of his job.
However, despite maintaining a peaceful marriage, Van Vicker has found himself in the middle of some relationship rumours and speculations, probably due to the "lover boy" roles he often portrays in movies.
About Van Vicker's wife, Adjoa Vicker
Adjoa Vicker is the legally married wife of Ghanaian actor Van Vicker and the mother of his three lovely children.
Adjoa is said to be of the same age as her husband. Her date of birth is recorded as January 24, 1977, based on information gathered by DNB Stories Africa.
Adjoa Vicker is well educated, having both a BA and two Master's degrees plus other profesional certifications to her name. She graduated with a BA in Social Sciences from the prestigious Kwame Nkrumah University of Science and Technology (KNUST), Kumasi, Ghana, in 2000.
In 2002, she attended the Legon Centre for International Affairs and Diplomacy, graduating with an M.A in International Affars the following year (2003). In 2016, she obtained another Master's degree in Development Studies from the London South Bank University.
Prior to that, she already bagged a professional certficate in human resources from the Ghanaian Institute of Human Resource Management Practitioners (IHRMP) in
Adjoa Vicker currently works as a director at the Human Resources Management and Development (HRMD) arm of Ghana Education Service (GES).
Further information about her background and personal life are not available in the media at this time. Despite her individual achievements and unlike most wives of celebrities, Van Vicker's wife, Adjoa Vicker, likes to maintain a low profile devoid of any media attention.
She is perceived to be a good and supportive wife based on her husband's testimony of her.
Van Vicker's children
Van Vicker and his wife have three lovely children together – two girls and a boy. Their names are J'dyl Vicker, J-ian Vicker, and VJ Vicker respectively.
J'dyl is the eldest of the children and she was born on February 27, 2004, making her 17 years of age at the moment. J-ian is the second child and she is currently 15 years of age. Her date of birth is recorded as May 26, 2006.
VJ Vicker is Van Vicker's last and youngest child. He was born on November 21, 2008, and he is currently 13 years old.
List of Van Vicker's children
J'dyl Vicker (girl)
J-ian Vicker (girl)
VJ Vicker (boy)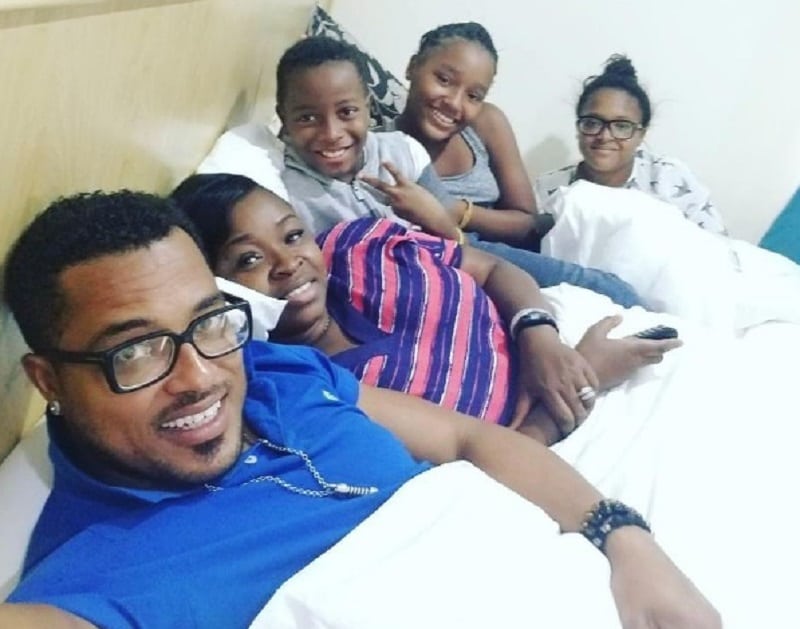 Van Vicker's rumoured relationships
Despite his successful marriage, Van Vicker had been at the centre of rumoured relationships on three different occasions, though none of the allegations were proven to be true.
Van Vicker and Nadia Buari relationship
Van Vicker was alleged to be romantically involved with Ghallywood actress Nadia Buari, probably because they are often paired in romantic scenes in movies. The two colleagues also maintain a close friendship off-screen.
Van Vicker and Jackie Appiah relationship
Van Vicker was also wrongly rumoured to be romantically involved with fellow Ghanian actor Jackie Appiah, for the same reason as Nadia. In some of the reports, it was even falsely speculated that Van Vicker and Jackie Appiah are married and have a son together.
Van Vicker and Chika Ike relationship
Van Vicker was also accused of having a romantic relationship with popular Nigerian actress, Chika Ike. Some of the rumours stated that he was the reason Chika Ike left her husband just so she could be with him. These rumours later turned out to be false and without any merit.
Van Vicker's rumoured relationship with Clarice Ford-Kulah
Of all his rumoured relationships, Van Vicker's alleged affair with his manager Clarice Ford-Kulah in 2016 gathered the most audience. The news was quite sensational and caused a great uproar in the media at that time, probably because the allegation was laid by Clarice's husband, Bartum Kulah.
In 2016, Clarice's husband, Bartum Kulah, accused Van Vicker of having an affair with his wife, Clarice Ford-Kulah, who worked as Vicker's manager.
According to Bartum, he had caught his wife and Van in the act on two different occasions. He made it known that the official relationship between both parties was just a disguise to perpetuate their ungodly act of adultery. He explained that they travel to different countries for their romantic escapades and maintained that he has proof to back up his claim.
In response to her husband's claim, Clarice made it known that Bartum has insecurity issues because of an accident he had and he has been harassing all her male friends and accusing them of having an affair with her. She also revealed that the public should ignore his allegation as he had no evidence as he so claimed.
Van Vicker on his part debunked the allegation during an interview with HitzFM, referring to Bartum's claim as 'nonsense'. He also made it known that Clarice is a business partner and a family friend. The actor made it clear that he would never cheat on his wife as she is the only woman that appeals to him.
Based on reports gathered by DNB Stories Africa, Bartum later retracted his claims apologizing to both Van Vicker and his wife Clarice, in a Facebook post. He made it known that he only misunderstood the relationship between his wife and the actor, coupled with the fact that he was getting jealous.
He confessed that his allegations were fictional and he has no evidence as he once claimed.