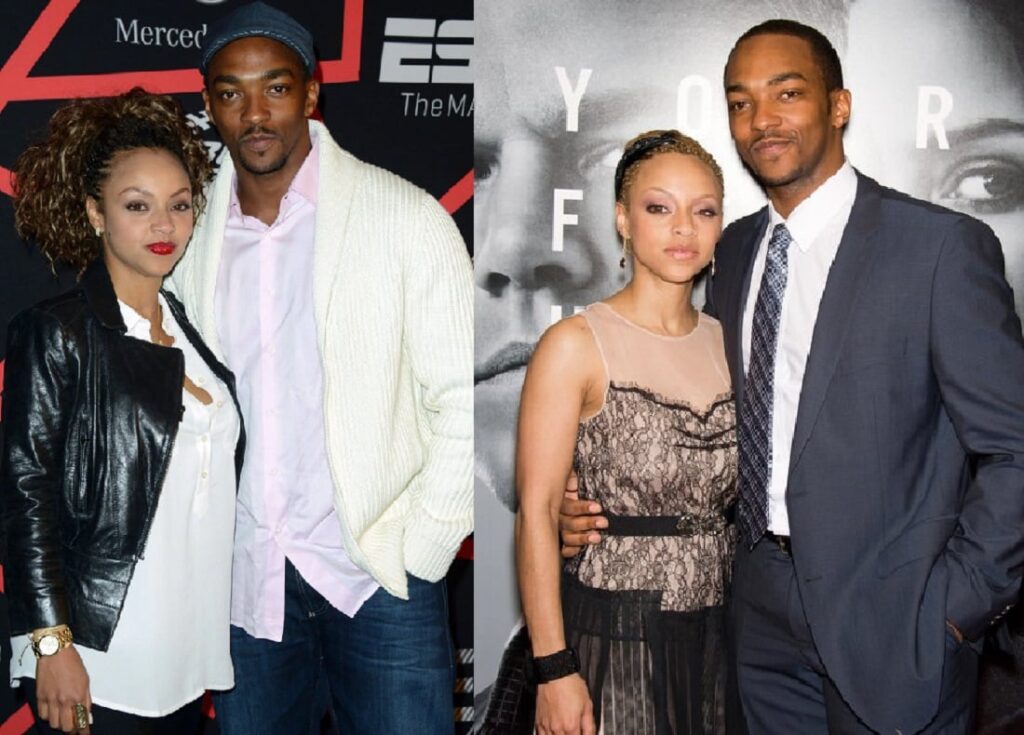 Who is Anthony Mackie?
Anthony Mackie is an American actor and entrepreneur. He is mostly known for playing "Falcon" in Marvel superhero films. Mackie has also had major roles in several other movies and shows including "Shelter" and "Outside The Wire".
Anthony Mackie's full name is Anthony Dwane Mackie. He was born on September 23, 1978, in New Orleans, Louisiana as one of the 6 children of Willie Mackie Sr. (father). Anthony Mackie is 43 years old as of May 2022. His father is a carpenter and the CEO of Mackie Roofing. His other siblings are Calvin, Linda, Willie Jr., and Maryane. One of his brothers is reportedly an ex-associate professor of engineering at Tulane University but he currently works at the Louisiana Recovery Authority, USA.
The actor lost his mother as a child and he was raised alongside his siblings by his father and stepmother. Unfortunately, he lost both his father and stepmother in the 2005 Hurricane Katrina disaster in New Orleans. The hurricane destroyed New Orleans and killed around two thousand people.
According to reports, Mackie initially planned to be an engineer before ending up as an actor. He debuted as an actor in 2002 starring alongside American rapper Eminem in the semi-biographical music drama "8 Mile".
Anthony Mackie reportedly opened a bar called"NoBar" in Bed-Stuy, Brooklyn in the Summer of 2011 and had the intention of opening another one in Williamsburg, Brooklyn in 2013 but he closed it all in 2015.
Anthony Mackie's marriage and wedding
Anthony Mackie is currently unmarried since he ended his marriage of 4 years in 2018. The actor was previously married to Sheletta Chapital and their union was blessed with four children before they divorced in 2018.
The ex-lovers were reportedly childhood friends who dated on and off and they already had two children together before they got married on December 17, 2014, at Hard Rock Hotel and Casino in Punta Cana, Dominican Republic. The wedding was said to be a secret ceremony with only close friends and relatives in attendance.
The actor informed his fans and the public about his marriage on his social media page 6 months after the wedding in June 2015. He also announced the birth of his third child in the autumn of the same year to the excitement of his fans.
However, Mackie and Sheletta Chapital ended things mutually four years after their marriage in 2018 without any major controversy or scandal. Despite being a popular actor, Mackie likes to keep his personal life off the media.
About Anthony Mackie's ex-wife – Sheletta Chapital
Sheletta Chapital is the ex-wife of American actor Anthony Mackie and the mother of his four children. She came into the limelight after getting married to the actor. She reportedly works as a Business Development Director at Favor International.
According to reports gathered by DNB Stories Africa, Chapital was born in 1978 in New Orleans to her mother Sheila Chapital. She has a sister named Sheily Autman, according to reports.
She attended Warren Easton Sr. High School where she first met Anthony Mackie. She later attended McCain Magnet Secondary School before proceeding to Tulane University. Sheletta Chapital is one of those celebrity partners who shies away from the media. Her Instagram page is private and people only got to know about her union with the actor after she added "Mackie" to her name.
Sheila Chapital's Instagram handle is @mackiemomma.
How Anthony Mackie met his ex-wife
Anthony Mackie made it known that he met his ex-wife, Sheletta Chapital for the first time at Warren Easton Sr. High School. According to the actor, he was 7 years old when he met his ex-wife and he was fascinated by her appearance. He made it known that he met her on his first day at the school, describing her as a girl with little ratty pigtails and skinny legs.
He revealed that they became friends, and dated on and off after second grade but lost contact for about 20 years before fate brought them together again at a concert in 2009. The ex-lovers kicked off their relationship once again and decided to take things further after dating for 5 years. They walked down the aisle in 2014 only to end things mutually after four years in 2018.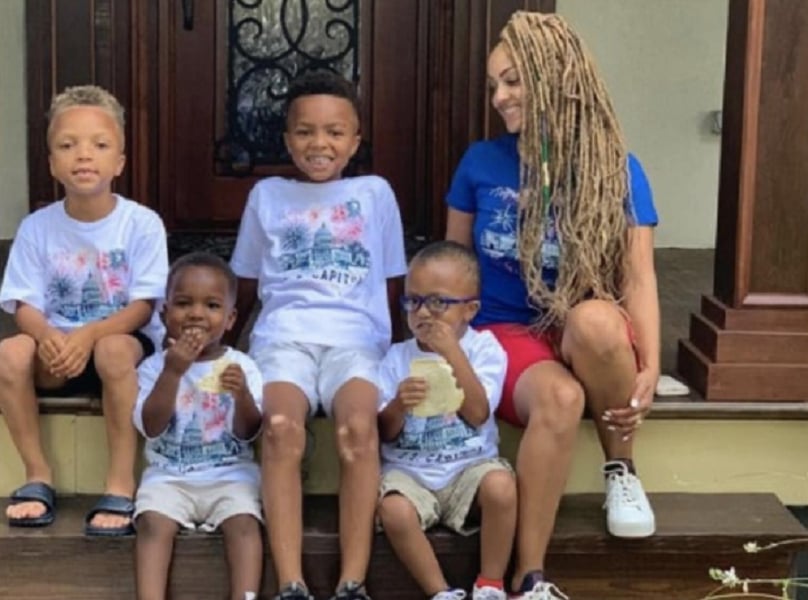 Anthony Mackie's children
Anthony is the proud father of four children and they are all boys. The name of the children and their date of birth is unknown as Mackie is quite protective of his family. It is only known that he had the first two before he and Sheletta Chapital made their union official and he had the third child a year after his wedding in 2015.
The actor always talked about his children and the bond they share as a family during interviews, but with their names withheld. He revealed that his first son is quite emotional like him, while his second son loves cooking. According to him, his children are not fazed about him being a superhero and they rarely acknowledge his movies as they prefer playing board and video games.