Written by Eniola Baruwa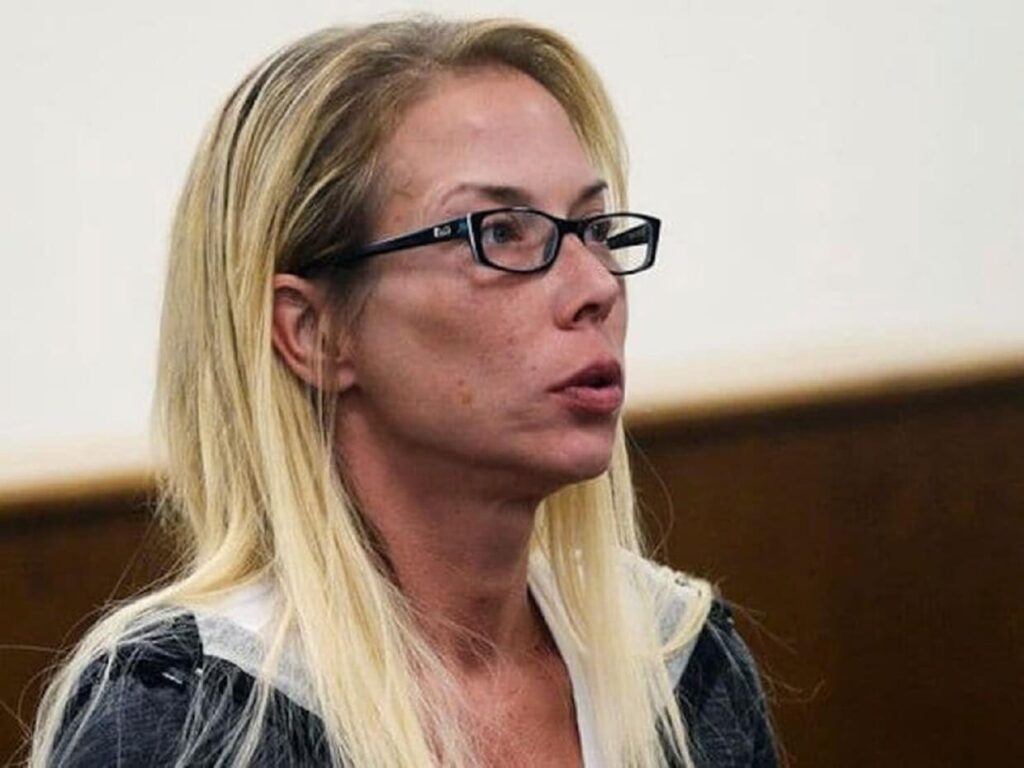 Who is Kimberly Anne Scott?
Despite the optimism that comes with the budding of early romances, not all love stories get the ending they deserve. Kimberly Anne and Eminem's tumultuous relationship is one heart-breaking case. A story that is intriguing yet harrowing, familiar yet distinctive – a cautionary tale of how quickly love can turn sour.
Kimberly Anne Scott and Marshall Bruce Mathers (Eminem)'s up and down (mostly down) relationship would definitely be a box office success if made into a movie. Want to know why? Read on.
Full Data And Statistics of Kimberly Anne Scott
| | |
| --- | --- |
| Full name | Kimberly Anne Scott |
| Birthday | Jan 9, 1975 |
| Place of birth | Warren, Michigan, USA |
| Nationality | American |
| Ethnicity | Caucasian |
| Zodiac | Capricorn |
| Faith | Christianity |
| Place of residence | Detroit, Michigan |
| Career | Illustrator, writer, author |
Kimberly Anne Scott's Childhood and Education 
Kimberly Anne Scott was born on January 9, 1975, to parents Kathleen and Casimer Sluck. She was a twin and her twin sister's name is Dawn Scott. The twins were born in Warren, in the midwestern state of Michigan, USA. The girls were raised by their mother who had remarried – their alcoholic stepfather (name unknown) was a very abusive drunk. This terrible domestic situation led to the girls running away from home. Asides the domestic problems, little is known about other aspects of Kimberly Anne Scott's early life. Kimberly Anne Scott and her twin sister Dawn Scott attended Lincoln High School, United States.
Kimberly Anne Scott – Meeting Eminem
It has been widely reported Marshall Bruce Mathers (who would later become famously known as 'Eminem') and Kimberly Anne Scott met at a house party in 1987. Through their conversation, he found out about the girls' living condition and took them into his home, where he lived with his mother, Debbie. This was the beautiful beginning of thirteen-year-old Kim and fifteen-year-old Marshall's relationship – one that spanned over two decades (on and off), two marriages, rap diss tracks, two suicide attempts, felony charges for narcotics possession and loads of drama TV shows can only dream to rival.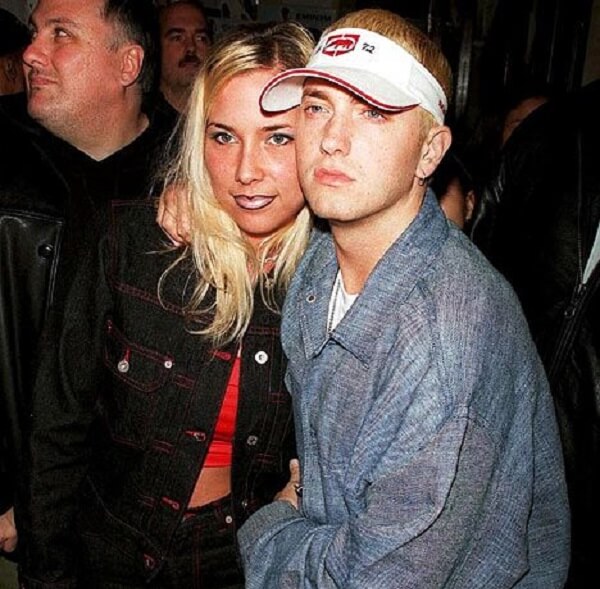 Kimberly Anne Scott's Marriage to Eminem
Eminem and Kimberly Anne Scott developed a romantic relationship while they were living with his mother. On the Christmas Day of 1995, their daughter Hailie Jade was born. Kimberly Anne Scott subsequently moved out of the Mathers' home. At this point, Eminem's career had taken off, and he struggled to juggle music and family. Despite evident signs early on in their relationship pointing to incompatibility, the pair got married in 1999. 
Tensions ran high between the two, with Eminem recording a song titled 'Kim' in 2000, the song contains violent lyrics about Eminem 'killing' her. Kim caved into the torrent of emotions she was feeling and attempted suicide by slitting her wrist. She was rushed to the hospital. Their situation had deteriorated to an irreconcilable point and they got divorced in 2001.
There was an encore (forgive the pun) though in 2006 when they got married again. They also got divorced again in the same 2006 – the marriage lasting only three months this time. 
Kimberly Anne Scott's Children
The highlight of Kim's relationship with Eminem is their daughter, Hailie Jade, who has blossomed into a beautiful and strong woman. Kim's other marriage to Eric Harter gave her her second daughter, Whitney Scott. She also has a son named Parker Scott. Apart from the aforementioned, she is also Marie Alaina's (her sister Dawn's daughter) legal guardian. 
Eminem later decided to adopt both Whitney Scott and Marie Alaina.
Kimberly Anne Scott's Drug Problems
Kimberly Anne Scott's problems with substance abuse is not a secret. After her first marriage with Eminem came to an end, Kim found solace in drugs. She has been arrested multiple times for possession.
Kim went on a radio show and gave details of a second suicide attempt that occurred in 2015. She got drunk and got behind the steering wheel of her black Escalade and tried to crash into a pole in another unsuccessful attempt to end her life. The incident took place in Macomb County.
Kimberly Anne Scott's sister, Dawn, died of a heroin overdose back in 2016. She was found dead on the 19th day of January 2016, in her trailer home in Detroit.
Kimberly Anne Scott was predictably shocked and saddened to hear of her sister's death.
She said of her sister's death:
"Dawn was my sweet, beautiful sister who lost her way. I kept a light lit for her hoping she'd find her way back to me. I miss her and love her more than anything I could ever say. I wish she was here so I could hug her and tell her I love her."
Kim Anne Scott's Net Worth 
Kimberly Anne Scott receives a sum of $52,000 yearly from Eminem, for child and spousal support. Kim has a career as an illustrator and writer. Her most popular works are children's books.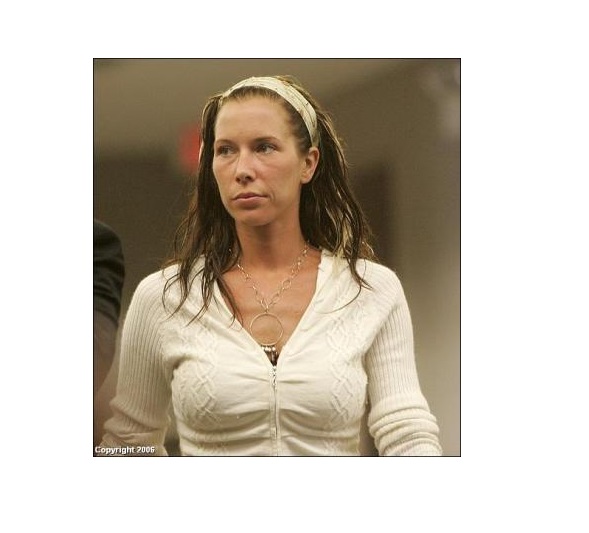 Kim Anne Scott's net worth is estimated to be around $2 million. It is reported that her drug problem eats deep into her pocket.
Kimberly Anne Scott Death Rumours
Following news of her suicide attempts, death rumours of Kimberly Anne Scott began circulating in the media. But the rumours are not true. Kimberly Anne Scott is not dead.
Where is Kimberly Anne Scott Right Now?
Kimberly Anne Scott's last appearance in the media was way back in 2015, around the time she tried to kill herself by ramming into a tree. Kimberly Anne has kept a low profile ever since. Kimberly Anne Scott is not active on social media but a lot of fake social media accounts have been opened in her name.
Watch Kimberly Anne Scott's most recent interview where she shared interesting details of her marriage and relationship with Eminem: