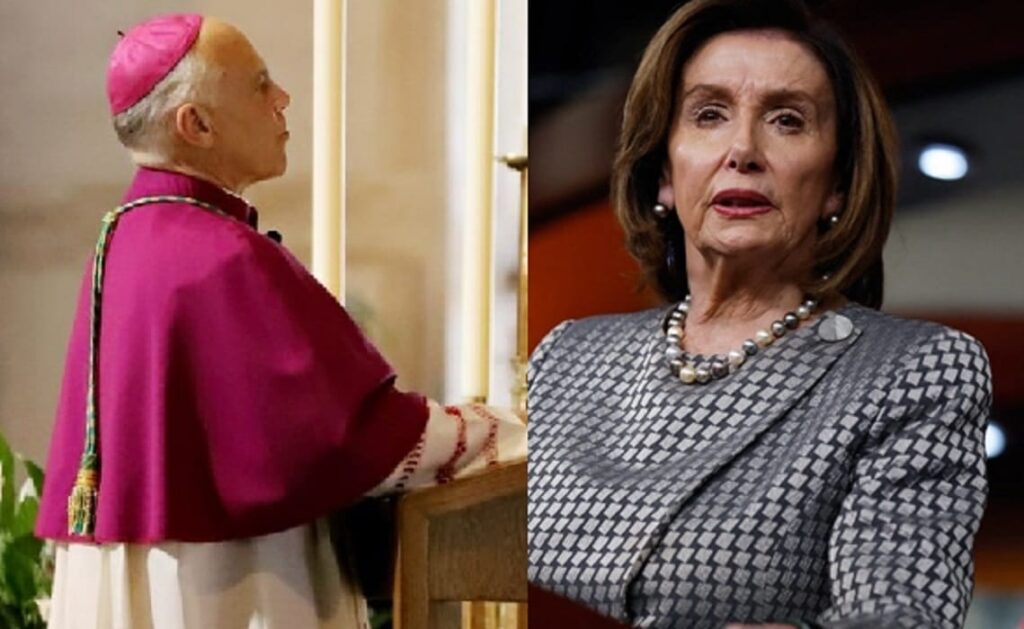 Archbishop Salvatore Cordileone – the Catholic archbishop of San Francisco has said on Friday, May 20, that American politician and House speaker, Nancy Pelosi would no longer be allowed to receive Holy Communion in the church due to her support for abortion rights.
According to Archbishop Salvatore Cordileone, he sent Pelosi a letter on April 7 expressing his concerns after she vowed to codify the Supreme Court's Roe v. Wade decision establishing a constitutional right to abortion into law, after a Texas law banning most abortions took effect last year.
In a new letter banning Speaker Pelosi from partaking in Holy Communion, Archbishop Cordileone wrote:
As you have not publicly repudiated your position on abortion, and continue to refer to your Catholic faith in justifying your position and to receive Holy Communion, that time has now come.

I am hereby notifying you that you are not to present yourself for Holy Communion and, should you do so, you are not to be admitted to Holy Communion, until such time as you publically repudiate your advocacy for the legitimacy of abortion and confess and receive absolution of this grave sin in the sacrament of Penance
Archbishop Salvatore Cordileone also wrote a separate letter to his church members explaining his decision.
A part of the letter read:
After numerous attempts to speak with her to help her understand the grave evil she is perpetrating, the scandal she is causing, and the danger to her own soul she is risking, I have determined that the point has come in which I must make a public declaration that she is not to be admitted to Holy Communion.