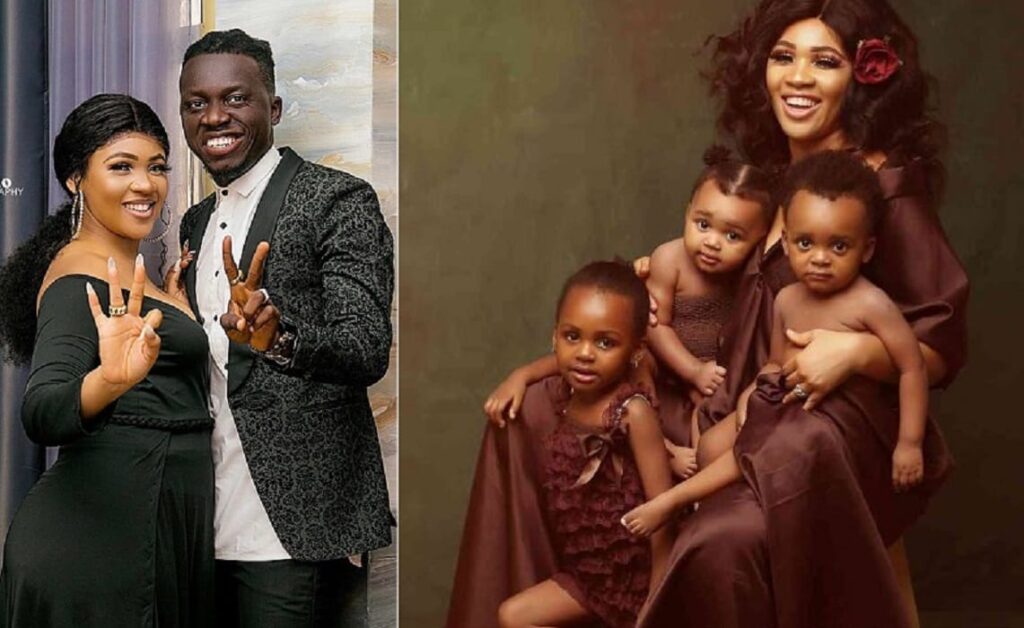 Who is Akpororo?
Akpororo is a Nigerian stand-up comedian, dancer, singer, actor, and entrepreneur.
His full name is Bowoto Jephthah Oluwatiseyifumi Tanimola and he was born on February 14, 1989. Akpororo is currently 33 years old.
He is a native of Ilaje in Ondo State but was born and raised in Warri, Delta state. He speaks fluent pidgin and has attributed his physical energy to being raised in Warri. He had his early education at the UNIBEN staff secondary school and later studied Sociology at the Lagos State University (LASU).
How Akpororo started his career in comedy, acting and singing
Akpororo initially started his career as a gospel singer and dancer just to make ends meet. However, he never had the ambition to go into the entertainment industry or to become a celebrity. As it would turn out, people enjoyed his performances and they would laugh at his acts. Since the ability to make people laugh came naturally to him, he started seeking out avenues to express his talent.
In 2008, he registered to participate in the Opa Williams National Comedy Challenge in Calabar, and as fate might have it, he won. It is safe to say that this was the defining moment of his career because it attracted many opportunities for him. Also, it made him believe he could pursue a career in stand-up comedy.
First performance on a big stage
Akpororo went to live with his uncle in Lagos in 2009, which was where he took part in AY's open mic competition twice. In his first attempt, he was the first-runner up, and in his second attempt, he was the winner of the competition. This made him gather a little popularity. And he has not stopped performing ever since. Moreover, he was privileged to perform at the Basketmouth's "Laugh and Jam" and AY's "AY LIVE" in 2013 which made him a household name. He has testified that his performance at "Laugh and Jam" made him popular.
In August 2014, he organized his first comedy show "AKPORORO vs AKPORORO" at the Shell Hall, MUSON Center, Onikan, Lagos.
Akpororo movies
On the 14th of November, 2014, Akpororo featured in a movie for the first time with 2Face Idibia, Segun Adefila, Yinka Akinlawon, Alibaba Akporobome, Zack Orji, etc. The title of the movie is "Headgone" and it was produced by the Late Sound Sultan, and directed by Dare Fasisi.
Later, on the 13th of February 2015, he featured in another movie, "The Antique", alongside other Nollywood stars including the likes of Olu Jacobs, Bimbo Akintola, and Gabriel Afolayan.
Akpororo's marriage and wedding
Akpororo is married to Josephine Ijeoma Abraham and they had their wedding on November 14, 2015. The wedding took place at Eagle Club event centre, Surulere with a lot of dignitaries and celebrities in attendance. It was reported that up to 1000 persons attended Akpororo's wedding in Surulere in 2015.
He has said several times that he always knew Joesphine was going to be his wife when he initially met her, even though he didn't even have plans to marry anybody from the entertainment industry.
According to information gathered by DNB Stories Africa, Akpororo and his wife, Josephine Ijeoma dated for only one month before getting married. Luckily, they are one of the few Nigerian celebrity couples with little to no marriage scandal or controversy.
About Akpororo's wife, Josephine Ijeoma Abraham Onuabughuchi
Josephine Ijeoma Abraham is Akpororo's legally wedded wife. She is also known as Josephine Ijeoma Onuabughuchi. She is a model, dancer, brand influencer, and businesswoman.
She is the CEO of JOJO'S Hair Place, a store that supplies luxury hair, lashes, and hand-crafted wigs. Before marrying Akpororo, Josephine Ijeoma was part of a dance group called "Extreme Dance Crew".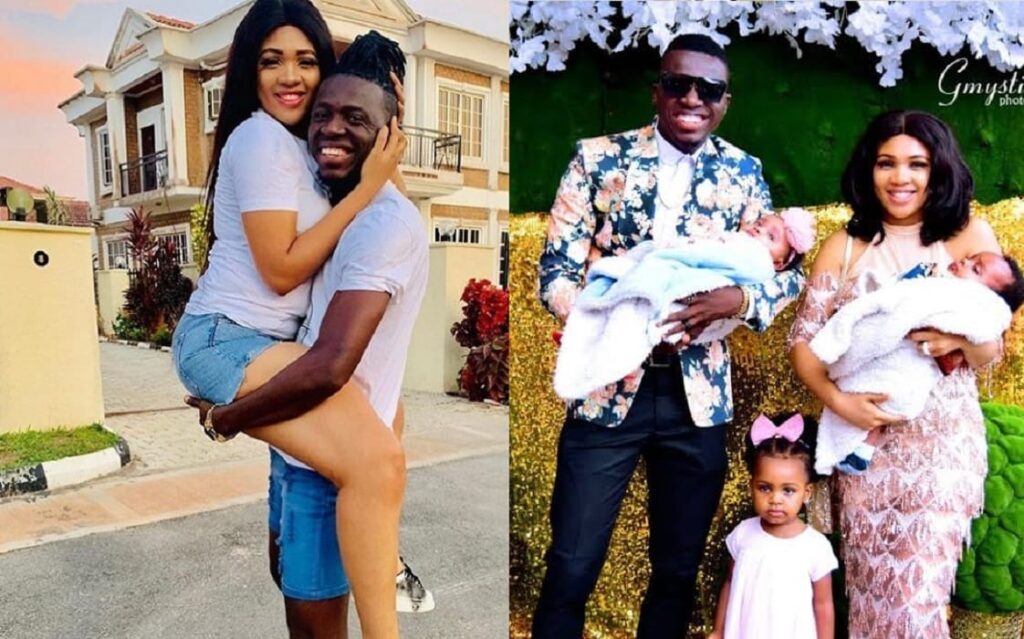 Akpororo's marriage controversy
During his performance at a Gbenga Adeyinka concert in Ilorin in 2017, Akpororo made fun of Nigerian singer Yung6ix spending 3.9 million naira at the club instead of using the money to buy himself a hit song. It was funny at the concert but this sparked a beef between the comedian and DJ Timmy – Yung6ix's personal DJ.
As the joke was trending, DJ Timmy went on Twitter to tell the public that he has the nudes of Akpororo's wife and details of how she was a sex slave and aborted five babies for one of the crew members of her former dance group called PD. Also, he threatened to release the videos and threatened Akpororo to be careful of his jokes as they can put him in trouble.
Akpororo never reacted to this threat. He said he considered it as a joke when reporters contacted him regarding the threats. When asked if he would be taking legal action against DJ Timmy, he said: "No need. Don't worry, they are just joking".
Interestingly, Akpororo and DJ Timmy reconciled three years later when DJ Timmy apologized for his actions on Instagram. He revealed that he never knew Akpororo's wife and all he said was a lie.
Akpororo's children
Akpororo and his wife are parents to three beautiful children from two pregnancies – one girl and a set of twins.
Akpororo's first child and daughter is named Praise Bowoto Ayokumin. She was born on August 30, 2016, and she is currently 5 years old.
The twins – a boy and a girl – bear Favour and Faith respectively. They are also known as Prince Favour Bowoto and Princess Faith Bowoto. They were both born in the United State of America on April 15th, 2018.
The family of 5 currently calls themselves the RORO Kingdom.
List of Akpororo's children
Praise Bowoto Ayokumin
Prince Favour Bowoto
Princess Faith Bowoto