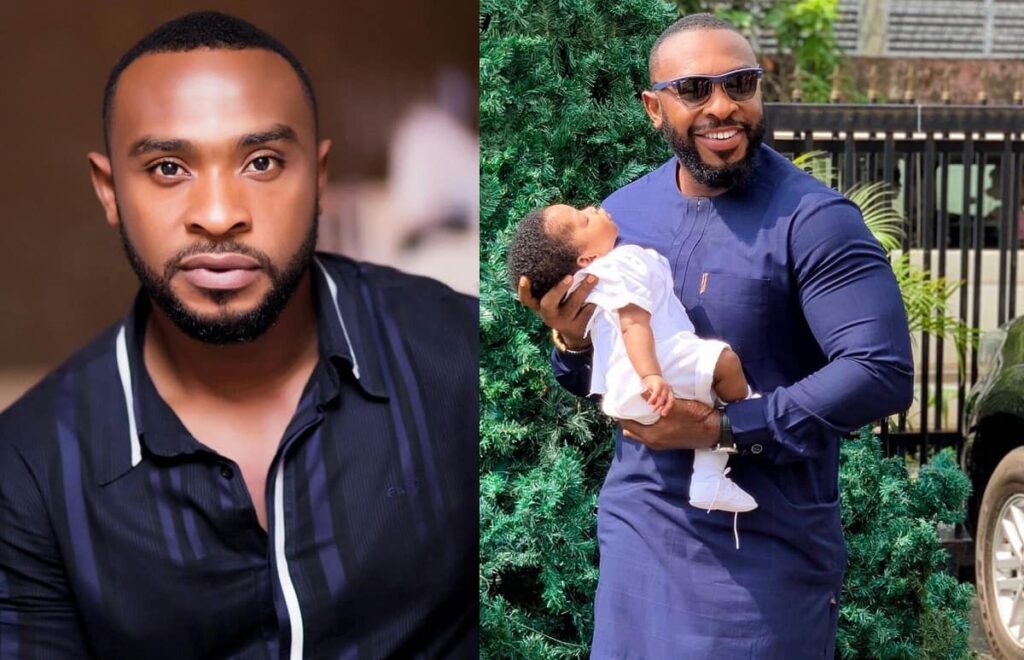 Who is Enyinna Nwigwe?
Enyinna Nwigwe (sometimes spelt as Eyinna) is a Nigerian actor, movie producer, model, and entrepreneur. He is well known for his role as "Nonso" in the award-winning drama movie – "The Wedding Party".
He is sometimes called "Andy" or "Yina" by some of his colleagues and fans. He is known as a_yinna on Instagram.
Enyinna Nwigwe's childhood and education
Enyinna Nwigwe was born as the last child of four children on September 18, 1982. He is currently 39 years old, as of March 2022.
Enyinna was born in Benue State but he is originally from Ngor Okpala Local Government Area in Imo State. His parents are retired civil servants. He obtained a Bachelor's degree in Economics from the University of Calabar.
How Enyinna Nwigwe started his career
Enyinna Nwigwe started his career as a print and runway model before venturing into acting. He debuted as an actor in the 2004 drama movie "Wheel of Change" which was directed by Jeta Amata.
His role as "Tamuno" in the 2012 movie "Black November" helped establish his name in the industry. His later appearance in the 2017 movie "All About Love" also contributed to his fame.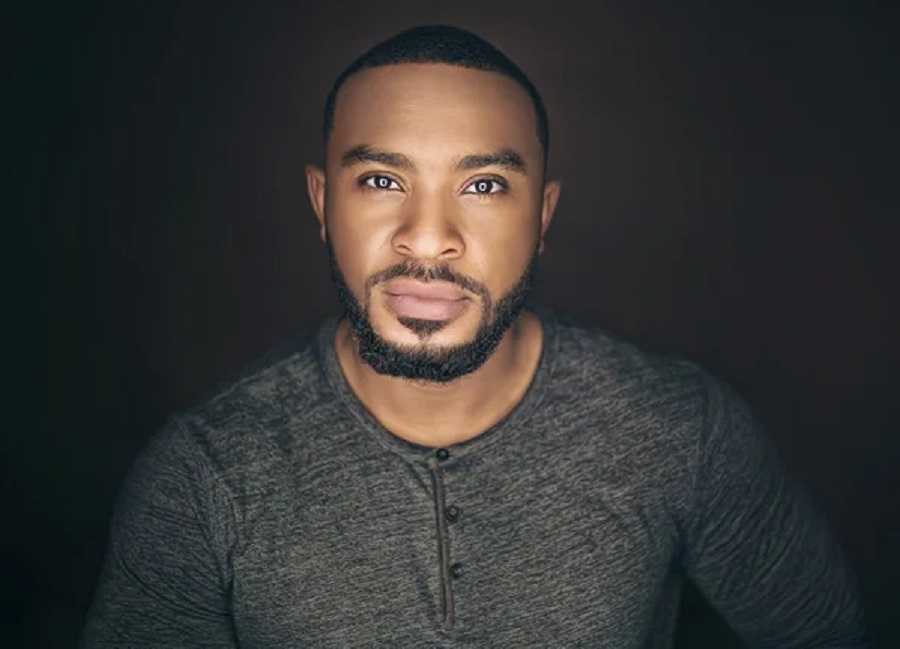 Enyinna Nwigwe was shot into the limelight following his performance as "Nonso" in Kemi Adetiba's "Wedding Party" and its sequel "The Wedding Party 2". He starred in both films alongside other Nollywood stars like Adesua Etomi, Banky W, Rachael Oniga, Patience Ozokwor, etc.
Nwigwe also starred as "Obinna Omego" in the 2019 remake of "Living in Bondage". He has starred in several other high-budget movies since the launch of his career as an actor, some of which include "Last Game" (2005), "Black Gold" (2011), "Turning Point" (2012), "Silver Rain" (2015), "Dear Affy" (2020), "Eagle Wings" (2021), etc.
Enyinna Nwigwe's marriage and relationship
As of the time of publishing this post (March 2022), Nollywood actor Enyinna Nwigwe is not married and does not have a wife. He is also not known to be currently engaged to anyone at this time.
According to the actor, he is not scared of marriage but he is worried about marrying the wrong person as the number of crashed celebrity marriages has been on the rise.
He revealed that he often gets funny messages from his female fans asking him about marriage. Enyinna affirmed that he has been in love before but has realized that love is not enough to keep a relationship, just like talent is not enough to keep one in the entertainment industry.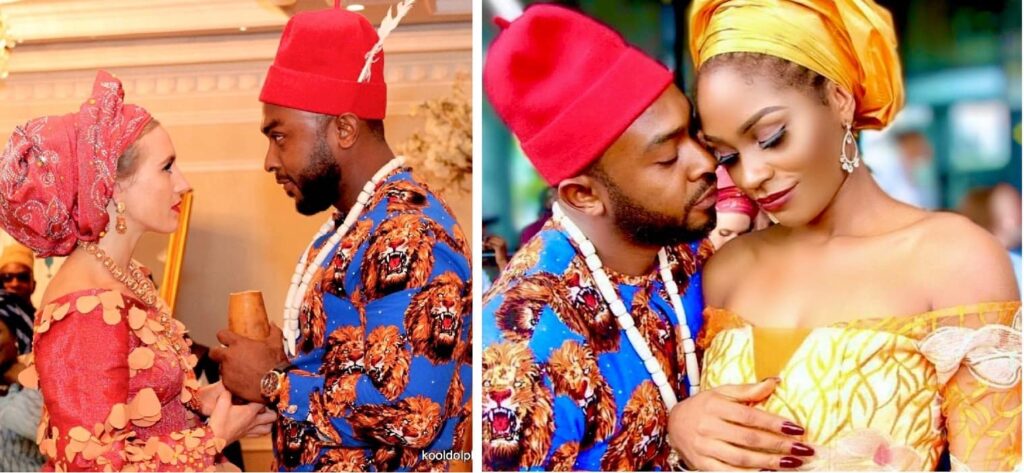 About Enyinna Nwigwe's wife or girlfriend
As of the time of writing this article, Enyinna Nwigwe has no wife, girlfriend, fiancee, or baby mama.
Enyinna Nwigwe's children
As of March 2022, there is no available information about Enyinna Nwigwe having a child or being a father. Though the actor has no children, he has revealed that he has a soft spot for children and he likes being around them.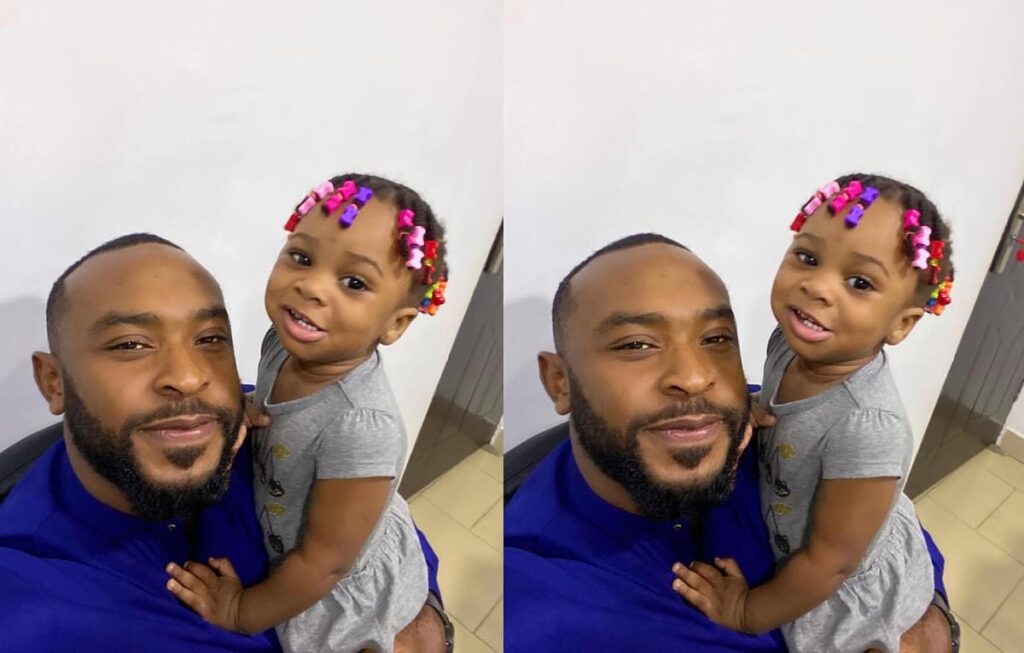 Enyinna Nwigwe's affairs and relationships
Just like many of his colleagues, Enyinna Nwigwe has also been at the centre of several speculated relationships.
The model cum actor has been romantically linked with the likes of Daniella Down, Kehinde Bankole, Adesua Etomi, and another lady identified as Yugo Doll.
Enyinna Nwigwe and Daniella Down relationship
Enyinna Nwigwe was romantically linked to British actress, Daniella Down after she starred as his fiancee and wife in the award-winning movie "The Wedding Party".
The rumours got more intense when both parties kept posting intimate pictures of themselves together, without affirming or denying the dating speculations. The rumours finally died off after it was revealed that Daniella Down is married with a child.
Enyinna Nwigwe and Kehinde Bankole relationship
Speculations about Enyinna and Kehinde Bankole being in a romantic relationship started shortly after they both starred as lovers in the movie "Dear Affy".
Their supposed affair continued to make waves especially after they kept posting intimate pictures of each other just like he did with Daniella Down. However, both parties remained mute about the rumours till the phase passed.
Enyinna Nwigwe and Adesua Etomi relationship
Enyinna Nwigwe was rumoured to be crushing on beautiful actress Adesua Etomi after he made a post about his university crush with a picture of himself and the actress. He explained how he friend-zoned the lady because he didn't want to ruin the relationship.
Though he didn't mention the name of the supposed crush, the public speculated that the crush might be Adesua Etomi since it was her picture that he used in the post.
Enyinna Nwigwe and Yugo Doll relationship
Enyinna Nwigwe was again rumoured to be dating a lady identified as "Yugo Doll" after he posted a picture of himself and the lady with a romantic caption.
The caption read:
"A very happy birthday to my third wife! (one more to go) @yugodoll. Here's wishing you the-very-best-of-the-rest-of-your-years. Super Proud of you! Much Love.
Enyinna Nwigwe has posted about the same lady on several occasions since 2017 and the lady once used his picture as her profile picture on social media.
DNB Stories Africa later found that Yugo Doll who is rumoured to be Enyinna Nwigwe's girlfriend is actually one of his elder sisters who is an optometrist. She is the founder of an eye clinic called "Eye Place Nigeria" located in Abuja.