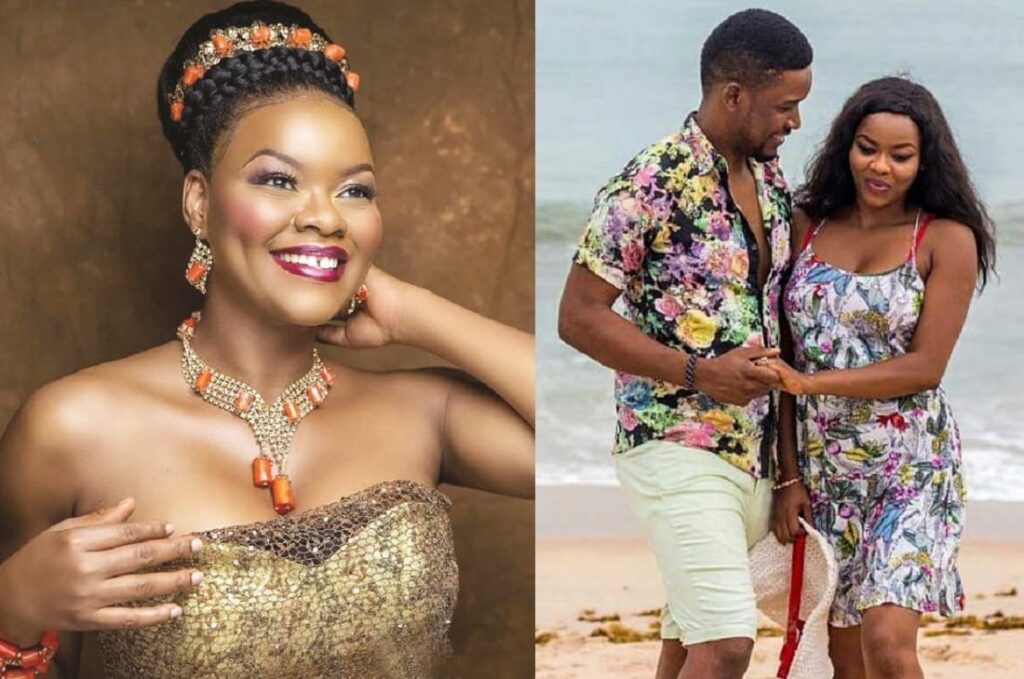 Who is Kehinde Bankole?
Kehinde Bankole is a Nigerian actress, former model, and TV presenter. She is known for her role as "Caro" in Wale Adenuga's Super Story series titled "Everything It Takes". She is also the CEO of a jewellery store called "Kenny Banks Collection".
Kehinde Bankole's childhood and education
Kehinde Bankole and her twin sister were born on March 27, 1985, in Ogun State as the fourth of six children. Her father, Babatunde Bankole, is an architect, while her mother, Titilayo Bankole, is an administrative secretary. She is 37 years old, as of March 2022. Kehinde Bankole's twin sister, Taiwo Bankole, is also an actress and event planner.
She had her primary education at Tunwase Nursery and Primary School, Ikeja, Lagos, and later obtained a degree in Mass Communication from Obafemi Awolowo University, Ile-Ife, Osun State.
How Kehinde Bankole started her career
Kehinde Bankole made her debut in the entertainment industry in 2003 by participating in the Miss Commonwealth Nigeria Beauty Contest. Though she did not win the crown, she made the Top 10 list.
The following year (2004), Kehinde Bankole decided to take a break from her academics to concentrate on modelling. She would later become the face of LUX beauty soap in 2007.
She debuted as an actress by starring as "Caro" in Wale Adenuga's Super Story TV series titled "Everything It Takes". She has also had hosting gigs in TV shows like "Soul Sisters" and "African Kitchen".
Kehinde Bankole has starred in several movies including Perfect Church (2011), October 1 (2014), Grace (2018), Dear Affy (2019), Mama Drama (2020), Love Castle (2021), etc.
Kehinde Bankole's marriage and wedding
As of the time of writing this report, Kehinde Bankole is neither married nor officially engaged to anyone. The actress has successfully kept her private life away from the public.
Despite her private life, she couldn't escape being involved in relationship scandals and rumours. Her first rumored affair was with her colleague and fellow actor, Wole Ojo.
Her rumored affair with Wole Ojo lingered for a while before it was swept off by another rumour of her becoming a baby mama for an unidentified fan. She has also been romantically linked with other Nollywood male actors like Enyinna Nwigwe and Tope Tedela.
Kehinde Bankole's husband
As of March 2022, Kehinde Bankole is not married and does not have a husband. She is also not known to have a fiance or a publicly recognized boyfriend.
There were once speculations that Kehinde Bankole was engaged to Wole Ojo. Another rumour emerged later that she had given birth for one of her fans whose name was never disclosed. However, the actress never addressed any of these rumours nor did anything to suggest she paid attention to them.
Kehinde Bankole's children
As of the time of writing this report, Nollywood actress Kehinde Bankole has no publicly known child and is not known to be a mother.
There were rumours that the actress had given birth in January 2018 in London for an unidentified fan but the reports were never confirmed and likely false.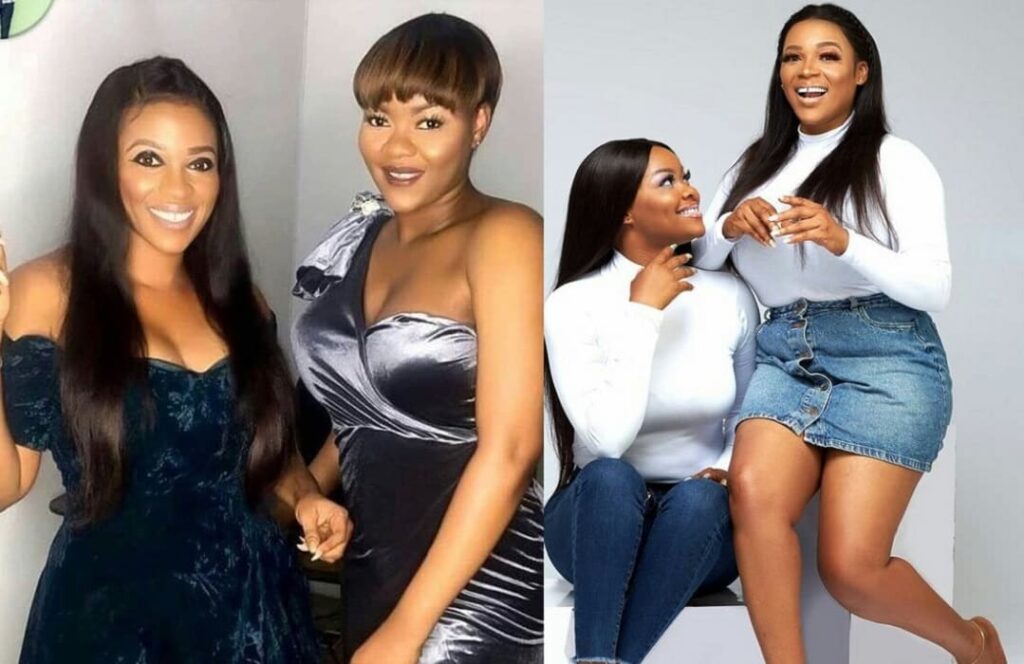 Kehinde Bankole's relationship with Wole Ojo
Kehinde Bankole and Wole Ojo were speculated to be in a romantic relationship in early 2018. It was even rumoured that the movie stars had gotten engaged as they were always seen posting romantic pictures of themselves on social media.
The speculations started after they starred together in the 2018 romantic movie "Bachelor's Eve" and Wole Ojo later changed his profile picture on social media to a picture of himself and Kehinde. Some reports also accused the two of feigning their relationship as a publicity stunt to promote the movie.
Rumours of their affair died off after another news broke out that Kehinde Bankole has given birth for one of her fans in London.
About Wole Ojo
Wole Ojo is a Nigerian actor, model, and TV personality. His full name is Adewole Bolaji Ojo and he was born on June 6, 1984, in Lagos, though he is originally from Oyo State. The 37-year-old actor was previously speculated to be a relative of veteran actor Wale Ojo due to the similarities in their surname, however, the speculation later turned out to be false.
Kehinde Bankole's rumoured pregnancy and childbirth
According to information gathered by DNB Stories Africa, Kehinde Bankole was alleged to have been impregnated by an unidentified fan of hers. It was said that the fan had lied to the screen goddess about his marital status and kept her as a side chick while his wife resides with him in the United Kingdom.
It was also said that the actress was engaged to the supposed baby daddy and was even planning to settle down with him. Other reports have it that Wole Ojo is the father of the child. However, it was never confirmed if the rumours were true since the actress totally ignored them.
Kehinde Bankole and Enyinna Nwigwe relationship
Kehinde Bankole was also once speculated to be dating Nollywood actor Enyinna Nwigwe. The speculation about their affair hit the media after they both starred as lovers in the 2020 romantic comedy movie "Dear Affy".
Kehinde Bankole and Tope Tedela relationship
Tope Tedela is another actor who was rumoured to have had an affair with Kehinde Bankole. However, Tope did well to debunk the rumour, stating that Kehinde is just a colleague and there was no intimacy between them.
The actor made it known that it is only his mother that knows about his romantic partner.
About Tope Tedela
Tope Tedela is a Nigerian actor, movie producer and model. His full name is Temitope Christopher Tedela and he was born on June 5 in Lagos as the first child of his parents. The actor is from Ekiti State and he had his secondary education at Lagos State Model College, Meiran. He obtained a degree in Mass Communication from the University of Lagos and he also took acting classes at Film Factory in Lagos in 2012.