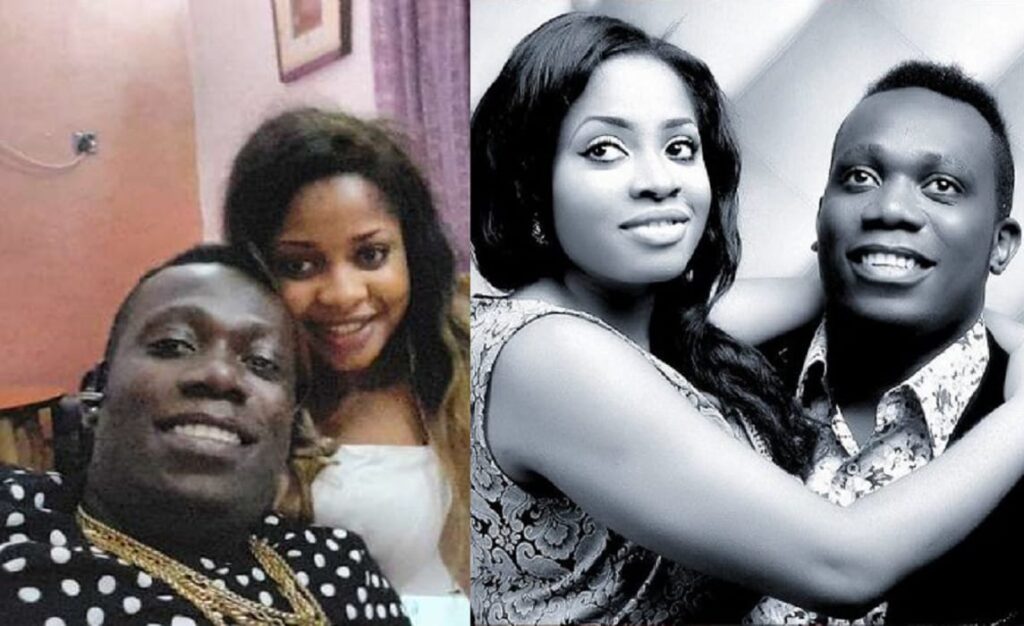 Who is Duncan Mighty?
Duncan Mighty is a popular Nigerian singer, music producer, sound engineer, and businessman. He is the CEO of Young Wealth record label and also the founder of JamBase Cable TV Station in Port Harcourt.
The singer also reportedly has a construction company with over 350 staff, though the company's name is unknown at the moment.
Duncan Mighty's full name is Duncan Wene Mighty Okechukwu. He was born as the last child of his parents (Mr and Mrs Okechukwu) on October 28, 1983, in Obio-Akpor, Port-Harcourt.
Duncan Mighty is currently 37 years old. He holds a degree in Audio Engineering from the University of Port-Harcourt, Rivers State.
How Duncan Mighty started singing
Duncan Mighty launched his career as a record producer in 2006 before venturing into singing. He released his debut album titled "Koliwater" in 2008, a year after he lost his father. The album has 22 tracks and did surprisingly well. The album's success helped establish Duncan Mighty's name in the Nigerian music industry.
His sophomore album was released in 2010 titled "Ahamefuna (Legacy)". Hit singles from the album including "Obianuju" and "Port Harcourt Son" helped to further expand Duncan Mighty's fame.
Duncan Mighty's marriage and wedding
Duncan Mighty and his former wife are currently separated.
The singer was once married to Vivian Nwakanma Okechukwu (sometimes spelt as Vivien) before things turned sour between them after 5 years of marriage. Their union was blessed with three children.
Duncan Mighty wedding
Duncan Mighty and his ex-wife, Vivian Nwakanma, got married on July 25, 2015. Duncan had proposed to Vivian the year before, in November 2014.
The ex-couple's wedding was an "invite-only" event with Nigerian gospel singer, Sammie Okposo as the guest artist.
Duncan Mighty's marital crisis and divorce
Things fell apart between Duncan Mighty and his ex-wife in December 2020 when the singer accused his wife of infidelity and attempted murder through diabolic means.
Prior to that, reports had emerged alleging that Duncan Mighty physically assaulted his wife. Photos of Vivian with a swollen eye circulated round the internet.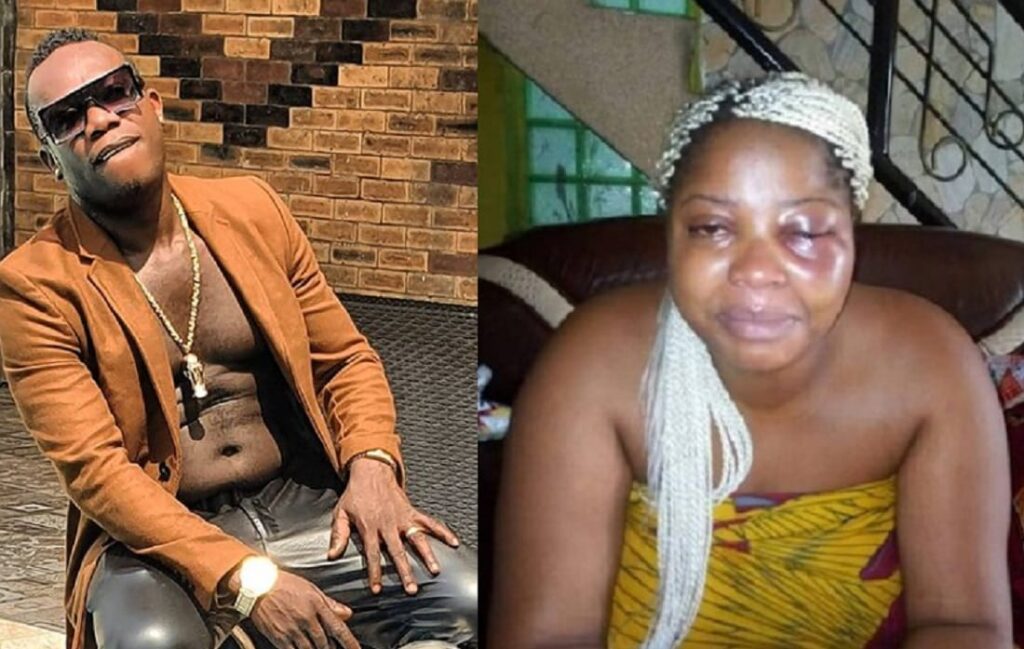 The singer did well to debunk the rumours then, saying it was just a means of tarnishing his image as he and his family were living in peace.
However, he left the public in awe after he took to his Instagram page on December 4, 2020, to share a now-deleted post where he claimed that he is not the biological father of his daughter, Mitchell.
He also alleged in the post that his ex-wife and her family members had been using diabolic means to try to kill him so they could take control of his properties.
Duncan Mighty stated that he got to know about the paternity of his supposed daughter through a DNA test, adding that one Mr Frank was probably the father of the child.
He further claimed that his ex-wife, Vivian Nwakanma, had confessed to all the atrocities committed against him one night that she woke up panting heavily. He explained that Vivian had called him on March 23, 2020, to shower blessings on him and express deep gratitude to him for all he had done for their family.
According to Duncan, he was overwhelmed by the show of love and he decided to surprise her with a building plan, land documents, and complete building materials meant to be used to build a house for her and her family.
He further explained that his ex-wife had requested that they sleep in his other apartment without the kids that night, only for him to wake up and see her panting heavily some hours into the night as she started making some confessions.
The "Port Harcourt First Son" as he is fondly called revealed that his ex-wife confessed to poisoning his food and bathing water for 2 years and 11 months in a bid to kill him and take over his properties.
He made it known that one Mr Brights and Mr Frank were the ones that had been taking Vivian and her mother to the highest and most powerful juju men and any of these men could possibly be the father of his supposed daughter, Mitchell.
Duncan also stated that he has a recording of his wife's confession which he wouldn't hesitate to share with the public, if she or her family members try anything funny.
Duncan Mighty fresh allegations against his ex-wife, Vivian Nwakanma
Duncan Mighty took to his social media on Sunday, February 7, 2021, to drag his ex-wife, Vivian, again. He alleged that his ex-wife and her family members had been on the run since the first time he called them out on Instagram.
The singer was seen giving gratitude to God for making his wife confess to all her evil plans and also thanking God that all they had done in the past did not affect him. According to him, Vivian had confessed to wanting to cut his toenails and fingernails as the final rites for her ritual before she started confessing.
However, in another report sighted by DNB Stories Africa, the singer's mother-in-law, Charity Nwakanma, denied all his allegations claiming they are not true.
According to the woman, Duncan Mighty was only trying to reveal himself as the "fetish person" he claimed his ex-wife and her family members are.
Madam Charity stated that her family have refused to give any response to Duncan's claims because all of his allegations were false.
Duncan Mighty's divorce
Duncan Mighty and his wife, Vivian Nwakanma, are not legally divorced but only separated at the moment.
About Duncan Mighty's wife, Vivian Nwakanma
Vivian Nwakanma is the ex-wife of Nigerian singer Duncan Mighty and the mother of his three children.
Personal information about Vivian Nwakanma is scarce in the media. The woman only came into the limelight following the controversies of her marriage to Duncan Mighty.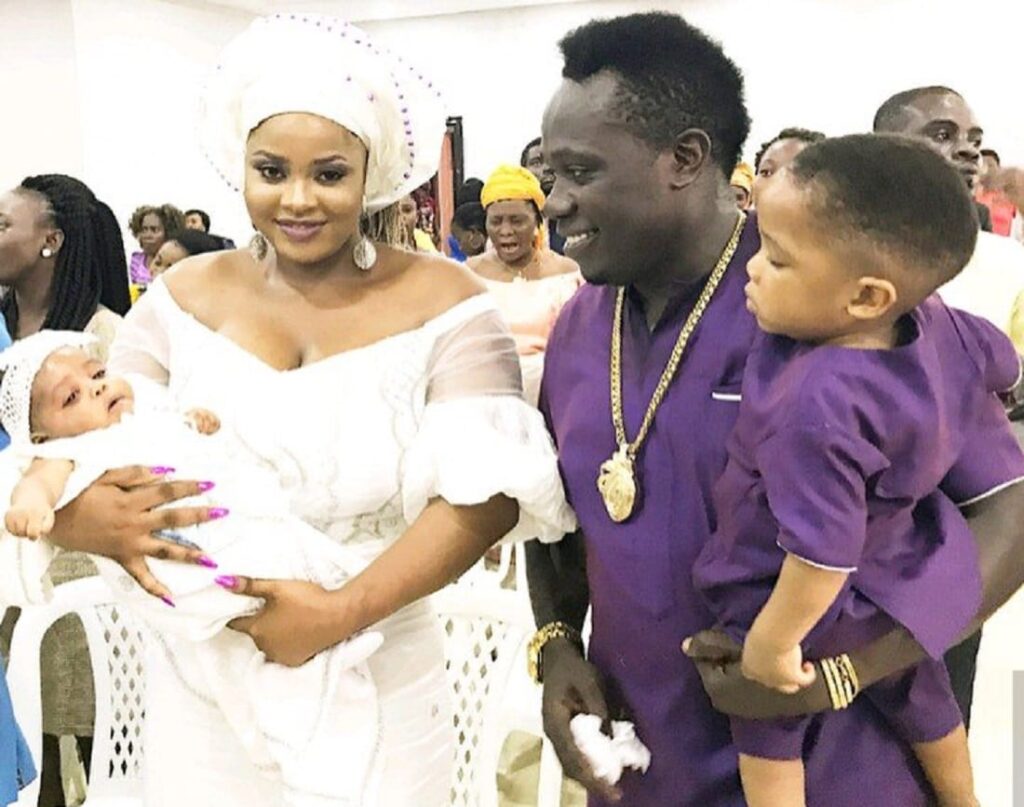 Duncan Mighty's children
Duncan Mighty and his ex-wife had three children – two boys and a girl – before their separation.
His first son was born a year after his marriage in 2016. His daughter named Mitchell whom he denied her paternity was born in 2017 and he had his last child named Reign in 2019.
Duncan Mighty's rumoured new wife/relationship
According to emerging reports sighted by DNB Stories Africa, Duncan Mighty has found love again in the place of a fair-complexioned lady whose identity is not yet revealed at this time.
Duncan was said to have uploaded a video of himself kissing the lady passionately while whispering sweet things to her.
The name and identity of Duncan Mighty's alleged new lover or wife is not known at this time.