by Katherine Morris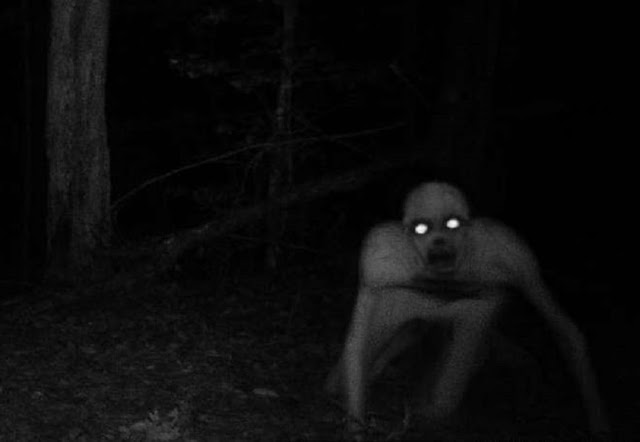 This happened about 6 or 7 years ago.
I live in a small, seaside town in the North West of the UK. Although we're only 40 minutes away from two of UK's major cities, my town is surrounded by a rural farm countryside with lots of open fields, single lane tracks and even some unpaved gravel roads.

Usually, the roads had 6 foot deep and wide ditches on either of their sides. It was on these same roads that I learned how to drive almost 20 years ago.
My instructor was insistent I drive these roads in fog, snow, ice, sleet and in total darkness — when there are no street lights at all.
His reasoning was that if I could drive confidently in these conditions I could drive anywhere. So far so good, I have no fear of these roads.
So approximately 6 years ago, I was spending time in one of the nearby villages with friends one Saturday afternoon. Lovely day, lots of laughter, love and great food!
It was winter and dark early on but I had no worries driving a route I'd driven numerous times in all weather conditions and in extreme darkness.
It was around 8 pm when I started the journey back home. It would have been a five-minute drive out of the village, 20-minute drive along the rural roads and single track lanes, then another 5 minutes on the lot busier road that leads into my town.
Except this night.
Within mere seconds of driving into this part of the countryside, the thickest fog I have ever seen enveloped the whole car.
When I mean the thickest, I mean it with every sense of it.
Not really a problem in itself; I've driven in it before, no big deal. Except that something felt off.
It wasn't just off, it felt completely evil. Even though I can't adequately explain it, and I've really tried, nothing else describes it other than to say EVIL in bold and capital.
I have never been quite so afraid of anything, really, absolutely nothing. I wasn't afraid of driving in the fog, as much as I was afraid of the fog itself, or whatever that was hiding in it.
There was this inexplicable sense of danger around it. The pitch-dark night, the smell, the tingling effect on my skin, everything.
And even retelling it now sounds utterly ridiculous to me. I have no idea what it was in there that frightened me so much, but I couldn't shake off the very real feeling that something was out there, trying to get me.
Every instinct I ever had was on screaming alert. And not just because I should have been extra wary of the conditions and my driving, but because if anything that was a welcome distraction.
The sense of evil in the air that night was like the presence of another person in that car with me.
It was a feeling of something watching, something lurking that was pure evil and rotten to the core.
I'd like to say that this time the evil smell in the air was getting really strong, or perhaps that was my imagination playing tricks with me.
Maybe I was influenced by some horror stories I've read about foggy nights like this, stories of ghosts, serial killers and horned demons!
And the funny thing is that I've certainly driven this route in similar, if not worse, condition numerous times before. So why feeling this way tonight?
A day I'd had a brilliant day out, was in a real positive mind set, with nothing worrying or disturbing me?
Until the evil fog leapt out of nowhere and got every fibre of my mind wrecked!
Chiding myself for being an idiot, I knew this route like the back of my hand, so I kept going.
Funny, it never occurred to me to turn round, or take the long route, but just to keep going and not stop for anything.
Then, suddenly, I felt the compulsion to recite the Lord's Prayer.
Odd in itself for me, but I quickly picked the cue and started reciting.
Immediately, I saw a flash of light dash across my front. It wasn't a car headlight, or torchlight, or lightning. Just a bright shadowy light like from a ghost!
I raised my voice, praying louder and louder. I continued saying the prayer over and over the entire time I was in that area.
The entire 2 hours apparently…
I knew the route well, I knew it took 20 minutes. Possibly 30-40 if there was ice or snow, or driving rain even.
Obviously, I slowed down a little but to take two freaking hours? WTF?
I was watching my speedo, I knew I'd slowed down but not that much!
I passed no one, so no other vehicle on the road, and I'd taken my usual route — there really wasn't any other route, or side-track or diversions to take and yet I didn't realize until I got home that it took me two hours to cover a 20-minute stretch.
All the while I was reciting the Lord's Prayer (I'm not even religious!) I just felt some sort of terror out there, and something, some inner voice, intuition, instinct whatever, kept on telling me that that was the only thing that would keep me safe from the evil spirit following me.
I was exhausted when I got home, until I saw the time.
Huh? Where had that time gone? It just wasn't possible. My brain actually hurt trying to understand it.
And up till now I still don't.
***
I'm Katherine Morris, a single mum to an incredible man and a real-life Amazon!