by Staff writer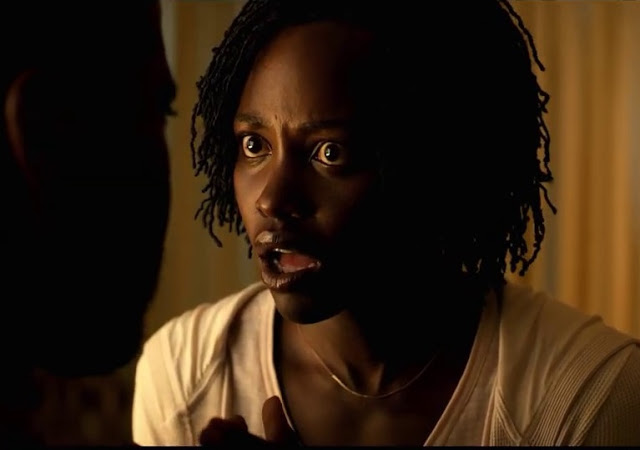 The hashtag #OscarsSoWhite has been trending on Twitter since the 2020 Oscars nomination list came out, in response to the almost all-white nominations.
In fact, the only person of colour that got a nomination in the four acting categories is Cynthia Erivo.
It is even more distressing to note that Erivo was nominated for playing a slave in "Harriet". Remember that Lupita Nyong'o, another black woman, got her first Oscar nomination and win for portraying a slave in "12 Years A Slave".

"The Academy dead ass looked at Lupita Nyong'o and said, 'We prefer you as a slave'", a Twitter user commented.

The three biggest snubs at the 2020 Oscars are:

i. Awkwafina (The Farewell)

ii. Jennifer Lopez (Hustlers)

and

iii. Lupita Nyong'o (Us)

These three actresses gave spectacular performances that could match, if not outmatch, those of all the five actresses nominated for "Best Actress".
Scarlett Johansson in 'Jojo Rabbit'

Lupita Nyong'o played two masterful characters in the same movie (Us) — the seemingly normal wife and mother, Adelaide Wilson, and Adelaide's nefarious doppelgänger, Red!

Speaking of how challenging the roles were for her, Lupita told IndieWire:

"When I was done with this film, I felt bent, quite physically, and I felt drained, emotionally. I stretched my muscles and reached into the depth of my training and my being to work on this movie, and I definitely had a moment of rupture."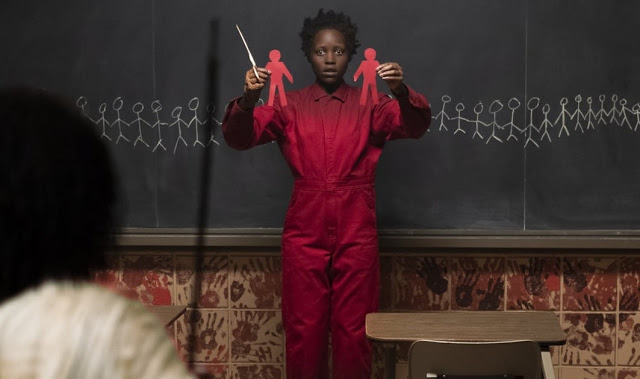 Lupita Nyong'o in 'Us'

The award-winning actress also revealed she had to mimic a voice condition called spasmodic dysphonia (SD) in order to make Red sound distinctive from Adelaide.
Spasmodic dysphonia is a real neurological disorder that causes involuntary spasms of the larynx, typically brought about by trauma. Researching the disability, which required meeting with people who had it, helped Lupita ground her eventual performance.
Jennifer Lopez is another actress who was expected to be nominated for her portrayal of Ramona Vega, a veteran stripper in "Hustlers," a role for which she had already earned Golden Globe and Screen Actors Guild Award nominations.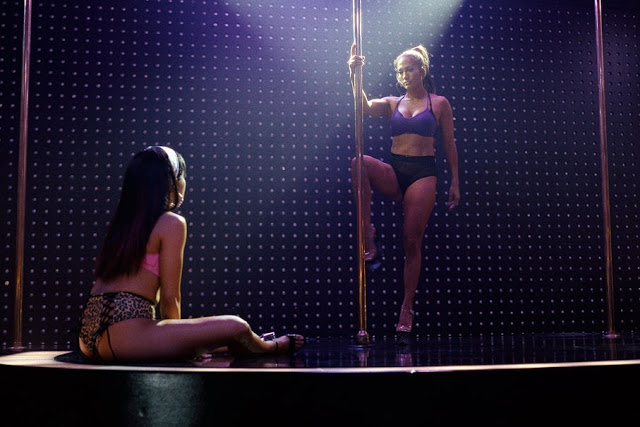 Jennifer Lopez in 'Hustlers'

J. Lo's performance in "Hustlers" made everyone realize how underrated she is as an actress. Probably because she was mostly always seen in romantic comedies that the Academy rarely pays attention to.
For playing a woman who learns that her grandmother has cancer and then has to keep it a secret from her, Awkwafina took home the Golden Globe for Best Actress in a Motion Picture — Musical or Comedy.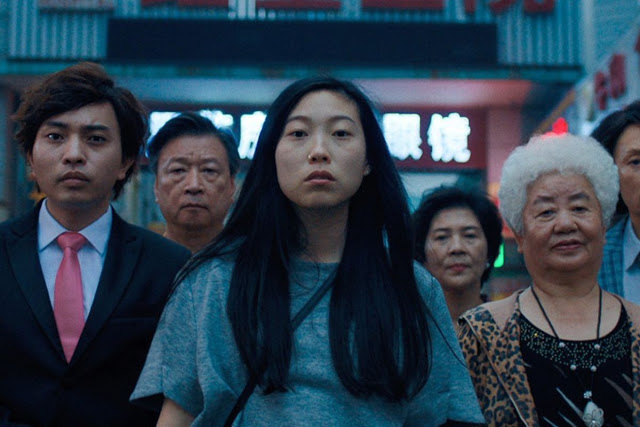 Her win was historic, making her the first actress of Asian descent ever to win in that category.
Anybody would have easily thought that a role that brought home a "Best Actress" golden globe would have at least gotten a nomination nod from the Oscars team.
Or perhaps the Oscars wasn't done been so white!