by Jude G. H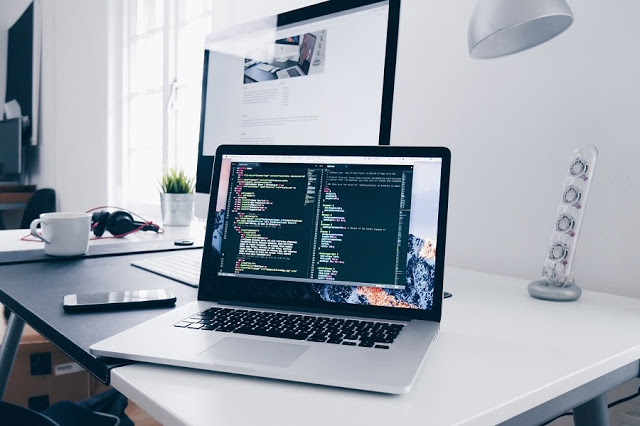 In recent years, Nigeria has come to be the center of technology in Africa and to be more specific, Lagos state is the greatest carrier of the tech space. Technology has come to be a popular niche giving not just information about technology and the latest news on it but also gadgets reviews and trends.

Here are the top tech blogs you should look out for and follow this year in order not to miss out on important and your most favorite technology trends.
1. Tech Cabal

Tech cabal is regarded as the number one tech blog in Nigeria as of 2017. It has come to be the most visited tech blog in Nigeria, probably the biggest in Africa. The blog was established in 2013 by Bankole Olufemi. The blog focuses on startups, investments and core tech issues in Nigeria.

2. TechEconomy.ng

TechEconomyng is a leading Technology Blog in Nigeria; x-raying business-focused reports while tilting the lenses on Disruptive Technologies, Technopreneurs, and tracing the success stories as Tech legacies in this emerging market; highlighting the challenges and pushing for solutions.

They also deliver the latest TechNews on all things related to Telecoms, Startups, Finance, Opinions, Travel/Postal, TechInfluencers (Interviews); TechEconomy.ng keeps the Tech-Community updated on events in the ecosystem hence TechDiary, Apply, Tips & Reviews, Gaming/Apps, Research-based articles, Editorials, and Press Releases/Widgets categories on the platform.

3. Techandsoda

Techandsoda covers a wide range of African technology-related news and topics, such as startups, innovation, gadgets, emerging trends and business in tech, and how they affect everyday life.

They cover insightful news, trends, analysis, and a wide range of topics, bringing you the latest in technological advancement and breakthroughs.

They have a passionate editorial team that is committed to reporting all the developments in technology in an easy-to-read-and-understand format and as well cover both fun and important range of topics.

Techandsoda is owned and managed by Creacion Tech LTD, a technology company headquartered in the heart of Lagos.
https://www.techandsoda.com/

4. TechRez

TechRez is a premier technology blog; a geek's resource garage having its core on tech news, gadgets revelation, gaming, science, reviews, and startups.

They aim to push startups, put technology and entrepreneurship in the DNA of Nigerian youth.

The tech category deals with gadgets and gaming. They have a review section that provides unbiased ratings about gadgets, smartphones, games, apps, and services, while their science section takes you away from conventional tech stories to big-tech.

They aim to give readers the highest quality content that is both easy to read and informative.

5. Techslize

Techslize is a tech blog with a laser focus on Startups, Software development, Apps, Reviews and Reports from the nascent world of Android and IOS OS.

Techslize was founded by Moses Dzarmah, with a vision of Reporting Technology.

6. TechCity

TechCity is Nigeria's sole and premier technology blog that is dedicated to reviews and reporting of Technology News across Nigeria through the blog and online videos hosted on YouTube. They are a professional IT company that provides various IT related services with a pragmatic approach.

Tech-City focuses on "Total Solution" right from conception to completion of the projects.

They also provide services such as Web Design and Development, SEO (Search Engine Optimization), Application Development (Web and Desktop Softwares) and BPO (Business Process Outsourcing).

https://www.techcityng.com
7. Techpoint

Techpoint has the second-highest audience base in Nigeria. They tell the African Tech story using a touch of Africanism in a form you have never seen. You will be surprised how resources are left untapped in Africa which is ripe for the taking. Founded by Adewale Yusuf and Muyiwa Matuluko

Techpoint aims to open your entrepreneur's mind to vast opportunities and the daily news on how the fortune companies control the Technology space. It comes through as the blog for tech entertainment as well as education and information.
8. Naijatechguide

Naijatechguide is a tech site primarily for phone reviews, comparisons, and specs. If you are a tech fan searching for phones and gadgets; you must have stumbled upon this site when searching for phones on search engines.

The word out there is that Naijatechguide is the first blog to earn millions from affiliate advertisements from Konga and Jumia.