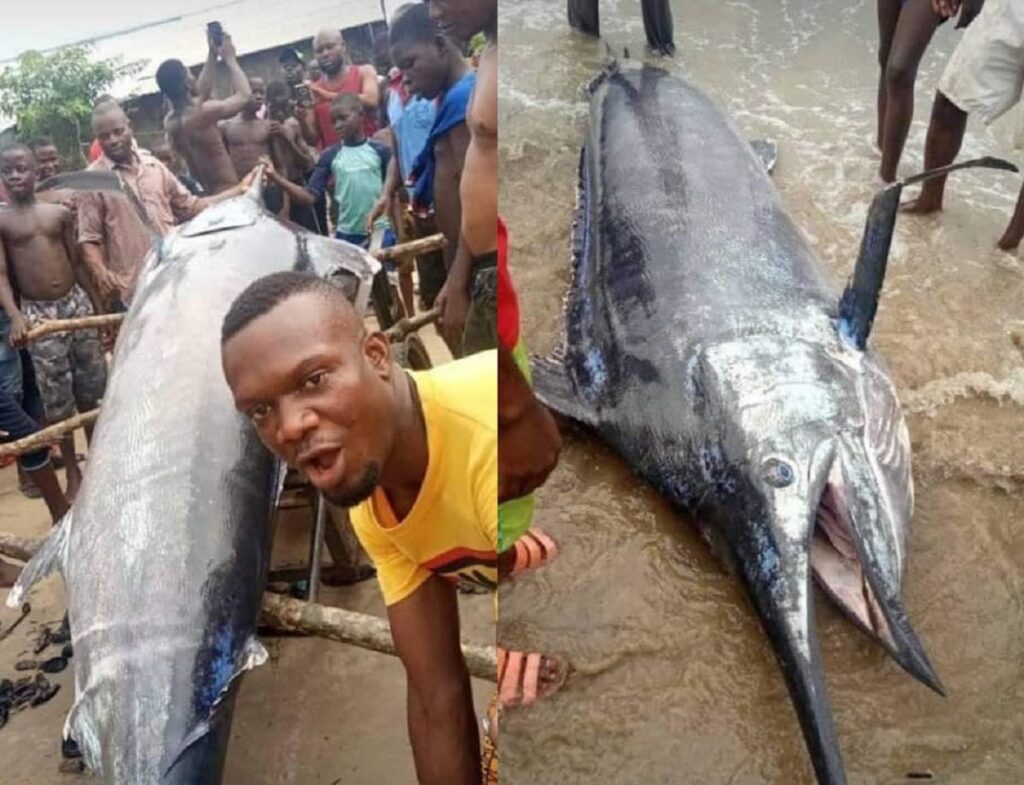 A Nigerian fisherman from Southern Nigerian is currently trending on social media after he caught a rare blue marlin fish reportedly worth around $2.6 million and instead ate it with his family and friends.
According to local media reports, the fish was captured at Oyorokotor Fishing Settlement In Andoni LGA.
The fisherman whose name has not been revealed caught the large fish but had no idea how expensive it is. He instead assembled members of his community and together they prepared the billion-naira fish and ate it.
According to CNBC.com, a pound of marlin fish cost about $31K (over N10 million naira). The fish is considered a rare delicacy in several parts of Asia. In Japan, it is served raw as high-grade "Sashimi".