Vanessa Nakate is a Ugandan climate activist who has been spearheading a climate preservation movement in her home country in Uganda since 2018.
Growing up in Uganda's capital and largest city, Kampala, Nakate started her environmental activism after becoming concerned about the unusually high temperatures in her country.

The Associated Press cropped photo controversy

In January 2020, Vanessa Nakate appeared in a photo with fellow activists (Greta Thunberg, Luisa Neubauer, Isabelle Axelsson, and Loukina Tille) who all attended the World Economic Forum in Davos.
On reposting the group photo, the Associated Press cropped out Vanessa Nakate.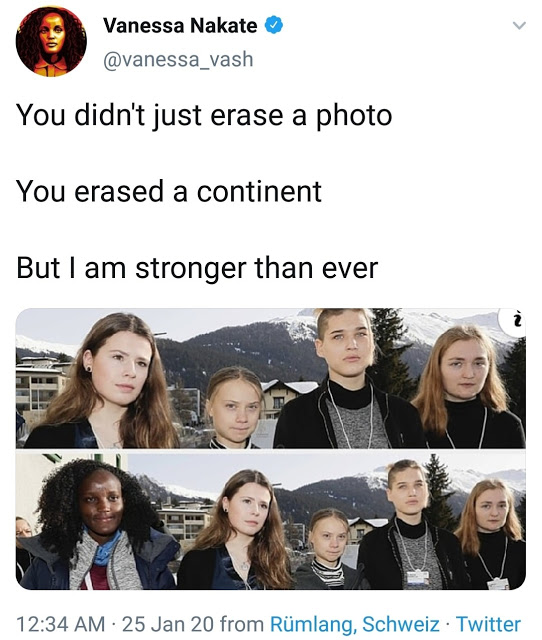 Nakate accused the media firm of racist attitude.
The Associated Press has since changed the photo and indicated there was no ill intent. But no formal apology was issued by the paper.


The agency said the photographer had cropped the photo for composition purposes.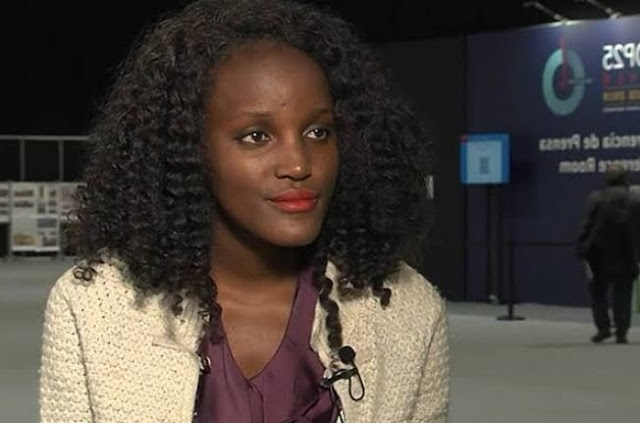 Nakate, a 23-year-old graduate in business administration, was the only black person and only African in the photoshoot and accused the Associated Press news agency of racism after cropping her out.

In an article Monday, the Associated Press said the incident had prompted "soul-searching" on the issues of racial sensitivity and inclusion.